Lo Hei To Singapore's First-ever Soba Yusheng at Nadai Fujisoba Ni-hachi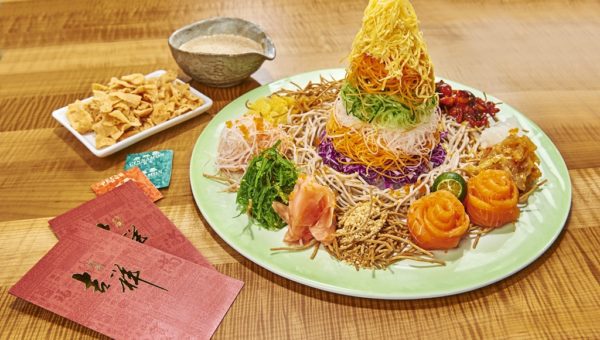 Japan's number one soba restaurant Nadai Fujisoba Ni-hachi, with a chain of 119 outlets introduces Singapore's first Yu Sheng that comes with cold and fried soba noodles.
CONTENT: Andrew Kho
"Ni-hachi" which means "2:8 ratio" stands for the 20% wheat flour and 80% buckwheat flour used to make the perfect soba. This soba specialist restaurant makes their noodles in store every day to ensure its fresheness using only high-grade flour.
Soba Yusheng
The Soba Yusheng which is priced at S$38.80 features a generous ingredients of fresh salmon, seasoned tasty octopus, seaweed, jelly fish, crabstick strips, shredded egg, tobiko, sushi gari ( ginger), orange cubes, winter melon strips and the traditional white and red carrot, purple cabbage, Japanese cucumber and Chinese crackers. Instead of the traditional plum sauce, a special sesame sauce is replaced to make it more healthy and uniquely different.
I found the overall experience a welcome change to the traditional Yusheng which we currently have. I specifically loved the crunch of the soba noodles which i find it unique and of course the sesame sauce is the secret dressing that makes this yusheng perfect.
If you want to be unique this Chinese New Year and want to try something different, i suggest you to try Nadai Fujisoba Ni-hachi's soba yusheng which caters up to 8 pax.
The yusheng is available from 16 January to 28 February 2018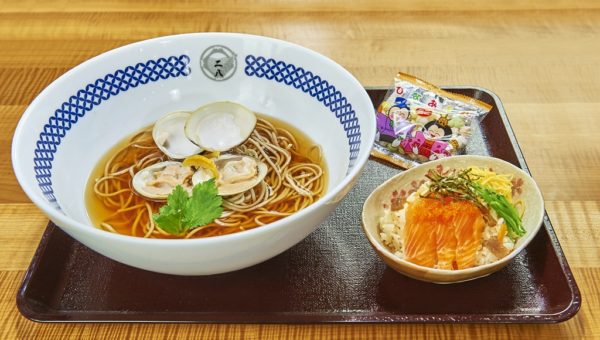 Girl's Festival Special Set
Hinamatsuri, also known as Doll's Day or Girl's Day is a special occasion in Japan celebrated every 3rd March of each year. This is a day to pray for the health and happiness of girls.The Japanese will display Hina-ningyō (ornamental dolls) resembling the Emperor, Empress, attendants and musicians in court dress of the Heian period. Doing so takes away the girls' bad luck. Fujisoba will display these dolls as a form of blessing for its female customers.
The Girl's festival Special set comes with a Chirashi Sushi and Hamaguri Soba. The Chirachi Sushi is served with fresh salmon, carrot, shitake mushroom, konjak, fried soy, shredded egg, snap peas and tobiko on a bed of sweet vinegared rice. this is a traditional dish eaten on Hinamatsuri. The Hamaguri Soba has two pieces of clam which is imported from Japan along with the restaurant's signature soba, all in moreish soup.
The Set is priced at S$19.80 and is really very affordable and despite the low price, you are still able to get high quality ingredients. I love the soup base for the set you can literally just lift up the bowl and slurp the entire soup bowl. Whether you are a guy or a girl, this set is just simply umamilicious.
The Girls' Festival Special Set will only be available from 1 February to 31 March 2018.
Nadai Fujisoba Ni-Hachi is located at: 100 Tras Street, #03-14, 100AM Singapore 079027