Pandora's Garden: Singapore's First Dedicated Rosé Rooftop Bar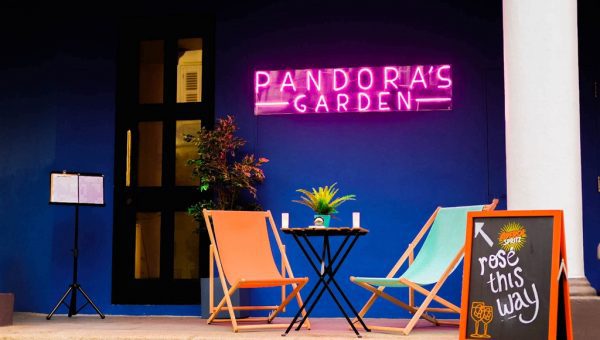 CONTENT: Yiew Kai Jie
Housing what could be the most comprehensive collection of rosé wines in Singapore, Pandora's Garden is a new rooftop garden bar located at the courtyard of Ann Siang House that is entirely dedicated to serving rosé wines. As there has been an increasing demand for the sophisticated pink tinted wine, wineries all over the world such as France and the US have increased their production in order to match the rising popularity of rosé wine.
As the name suggests, Pandora's Garden is an open-styled patio bar designed around an ancient Frangipani tree with roots that run deep under Ann Siang House. Under the cover of night, a retractable roof covers up the bar like a box and twinkling fairy lights are turned on to create the magical effect and ambience that inspired the name for the bar.
Jamie and Jasmine Gripton, the husband and wife team owners of Pandora's Garden has acquired a sizeable collection of rosé wines that include Whispering Angel's L'Esclans Gamus (SGD$535/bottle) or known as "The Greatest Rosé. The collection also contains ultra rare and unparalleled rosé champagnes such as Louis Roederer Cristal Rosé (SGD$1,888) and 2007 Krug Rosé (SGD$888) respectively. A regular glass of rosé starts at $12 per glass or $41 per bottle, magnum (1.5L) and larger Jeroboam (3L) sized formats are also available at an affordable price at the bar.
Whilst rosé wines are its main offering, the bar has its own specially brewed Pandora's Craft Ale on tap, crafted in partnership with local brewing company Trouble Brewing, For those who prefer a more spirited affair, the bar also offers up freshly made goblets of botanical Tanqueray gin cocktails.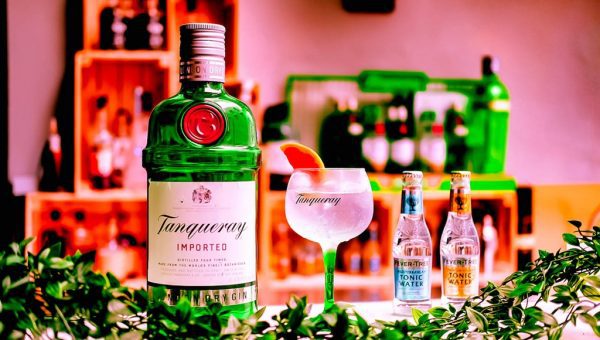 Bar snacks at Pandora's Garden are specially catered to go along with the drink offerings, the tidbits include a range of picnic style food such as cured meats, premium cheeses, British pork pies, homemade Jägermeister paté and a Ploughman's board, served with artisanal bread, crackers, chutney, fruit and nuts.
Look out for the weekly Blush Ladies Night on Wednesdays in which Bach Rosé, Anna Sparkling Rosé, Aperol Spritz, Pimms and Sangria flow freely for $30+ from 6pm-8pm.
Pandora's Garden is located on the rooftop courtyard of Ann Siang House, 28 Ann Siang Road, Singapore 069708
Pandora's Garden is open from Tuesday to Saturday from 5pm to midnight. For reservations, please call: +65 94854226 or email: pandorasgardensg@gmail.com.