Popular Japanese Gram Cafe & Pancakes is Finally in Singapore!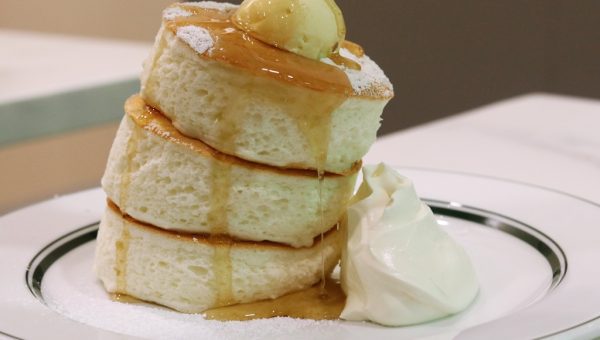 Originally from Osaka, Japan, Gram Cafe & Pancakes has officially opened its doors here in Vivo City,Singapore last 16 June 2019.
The cozy cafe serves the fluffiest soufflé pancakes coupled with an irresistible aroma of butter and sweet maple syrup which will entice your appetite for their pancakes. The pancakes here are slow-cooked on low heat and whipped full of air, resulting in a fluffy texture befitting of a cloud or cotton candy. The butter, sauces and cream toppings served here are all made in-house.
Here's our Top 3 Must-Try Items:
1. Premium Pancakes: Soft, airy and oh-so-fluffy, the signature Premium Pancakes are a pancake connoisseur's dream come true. When served, three lofty 4cm thick wobbly discs are stacked altogether making an impressive tower of gravity-defying pancakes. Crowned with melt-in-your-mouth Gram original butter, served alongside special fluffy home-made whipped cream and drizzled generously with sweet maple syrup, this iconic melt-in-your-mouth creation is a must-try here and is our top favourite!
*Premium Pancakes are professionally prepared upon receipt of order, and sales are limited to 3 times a day with 30 servings each time at 11am, 3pm and 6pm.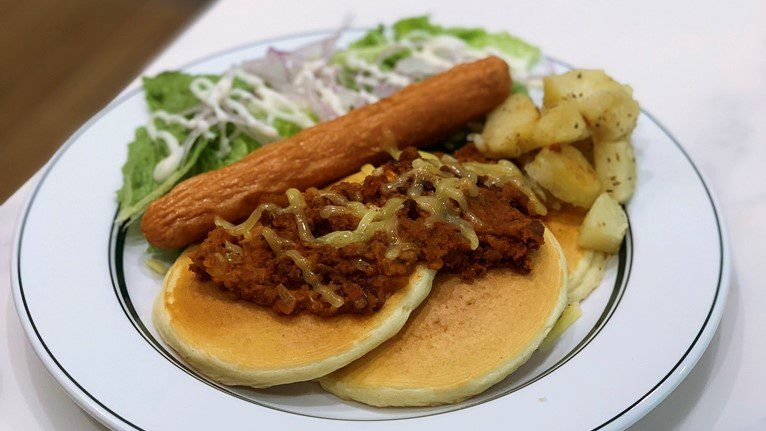 2. Chili Beans Pancakes: Who said pancakes are just for desserts? We were surprised how good their Chili Beans Pancakes is, classic pancakes topped with chili beans sauce and melted cheddar cheese, and served with a side of sausage, potato and luscious salad greens this is really something unique and delicious.
Some of their Savoury options include the Turkey Bacon and Scrambled Egg Pancakes, classic pancakes served with scrambled egg, turkey bacon and a side of luscious salad greens; Salmon and Avocado Pancakes, classic pancakes topped with wild smoked salmon and perfectly ripe avocados, and served with a side of luscious salad greens. and BLT Sandwich, Thick and nicely coated in egg, every toast has a perfectly golden-brown caramelized crust and an amazingly soft and fluffy texture.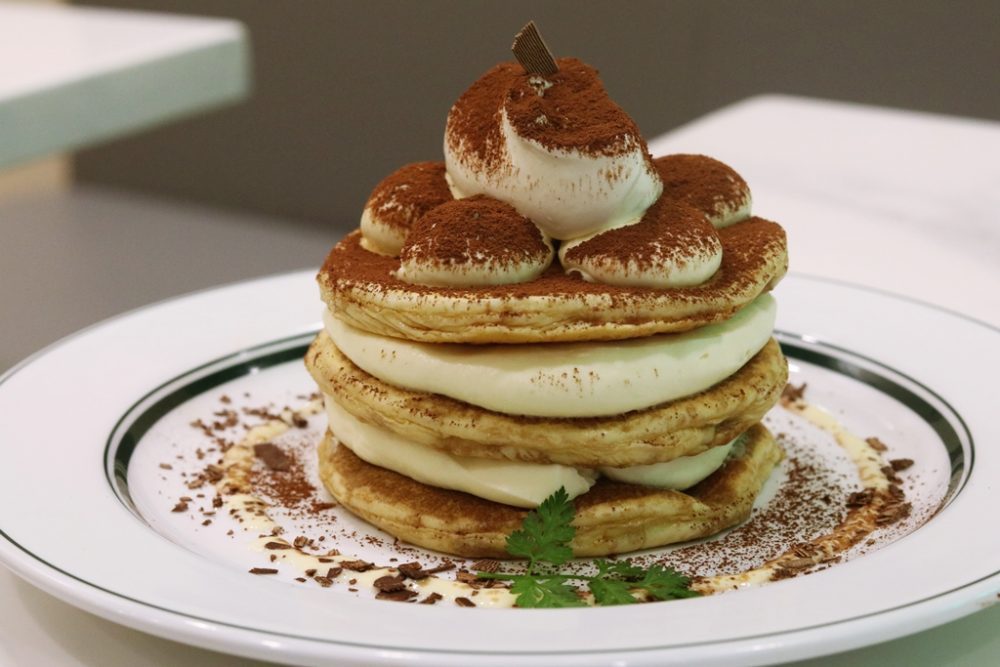 3. Rich Tiramisu Pancakes: Created with the same recipe from Gram Japan, the delightfully chewy texture of the classic pancakes is inspired by the traditional Japanese dorayaki pancake.
Tiramisu lovers will love this refreshing take on all-time Italian delicacy. The Rich Tiramisu Pancakes is a creamy dessert of espresso-soaked pancakes layered generously with rich mascarpone tiramisu cream and dusted with cocoa powder. Perched gloriously atop the indulgent treat is a piece of decadent milk chocolate that has chocolate lovers swooning.
Delving into the best part about Gram Café & Pancakes, customers are free to DIY their pancakes with toppings for an extra burst of flavour. From sauces to ice cream, fruits to sausages, there are whopping number of 16 toppings altogether. Apart from its signature and regular pancakes offerings, fans in Singapore will get first and exclusive dibs on a special Japanese Curry pancakes creation, designed to satisfy Singaporean palates, both set to launch at a later date.
Gram Café & Pancakes is located at: VivoCity – 1 Harbourfront Walk #02-110, Singapore 098585 ( near Golden Village at Lobby F beside Secret Recipe)
For more details please call: +65 86666277