Ring in the Year of the Pig with Bakerzin's 2019 Chinese New Year Treats!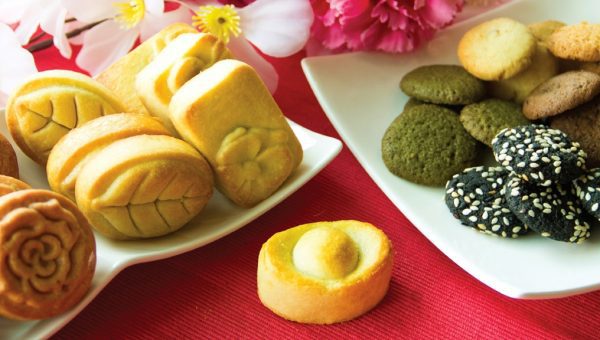 CONTENT: Yiew Kai Jie
Indulge in a year of abundance with Bakerzin's annual Chinese New Year treats! This year, Bakerzin is launching fresh new varieties and flavours, while bringing back classic CNY snacks.
You simply cannot celebrate Chinese New Year without pineapple tarts,its an integral part of the festival just like turkey on Christmas dinners. To that end, Bakerzin has released two variations of pineapple tarts this year: Classic Yuan Bao Pineapple and an Assorted range! Sink thy teeth into the irresistible buttery and crumbly crust, with a delicious pineapple filling encased within! You can't go wrong with their best-selling golden Classic Yuan Bao Pineapple (S$22.80) tarts, which are extremely addictive. Each tin contains 18 piece of pineapple tarts- more than enough to share with your family and friends when they come over to pai nian. (Or for yourself if you feel the need to gorge on the little nuggets of gold.)
Their Assorted (S$22.80) pineapple tarts contains tarts in three flavours: Rose, Orange and Chrysanthemum. Relish the newly-created delicate Rose flavor, an elegant and romantic rendition of the buttery festive treat. Representing prosperity and fortune, the new Orange pineapple tarts offer a refreshing orange zest! A light floral Chrysanthemum fragrance fills the Chrysanthemum pineapple tarts for a sweet indulgence. Each tin contains 6 pieces of pineapple tarts in each assorted flavor, for a total of 18 scrumptious pieces.
If you're looking for something adventurous, try the Black Sesame Yuan Bao (S$15.80) tarts, a heavenly scent of rich and aromatic roasted sesame paste. Black sesame fans will be delighted to savour Bakerzin's sesame paste, which can only be found in their best-selling mooncakes, in a box of 9 Sesame Chinese New Year tarts.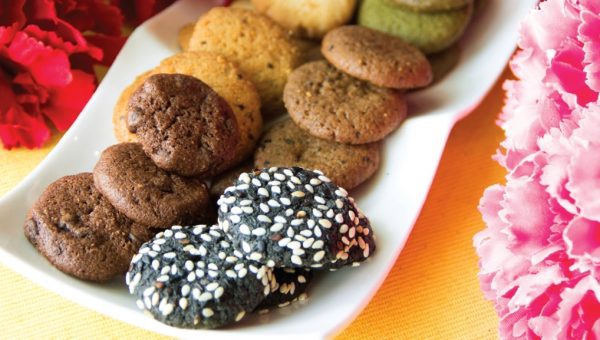 Bakerzin's cookies are always a hit during the festive celebrations, and for this year's CNY, Bakerzin has rolled out three new exciting flavours, along with three all-time favourites! The new Black Sesame cookies are simply irresistible, infused with aromatic black sesame and topped with real sesame seeds! Tuck into the new Matcha cookies, filled with a rich and flavourful filling. The last cookie flavor is Orange, full of refreshing orange zest and energetic cheer! Other well-loved Bakerzin cookies include the aromatic Coffee cookies, the saccharine Chocolate cookies, and the healthy Coconut Chia Seed cookies. (All of the above mentioned cookies are priced at S$8.80 per bottle, S$18.80 for 3 bottles and S$35 for 6 bottles.)
Don't forget that Chinese New Year is all about spending time together with your families and loved ones, so gather around the steamboat or hotpot and catch-up while chowing down on Bakerzin's pineapple tarts and cookies with your loved ones!
Bakerzin's 2019 Chinese New Year treats will be available from January at the following locations:
Takashimaya (10 Jan – 3 Feb)
NEX (17 Jan – 3 Feb)
VivoCity (15 Jan – 3 Feb)
All Bakerzin outlets
Online (https://www.bakerzin.com/)
For pre-order/purchases, please contact Bakerzin at +65 6455 8885 or email them at corporatesales@bakerzin.com