SENS Launches Aburi Maki Offerings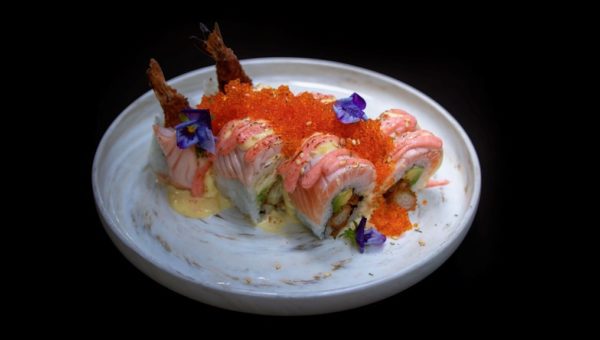 SENS unveils its exquisite summer collection of aburi maki made with their special homemade sauces.
The Aburi Maki collection comprise of Umami Maki, Sugoi Maki and Oishi Maki.
The Sugoi Maki (S$15.50) is drenched with a moreish century egg sauce and studded with tobiko. It is made with a repertoire of salmon, scallop and king fish, for those who doesn't like century egg, this maki's century egg doesn't overwhelm thus you will enjoy it. Next is the Oishi Maki (S$17.50), fried ebi rolled with avocado, topped with tobiko and drizzled with the luscious mentaiko sauce, tempered with a special sweet apple sauce. If you love mentaiko, then this is the right choice for you. Lastly, The Umami Maki (S17.50) is prepared with a piquant and rich note Foie Gras paired with the buttery flavour of creamy avocado.
Besides the summer collection, SENS has also introduced the Chuka Udon and Kajiki Tataki, both refreshingly tangy. Served cold, the Chuka Udon (S$16.80) showcases a medley of crab meat, egg, prawn, sliced cucumber and Champagne ham (pork). The ribbons of noodles are imported from Japan. Elegantly served in a cocktail glass, the Kajiki Tataki (S$12) features mekajiki (swordfish) in a delightful zesty sauce, and garnished with seaweed.
Sens is located at: 118 Holland Avenue Raffles Holland Village Mall #B1-12/13 Singapore 278997
For more information please visit: www.sensrestaurant.com