SENS Sushi and Grill Showcases New Mainstays To Its Menu and Extended Seating Area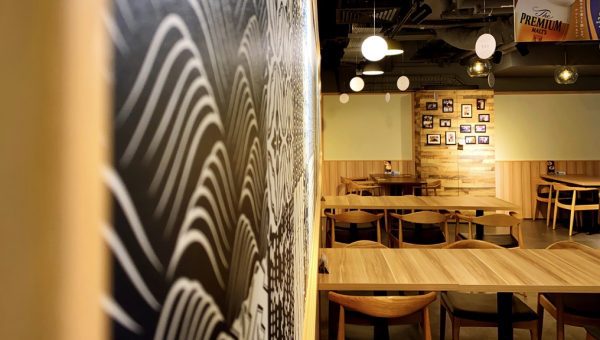 Well known for being frequently patronised by local celebrities, the miniature restaurant tucked away inside TASTE Singapore has come up with new dishes to add to its menu along with a freshly renovated interior space! Sens Sushi & Grill (SENS) is committed to serving up fresh and high-quality Japanese food at a reasonable price while constantly innovating new ideas to expand their food items while retaining popular dishes as well!


The newest addition to the menu is the Karei Karaage, which is essentially an entire flounder fish dipped in breadcrumbs and deep fried until crispy. While the entire fish can be eaten, including the bones, the protein's taste was slightly one-dimensional- a little more seasoning would give the dish a stronger flavour! One of SENS latest signature dishes, the Hokkaido Treasure Don features a wide variety of the freshest seafood imported from Japan. The bowl is filled with generous offerings of uni, ikura, ama abi, hamachi, scallop and salmon. Another signature dish is the Kurobuta Rosu Katsu, the thick juicy portion of pork loin has been deep fried to perfection- evident when the sound of crust is bitten into and the fatty flavours come flowing out onto the palate!

Diners can pamper themselves with the Pan-fried Foie Gras with Teriyaki and Sansho Pepper. Traditionally a French dish, Chef Kent Seah has infused Japanese flavours to create his own rendition of the Parisian dish. Glazed with a sweet-sour sauce then lightly seared until the protein is tender enough to melt in the mouth, the Sansho pepper gives it a light fruity note that balances out the richness of the protein for diners who are not used to its intense flavour.


The restaurant also prides themselves on their diverse types of Maki that features different ingredients and flavours to suit everyone's palate! The Oishi Maki uses fried ebi rolled with avocado, topped with tobiko and drizzled with a mentaiko apple sauce for diners who like something sweet yet savoury! As the name suggests, the Umami Maki features a generous portion of foie gras which blends well with the oily-buttery combination of avocado. Another popular rendition is the Dragon Avocado which uses a giant tempura king prawn, avocado, cucumber and topped off with miniature balls of tobiko that makes for a mouth-watering and refreshing dish!

SENS Sushi And Grill
118 Holland Avenue Raffles Holland Village #B1-12/13 Singapore 278997