YUN NANS opens It's Third Outlet in Singapore at NEX
CONTENT: Yiew Kai Jie

Being the largest F&B chain of restaurants from the region of Yunnan in the world, YUN NANS has opened a third outlet at NEX, right in the middle of Singapore! Since the opening of its flagship outlet at Jewel Changi Airport, the restaurant has been winning over the hearts of local gourmands with its range of highland cuisine (gao yuan liao li). The NEX outlet will offer over ten new and exclusive dishes that can only be found at its NEX outlet until the end of September, when the dishes will be made available across all of YUN NAN's outlets!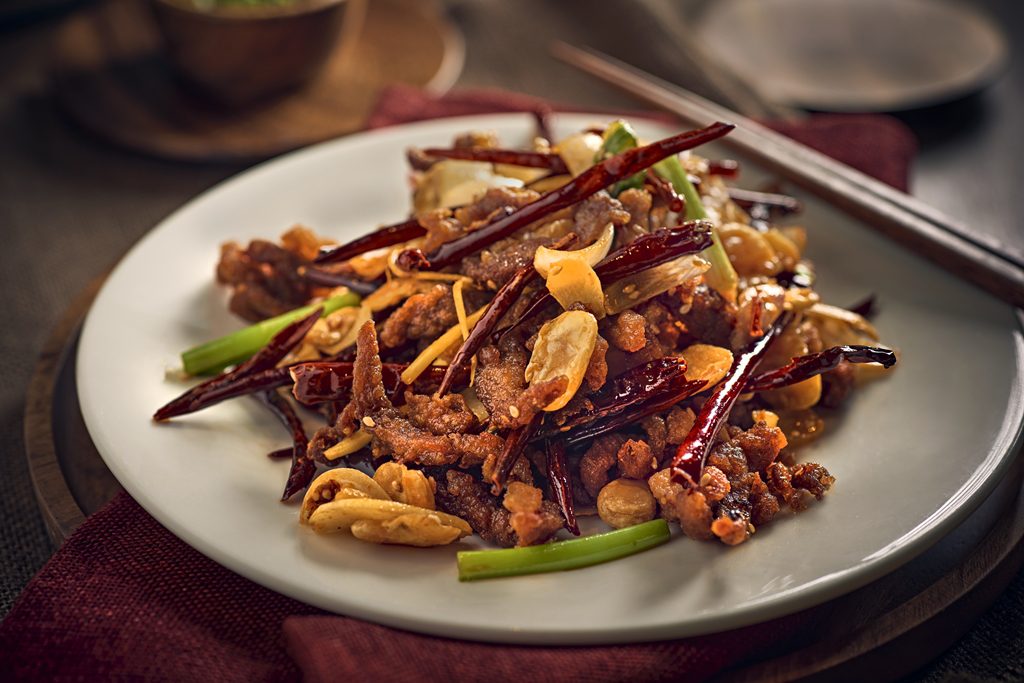 One of their more appetizing starters is the Crispy Duck with Dried Chillies (S$15.90), which is made using fresh, unfrozen duck which is then hand peeled that ensures the protein remains fresh and tender for diners to eat. The duck is then stir-fried with special chillies that are imported from Yunnan's Qiubei county that gives it a fragrant spice instead of a mouth numbing spice that incapacitates diners upon the first bite. The juicy protein blends well with the mild spice and fragrance of the chilli- making this an addictive snack to order before the main courses arrive at the table!


Made using a pressure cooking technique that seals in the flavour of the dish, the Steam Pot Chicken Soup with Yunnan Red Mushrooms(S$12.90) is a must order on the menu especially if diners are ordering a rice or noodle dish. The soup is made with a 5-month old chicken and wild red mushrooms from Yunnan that enriches the soup's flavour and shows off the fragrance of the mushrooms in the soup. Light on the palate yet uncompromisingly rich in flavour, this soup is highly nutritious and blends well with the other dishes on the menu!

A result of countless months of R&D, the Poached Seabass in Spicy Pickled Vegetable Broth (S$28.90) is another new addition to the menu that showcases Yunnan's bountiful ingredients. A combination of pickled vegetables are fried with chillies to form the base stock for the soup, then filled with ingredients such as vermicelli, tofu and the seabass itself. The protein's head has been deep-fried while the main body has been poached to ensure the fish freshness and flavour stays with the fish as it is immersed into the broth.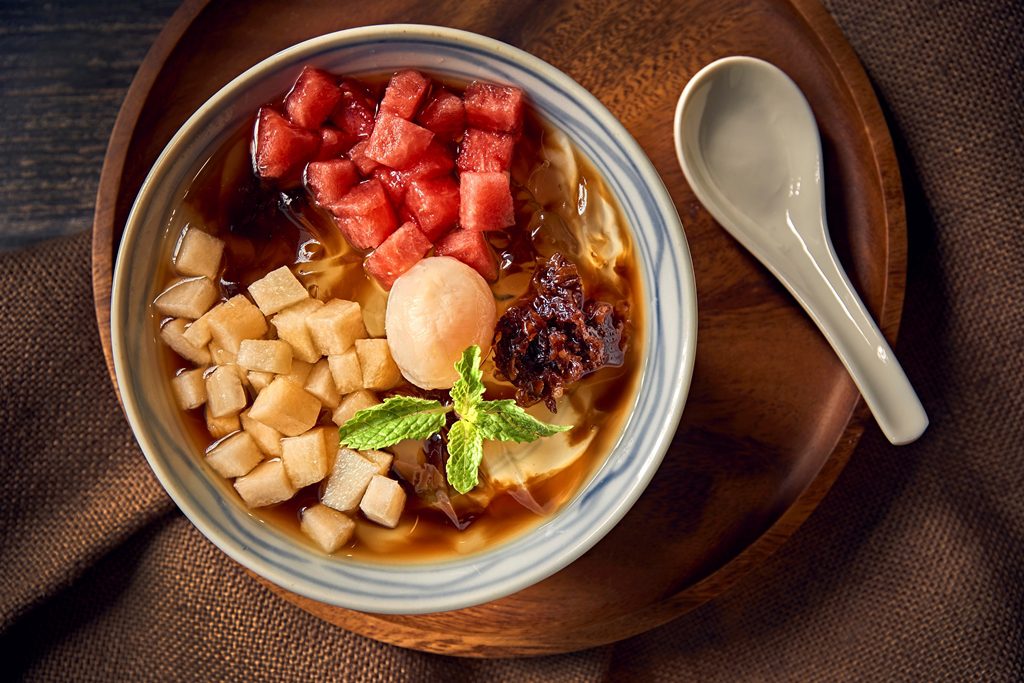 The Brown Sugar Jelly with Rose Puree (S$6.90) is a refreshing and mildly sweet dessert that will help to refresh and revitalise diners instead of leaving them with a nasty sugary aftertaste on the palette. The fried brown sugar mixed with gula melaka helps to give a mellow sweetness that blends together with the mellow rose puree, fruits and jelly into a harmonious melody of flavours that will end off any meal on a melancholy note!

Other new dishes at the restaurant include the Charcoal Grilled Wheat Pumpkin (S$7.90), Stir Fried Yunnan Rice Noodles with Seafood (S$12.90) and Sauteed Asparagus with Golden Fungus and Mushroom (S$14.90).

Apart from the new dishes, the menu will also offer one of YUNNANs signature offerings that was introduced during Chinese New Year. The Poached Seafood Rice in Prawn Broth (S$18.80) is a crowd favourite that incorporates their prawn broth with fresh seafood and handmade meatballs before being topped off with poached rice. A single whiff of the aromatic dish is enough to make any hungry diner salivate at the mouth and leave the bowl clean!

To celebrate the opening of its new outlet, the restaurant is offering 50% off total bills from the 28th to 30th September, only exclusively available at it's NEX outlet!


YUN NAN NEX Outlet
NEX shopping mall, #B1-15, 23 Serangoon Central, Singapore 556083