Spoil Your Dad this Father's Day at 1919 Waterboathouse Classic Father's Day Brunch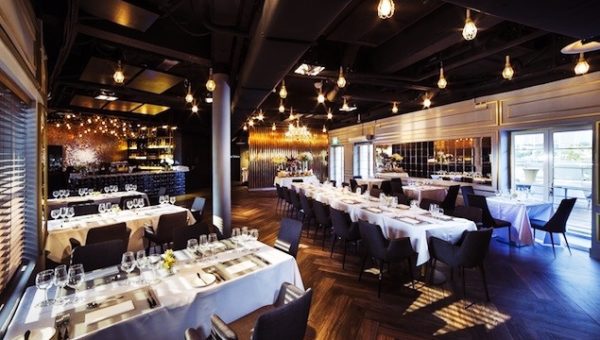 CONTENT: Andrew Kho
IMAGES: Nicholas Lau for Luxe Multimedia
Spoil your dad this Father's Day this 17 June 2018 with a stellar gourmet line up at 1919 Waterboathouse coupled with a stellar view of the iconic Marina Bay as well as Singapore's CBD skyline.
This contemporary European Restaurant & Rooftop Bar has prepared a semi-buffet spread from 12pm – 3:30pm that will spoil your dad from unlimited appetizers, delectable meat & seafood platter as well as some classic brunch favourites.
Some of the Highlights of the Classic Father's Day Brunch are:
Black Truffle Mac & Cheese
A unique twist to your traditional mac & cheese, toasted to perfection without loosing the softness of the pasta while you bite into the trufflicious smell of it.
Beer Battered Fish Fritter with Gingerflower Dip
Crunchy on the outside with fresh fish on the inside, 1919 Waterboathouse's version of the traditional Beer Battered Fish Fritter is very flavourful and served just the way you would enjoy it, making this dish unique is their Gingerflower Dip. Just to highlight, those who doesn't like ginger don't have to worry as you wont get a strong taste of Ginger with this dip.
Cold Cuts & Charcuterie Platter
Who doesn't like Charcuterie Platter? Dad's will love the Cold Cuts and Charcuterie platter which include Salchichon, Chorizo, Serrano Ham, Mortadella, as well as pickles and picos on the side.
Meat & Seafood Platter
Guys love meats, and surely dad's who will dine here as well as the entire family will enjoy the Meat & Seafood Platter which include Roasted Black Angus Ribeye, Spiced Iberico Pluma Pork, Brasied Beef Short Ribs in Natural Jus, Kadaif-wrapped Tiger King Prawns with Sobrasada (raw, cured sausage from the Balearic Islands made with ground pork, paprika and salt and other spices.) will satisfy his daily dose of protein requirements, this platter which we should say is the main highlight of the brunch.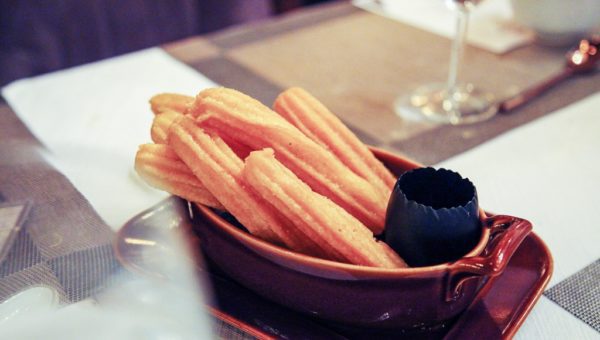 Churros with Warm Chocolate Dip
Crunchy on the outside and chewy on the inside, these churros paired perfectly with the warm chocolate sauce is a deliciously tempting. Forget about diet and dig in to this piping hot churros.
An assortment of eclairons and tiramisu are also available at as part of the dessert staple as well as the Float station where dad's can go back memories with his favourite childhood drink and recreate his favourite drink floats with a selection of ice cream, soft drinks and sugary garnishes.
The Classic Father's Day Brunch is priced at: 68++ Early Bird | 88++ Regular with option for Food & Free Flow Beer, Housepour Wines, Juices priced at: 108++ Early Bird | 128++ Regular.
Those who would want to bring their kids, a special kids menu for kids aged (5-12 years) is available for S$35++, which includes free flow of juices. An arts & crafts colouring table will be available for family entertainment
1919 Waterboathouse is located at: Fullerton Rd #03-01, The Waterboathouse, 049215
For reservations or enquiries please call +65 6538 9038 or email reservations at: hello@1919.com.sg