The Butcher's Kitchen Express Introduces Three New Flaming Beef Bowls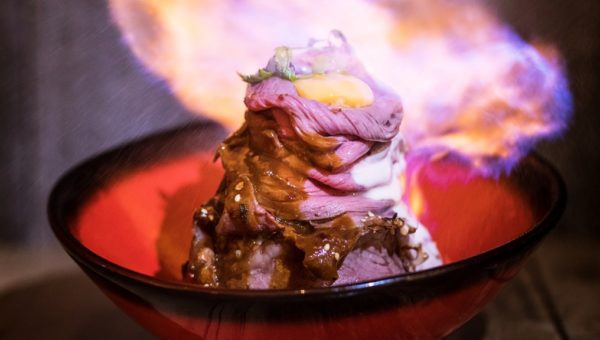 CONTENT: Andrew Kho
IMAGE: Luxe Multimedia / The Butcher's Kitchen
After the successful launch of their Flaming Hokkaido beef Bowl a few months back, their delicious bowls which is flamed with a liquid of cognac concoction has since been drawing long queues, and due to the overwhelming response, The Butcher's Kitchen Express has launched Three new Flaming Beef Bowls and One Non-Flaming Beef Bowls.
Being one of the largest retailers in Singapore, The Butcher's Kitchen sources their wide range of premium beef cuts direct from source, this ensures that the beef bowls your are enjoying are using only the best premium ingredients and do take note that their beefs are Chilled not Frozen which affects the taste and quality of the beef being served.
Their Flaming Japanese Wagyu Beef Bowl (s$23.90) is a hands down favourite, the Wagyu beef is tender and melt in your mouth, which blends well with the homemade dressing and the fluffy rice. You can't go wrong with a Wagyu! Do take note that there are only 30 Flaming Japanese Wagyu Beef Bowls being served per day.
For those who want to eat and live healthy, The Flaming Organic Beef Bowl (s$13.90) which is sourced from Central Queensland, Australia where the soils are very clean and do not contain any harmful pathogens is a must try. The bowl features Acres Organic Grass-Fed Beef, and the fact that it doesn't contain any harmful ingredients and is Organic, the beef is also more fuller in flavour.
Do also check out The Non-Flaming Beef Bowl (s$11.90) and The Flaming Wagyu Beef Bowl (s$15.90) which are part of their newest offering.
Apart from their popular beef bowls, The Butcher's Kitchen which is located right next to The Butcher's Express serves full dining menu and among their newest offerings is The Butcher's Signature Wagyu Burger Dog (s$18.80), the beef patty is prepared in-house minced with premium Wagyu, herbs and spices served on a bed of lettuce and Ciabatta Bread with fries on the side.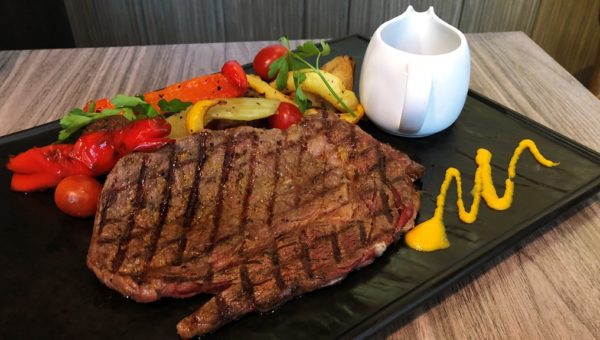 Exclusively available at The Butcher's Kitchen is the Thousand Guineas Ribeye Steak (s$38.80) which is sourced from Australia. If you have tried Angus Beef, a Guineas beef is exactly similar with the difference only of their breed. served with vegetables of the day and their homemade peppercorn sauce, try a different breed of beef and compare the difference.
Lastly, end your meal with their Crispylicious Waffles served with 2 scoops of Gelato (s$12.80), choose from over 30 flavours and enjoy the waffles while its hot. prefect for kids and adults alike.
With any purchase of the beef bowl, get a scoop of gelato for only s$2.90; or s$1.90 for coffee ( takeway only). Valid for the first 100 customers every day.
The Butcher's Kitchen and The Butcher's Kitchen Express is located at: Suntec City, #02-472, Singapore 038989.
For more information please visit: https://www.facebook.com/thebutcherskitchensg/