The Second Editon of The Michelin Guide Singapore will be revealed on 29 June 2017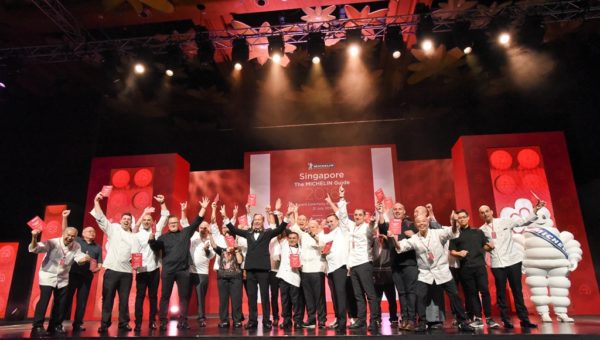 After last year's much talked about launch of The Michelin Guide Singapore, Michelin announced that the selection of the MICHELIN guide Singapore 2017 will be officially revealed on 29 June 2017 at the iconic Fullerton Hotel. This event will be hosted one week after the release of the Bib Gourmand selection, which lists restaurants offering good quality food at an affordable price.
Outstanding food establishments in Singapore will once again be given their appropriate recognition and awards during the MICHELIN guide Singapore 2017 Star Event, alongside an exclusive five-course dinner by internationally renowned chefs from MICHELIN-starred establishments around the world and paired with refined wines.
Among the presenting chefs include chef Seita Nakahara (Terra, one MICHELIN star, Singapore), chef Jason Tan (Corner House, one MICHELIN star, Singapore), chef Tam Kwok Fung (Jade Dragon, two MICHELIN stars, Macau) and chef Curtis Duffy (Grace, three MICHELIN stars, Chicago). Each course is carefully planned by the chefs, showcasing the mastery of their cuisine.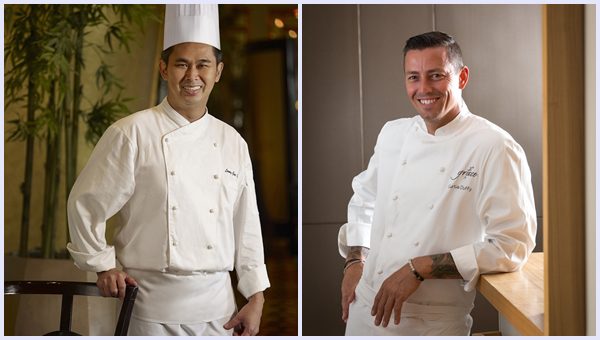 The inaugural 2016 selection saw a total 29 MICHELIN stars awarded to cuisines across the spectrum – one restaurant awarded three stars, six restaurants awarded two stars and twenty-two restaurants awarded one star. Among them, Asian street food, Peranakan food and Australian cuisine received Michelin stars for the first time ever.
The selection criteria are a global standard where Michelin inspectors review all kinds of cuisines, and evaluate only the quality of the dishes. All establishments are chosen according to the same five criteria used by Michelin inspectors around the world: quality of the ingredients used, mastery of cooking techniques and flavours, expression of the chef's personality in the cuisine, value for money and consistency. These factors come into play across the entire menu over several visits. Location, décor, service and available facilities are not part of the selection criteria.
The Michelin Guide Singapore 2017 Star Event is open to the public, so book your seats now for S$595++ per person at www.guide.michelin.sg/en/gala2017.
You can also pre-order your very own Michelin Guide Singapore 2017 at www.guide.michelin.sg/order-guide at SGD39.95 (inclusive of GST).
Order before 22 June 2017 and enjoy an additional 3 months' free subscription to RobertParker.com (worth SGD35) upon confirmation of order and free delivery within Singapore