A Night Of Abba Hits & Laughter: MAMMA MIA! The Musical Is Back In Singapore
CONTENT: Michelle Ng

The MAMMA MIA! craze is still strong, with the hit smash musical constantly touring the globe. You may have even been to one of the MAMMA MIA! The Party in London for an extraordinary immersive experience, where you can travel to Greece as you party your way through a four-course dinner as the story unfolds around you. Yes, the audience is part of the show, and the TikTok snaps are unreal!

The timeless appeal of the hit musical is apparent, with families and fans of all ages returning to the theatre again even with 2 previous runs in Singapore and has toured over 450 cities over the world. The current run of MAMMA MIA! The Musical will be back for a limited time only from 19 October to 5 November 2023 at the Sands Theatre.


The musical, which is also the best-selling live action musical movie of all time starring Meryl Streep, Pierce Brosnan and Colin Firth, is a two hour long spectacle of dancing, singing, and laughter. Even if you've never heard of the musical before, you will find yourself singing along to the iconic ABBA hits like 'Money, Money, Money', 'Dancing Queen', and 'I Have A Dream'.

The storyline is light and engaging, backed by an incredible cast. Sara Poyzer and Jess Michelmore plays the titular mother-daughter character duo Donna and Sophie Sheridan as they come to terms with the 21 year mystery of Sophie's father's identity as her wedding fast approaches. Jess' beautiful vocals pays homage to the ABBA tunes, with a clear, ringing voice that rings clear even during the ensemble songs.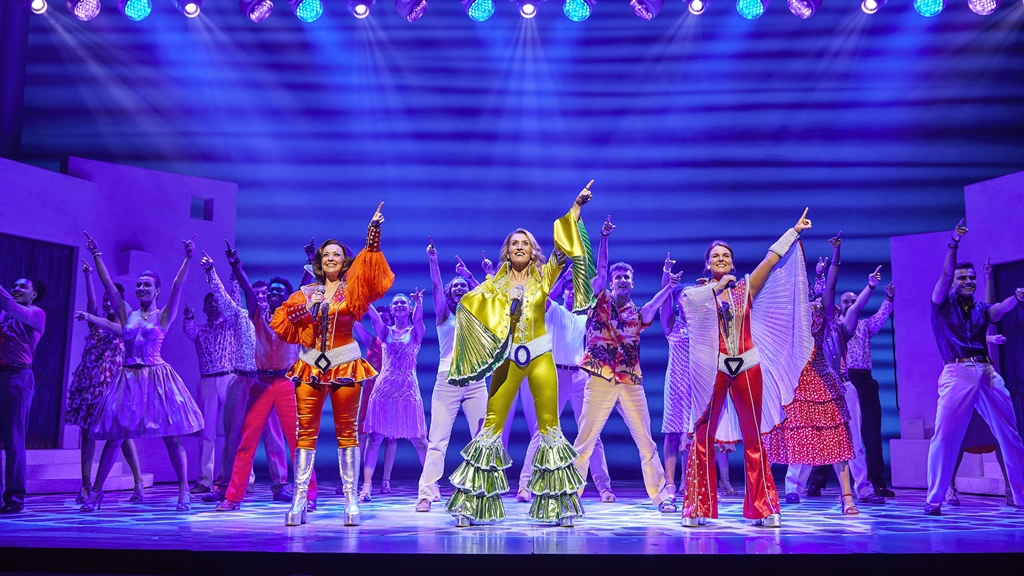 While there isn't a super gripping storyline or tension-filled dialogue, there are many feel-good moments with inspirational moments that will leave you feeling good. MAMMA MIA! is reminder to always follow your heart, friendships are equally – or if not more – as important as blood ties, and that you are never too old to live your dreams even if its to become a dancing queen!

The family-friendly musical shows the strong ties of family and friendships, as Donna's and Sophie's friends all travel to an island off Greece just for Sophie's wedding, accompanied by Sky and his group of bros. Light jokes and lovable jibes are all around, and the musical promises the time of your life whether it's your first or third time. And if you're an ABBA fan: this musical is definitely for you!

Mamma Mia! The Musical is running in Singapore at the Sands Theatre in Marina Bay Sands until 5 November 2023. Tickets from S$88 are available online via MBS and SISTIC.