An unforgettable New Year Slumberparty at Sleepless Society: NYE '16
Dress in your Sleepwear, Pyjamas, Lingerie, Sexy Nighties, or Sleep Shirts and usher in the new year with Sleepless Society: NYE '16 at Level 4 of Suntec Singapore Convention & Exhibition Centre. Organised by regional live-entertainment purveyors, The Livescape Group, the music event promises partygoers an unforgettable New Year's Eve journey led by the world's number 8 DJ and producer Afrojack and a stellar line up of internationally and locally acclaimed acts.
The party this year will include everything but a slumber quiet party despite its theme calling for slips, satin robes and sleepovers; incorporating impressive visuals and crafty beats by a stunning line-up of Electro-House artistes. The night will see acts the likes of Afrojack, joined by fellow Dutchmen DJ Apster, model and the queen of progressive-house music DJ Miss Nine, and regional EDM giants Rave Republic (Singapore) perform.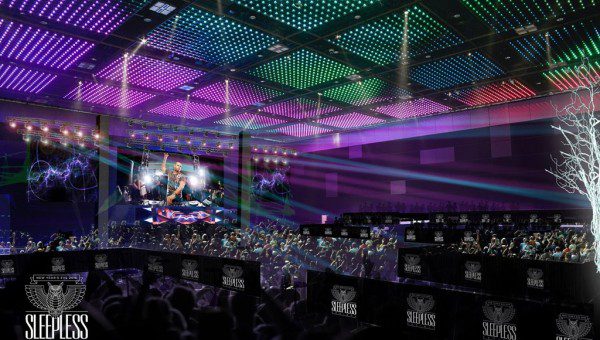 "All our efforts are pouring into building Sleepless Society into a night where your reality is undoubtedly better than your dreams. We have dug into every detail of the event to deliver a truly encompassing NYE experience that will truly be one-of-a-kind", said Cyril Francis, Managing Director of Livescape Singapore.
Sleepless Society: NYE '16 is held on Thursday, 31 December 2015, 7pm till 3am at Level 4, Suntec Singapore Convention & Exhibition Centre. Tickets are priced starting from SGD118 (excluding ticketing fees), get yours now through GoGorilla, APACTix, The Ticket Fairy, Viagogo and Galactic Asia* (*for transactions in MYR) before they are sold out. For more information and updates on Sleepless Society: NYE '16, please visit www.livescapegroup.com and www.facebook.com/SleeplessSocietySG.