Iconic Clubbing Brand Pacha set to open its doors in Macau
The Asian market has long been a hotbed for Electronic Dance Music, but this is the first time an established international clubbing mega-brand such as Pacha will make the landmark move into Asia's entertainment capital Macau.
Pacha partners with Mr. Lawrence Ho, Co-Chairman and Chief Executive Office of Melco Crown Entertainment to bring the magic of the Far East to a new generation of international clubbers, global travellers and superstar A-list DJ's, which aims to deliver the ultimate five-star immersive dance floor experience.
This move into Macau has been spearheaded by Pacha NYC President & CEO and Managing Director for Pacha Macau, Eddie Dean, with Las Vegas veteran Liam Dwyer, who spent 15 years as Director of Operations at Light Group, by his side. Speaking about the imminent opening, Eddie said:
"Pacha is the finest nightclub brand in the world, with a longstanding and unwavering commitment to excellence. Pacha Macau will be, without a doubt, the most amazing nightclub entertainment experience Macau has to offer. For me it's also been a personal dream, a passion project, to translate the success of Pacha to Macau. Everything has to be perfect, down to the last little detail; from our line-ups to the venue itself to the level of service our customers expect as standard at Pacha."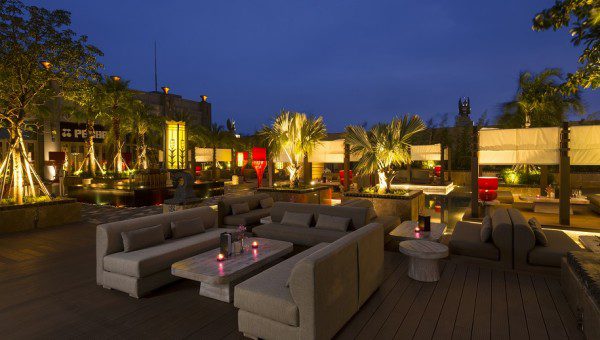 Mr Lawrence Ho, of MCE, spoke on its involvement in the project, saying: "Pacha Macau will deliver the glamour, glitz and the soul of Ibizan clubbing to music lovers around the region and we at Melco Crown are delighted to partner with the Pacha brand as part of this new adventure in Asian music entertainment."
Pacha Macau rounds out our suite of entertainment products and attractions at Studio City, and further cements our position as Asia's Entertainment Capital while once again highlighting how we collaborate with the world's best brands in their respective business sectors.
As part of the Pacha Macau experience, those visiting the club will also experience Studio City's other breath-taking delights, including its glitzy casinos, an incredibly diverse range of international and local restaurants, an enormous 5,000 capacity event centre, built-in TV studio, a thrilling Warner Bros. Batman-themed motion ride "Batman Dark Flight", a 40,000 square foot Warner Bros. family entertainment centre, an incredible live magical experience showcasing the world's greatest magicians, and the iconic "Golden Eye" double Ferris wheel that sits immersed in between the resort's two-tower structure, at a dizzying height of 130 metres above the ground.
For more information about Pacha in Macau, please visit www.pachamacau.com/en.