It's The Ship Announces Full Line-Up Ahead of its Halloween Themed Sailing this November 2023!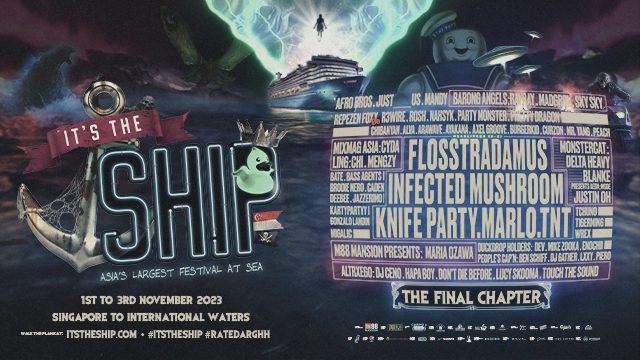 Embark on a three day, two night of non-stop party at sea, onboard the Genting Dream from 1-3 November.
CONTENT: Luxe Society Asia

Yes shipmates you heard it right, get ready for the second It's The Ship party for this year. Setting sail from Singapore, Asia's largest festival at sea is bringing back its signature themed parties, including the Sleepless Society-Vampire Blood Rave, Communion Sunrise, Foam Party, Area 51: Space Invaders, Creatures of The Night, Dia De La Muertos, and more.

This sailing promises a spooky Halloween themed experience from decorations, spooky surprises and exciting DJ lineup.

Headlining the festival are trap music pioneer Flosstradamus, Australian electronic music duo Knife Party, psy trance and electronic rock duo Infected Mushroom, TNT (Technoboy 'N' Tuneboy and returning crowd favourite MaRLo.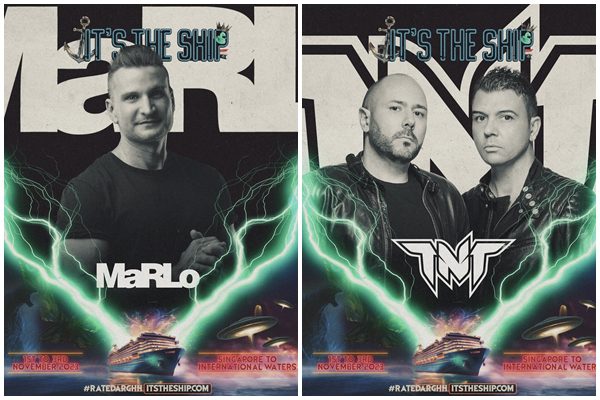 Joining the full line-up are Afro Bros, MANDY, Blanke pres Aeon Mode, Delta Heavy , Justin Oh , Bass Agents & Tchuno, RayRay, MADGRRL, Sky Sky, Repezen Foxx, Axel Groove, Alva, winner of It's the Ship deck selecta competition Arawave from Korea and more.

Shipmates will also get to enjoy the entertainment, retail, spa & beauty services, waterslides, restaurant and bar concepts onboard Genting Dream. There will also be side activities from 3-on-3 Basketball, Belly Flop, Mini Golf, Beer Pong, Yoga, HIIT, and Meet & Greet sessions.

Cabins are still available for bookings starting from USD959 which includes your accommodation, food, theme parties, artist led side activities and an unforgettable festival experience suited for seasoned festival goers looking for a unique experience.

For bookings or more information, visit Website