Le Clicquot Weekend 2017: A Weekend Fête of Film, Samba and Gourmet Food
Now in its second edition, Le Clicquot Weekend at The Fullerton Hotel Singapore & The Fullerton Bay Hotel Singapore promises a full immersion into the Veuve Clicquot Universe. A playful weekend staycation, Le Clicquot Weekend highlights the famous joie de vivre that the French champagne house is known for – brought to life with an inspired programme of events at the Fullerton Hotel's iconic Post Bar and the The Fullerton Bay Hotel's uber-luxe pool bar Lantern.
The indulgent and playful weekend will start in-room at The Fullerton Hotel Singapore where a bottle of Veuve Clicquot Yellow Label will await guests.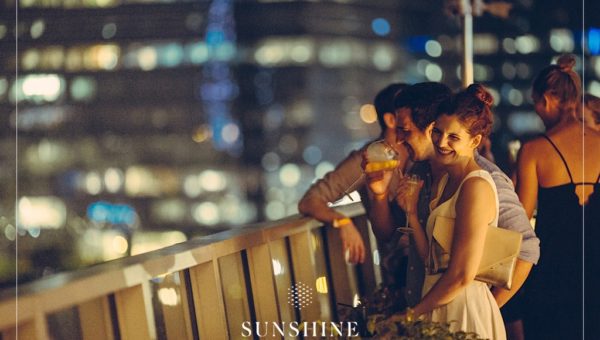 In the early evening, guests are invited to CLICQU'ON THE NIGHT on the Post Bar terrace. Lay back in the Veuve Clicquot Open-Air Cinema with a cult classic while digging into mountains of popcorn, candyfloss, and gourmet bites. Following the movie, migrate inside and turn up the energy at the Silent Disco Party. Highlighting the hotel's history as a transaction hall of the General Post Office, guests can send out a postcard to friends and family from the dance floor itself.
The next morning, stroll across to Lantern at The Fullerton Bay Hotel for the CLICQUOT CARNAVAL POOL BRUNCH. A decadent poolside Sunday Brunch, with stunning views of the Marina, gourmet food and endless flutes of Clicquot, but elevated in classic Sunshine Nation fashion with carnaval performances by samba dancers, live bands, pool floaties and glitter body art. Carry on till sunset at the Carnaval After-Party and marvel at the city's iconic skyline.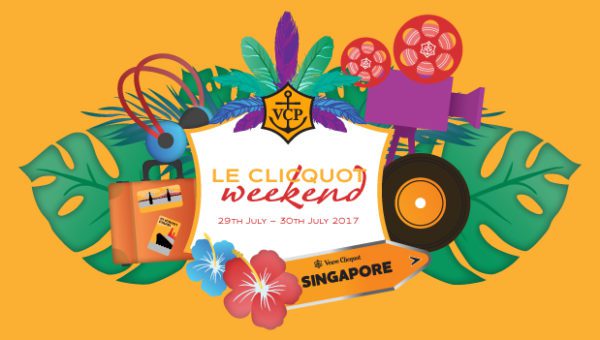 Check out the Le Clicquot Weekend experience packages:
Le Clicquot Weekend For 2 pax:
⦁ The Fullerton Hotel: S$750++
⦁ The Fullerton Bay Hotel: S$950++
Includes:
⦁ 2D1N at The Fullerton Hotel OR The Fullerton Bay Hotel incl. breakfast for 2
– Check in: Saturday, 29/7, 3PM
– Check out: Sunday, 30/7, 11AM
⦁ Complimentary entry to Veuve Clicquot x Sunshine Nation festivities:
– Clicqu'on The Night: Movie Night & Silent Disco Party
– Clicquot Carnaval Pool Brunch & After-Party
⦁ 2 complimentary Veuve Clicquot Yellow Label bottles (750ml) at Clicqu'on The Night & Clicquot Carnaval Pool Brunch
⦁ 1 complimentary welcome Veuve Clicquot Yellow Label bottle (375ml) in the hotel room
For individual tickets to Clicqu'on The Night and Clicquot Carnaval Pool Brunch & After Party, please visit: www.sunshine-nation.com/experiences/le-clicquot-weekend17 or email: helene@sunshine-nation.com