New Retro Arcade Bar Nineteen80 Opens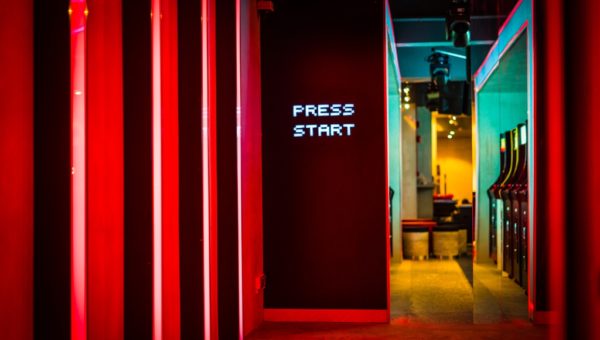 The team behind entertainment consultancy, A Phat Cat Collective, launches its latest concept, NINETEEN80 this June. A nostalgic tribute to all things 80s, the retro-themed arcade bar marks the group's first brick and mortar location.
Located in the heart of Tanjong Pagar, NINETEEN80 provides a throwback to the old school days with a selection of retro arcade games, nostalgic cocktails and a line-up of classic funky favourites from some of Singapore's top DJs.
"The concept for NINETEEN80 was born out of a need for those classic nostalgic moments we all love. The cosy and intimate space is a homage to the old clubs along Mohamed Sultan Road and Boat Quay, which pull at the heartstrings and dig deep into those favourite memories," said Joshua Pillai, Managing Director of A Phat Cat Collective.
On the concept direction, Marketing Director, Francesca Aurora Way describes, "with NINETEEN80, our key priority is to bring back long forgotten memories through the elements of fun, creativity and engagement within the nightlife sphere."
A Phat Cat Collective is made up of co-founders Joshua Pillai, Yafith A. Hamid (YA5TH) and Francesca Aurora Way. The three met while working at CÉ LA VI, the lifestyle group most renowned for its rooftop restaurant and nightlife locations including atop of the iconic Marina Bay Sands, where they developed a strong working chemistry that led them to explore new ideas and concepts in the F&B and Entertainment space.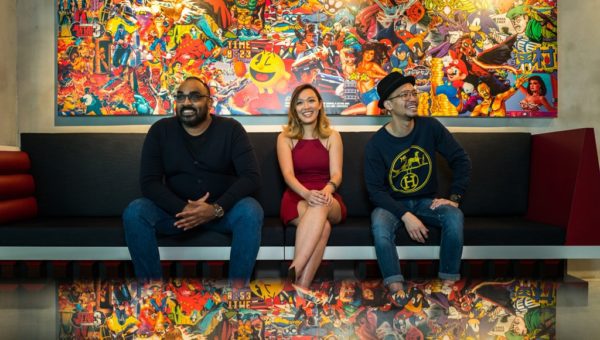 Bar
NINETEEN80 serves the good old "classics", as its cocktail programme is inspired by the socalled "dark ages of drinking" when the cocktail scene didn't take itself too seriously. The 80s are responsible for giving us some of the most memorable drinks and NINETEEN80 has not failed to delight, using fresh fruit juices for its funky remixes of these classics that come in both cocktail and the once popular format of jugs.
From the Long Island Iced Tea (Ice-T "Hustler" Remix) with a subtle cloudy apple twist (S$20nett, S$70 nett for jug) and the Blue Lagoon (Super Disco Blend) with a yuzu finish (S$18 nett, S$50 nett for jug) to the Vodka Ribena (Original Mix), a throwback favourite concoction of vodka, Ribena and soda (S$18 nett, S$70 nett for jug). NINETEEN80's original signature cocktails include the strawberry-based Donna Summer (S$20 nett) with a sprinkle of exotic sumac powder, as well as the rum and Malibu-based Club Tropicana (S$20 nett), with fresh pineapple, coconut and lime juices married together with a dose of sour plum powder. Classic Bacardi Breezers are also on the menu at S16 nett a pop.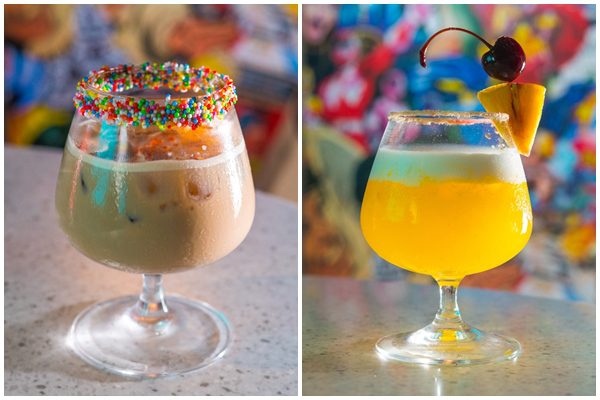 Music
About as nostalgic as it gets, the music at NINETEEN80 takes centre stage with a mix of in house urban beats from the 80s, 90s and 00s. A Phat Cat Collective is established for its music events across the island with NINETEEN80 resident DJs Ollie'Des and YA5TH, one of the cofounders, being early pioneers in Singapore's Hip Hop circuit. Veterans Joshua P and Paulsilver also serve as residents, along with Suren and Krumbs.
Going beyond a typical bar, NINETEEN80 will transform into club mode with residents taking guests back to their youth with a lineup of Hip Hop and R&B, Disco, Funk, Soul and House and Urban Classics. A selection of weekly themed nights including Miss-Demeanor ladies' nights every Wednesday, a games themed night, Fight For Your Right and Can I Get A… will take place throughout the week serving up a unique feel-good funky blend of much-loved classics.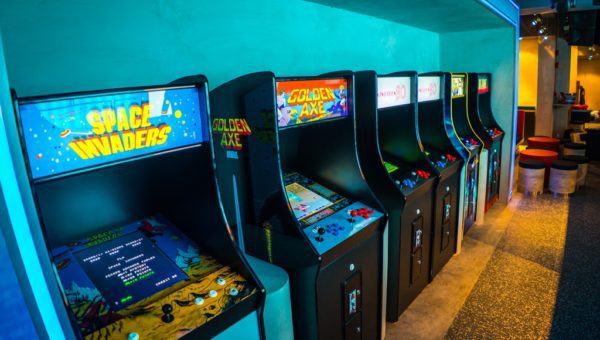 Décor
Reminiscent of the 80s era, the innovative bar is designed by Demark-born, Tina Fung. NINETEEN80 is the latest project for her firm, Space Objekt, spearheaded alongside Ashraf Razaque, whose portfolio includes gigs designing sets for Zouk and delivering experiential activation's for the likes of DBS, Red Bull and Pernod Ricard. Fung is known for her experimental, immersive design and NINETEEN80 focuses on reinventing classic 80s visual cues within a modern context combined with rich textures. Reclaimed materials such as original cassette tapes are used as part of the interior, while the entrance is a ribbed pink vortex that plays with mirrors and light. Artwork by Mojoko references iconic arcade games and complements the playful aspiration of this space. Offering a true immersive arcade experience, consoles with over hundreds of 80's and 90's games such as PacMan, Space Invaders, Double Dragon, Mortal Kombat, Street Fighter and Golden Axe are readily available for guests to enjoy.
NINETEEN80 is open Tuesdays to Saturdays, providing the perfect space for those looking for an evening drink or to bop the night away to a collection of favourite anthems.
NINENTEEN80 is located at 21 Tanjong Pagar Road #01-05 Singapore 088444
For more details please visit: www.nineteen80.sg