REVIEW: GRANDMOTHER TONGUE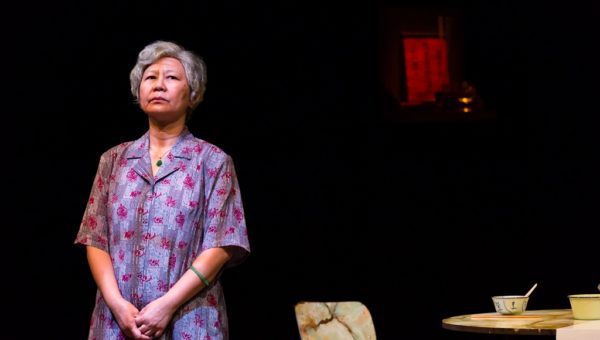 Playwright & Director Thomas Lim brings a very unique and touching storyline to this year's Singapore Theatre Festival, presented by Wild Rice.
Inspired by the director's own experience of moving back to his grandmother's place in 2015, the story revolves around during the time the English speaking grandson moves in with his 84 year old Teochew speaking grandmother.
Playing the role of the grandmother is theatre practitioner Jalyn Han who brought the character to life with her impressive performance which made the audience think about their own grandmother and recall their own similar experiences. Versatile actor Tan Shou Chen who plays the role of the grandson and act as the narrator for the play is convincing in his role as the present generation modern grandson. Rei Poh who plays multi-character role from being a strict schoolmaster, a doctor, a Filipino nurse – which made everyone in the audience laughing all throughout the scene, to being the grandmother's son who tries to convert his mother to Christianity should be given a credit for pulling off each character and bringing laughter to the dramatic scenes.
Every audience surely can relates to most of the scenes portrayed in the play from the argument of the grandmother and grandson over the expired bread which the grandmother wants to keep because she believed money is a hard earned money, the scene where the grandmother wasn't able to redeem her $50 travel voucher given as part of the SG50 Seniors package as the letter was written in English and being the voucher already expired when the grandson translates to her, this because she is illiterate.
The most powerful scene of the play was when she was saddened that she had to learn from the neighbours that her son has been divorced already 20 years and nobody bothered to inform her and she was kept from the dark and the scene where until her last breath she still prays to the gods for the safety and good health of her children.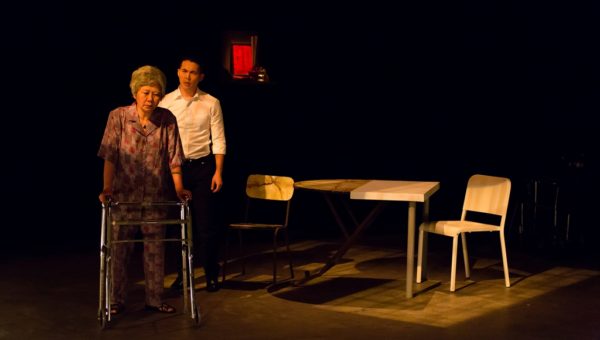 Grandmother's Tongue is a play where everybody could relate to, more than just the language barrier it tackles about the love and problems happening in each household today. The play will make you laugh with the multiple characters of Rei Poh, Cry and laugh with Ah Ma (Jalyn Han), and look into your own shoes with Ah Boon (Tan Shou Chen).
Let us look back, give gratitude and respect to our elderly for what they have endured during the early years to be able to give us a comfortable life we live in today.
Singapore Theatre Festival runs until 24 July 2016. Tickets from $35 onwards are now available from www.sistic.com.sg , at all SISTIC outlets and the booking hotline (65) 6348 5555.
For more information please visit: www.singaporetheatrefestival.com for more details!