The Ten Commandments of It's The Ship 2016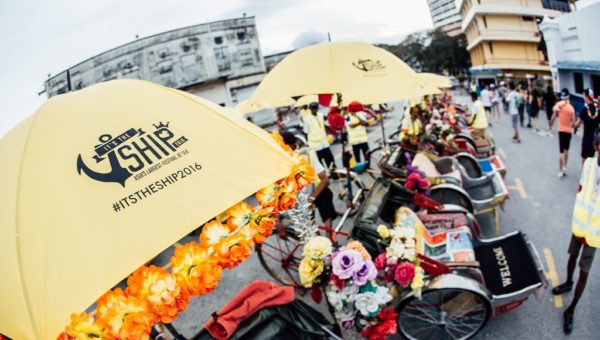 CONTENT: Andrew Kho
IMAGES: Colossal Photos x All is Amazing / Livescape
83 acts, 4 stages, 12 pop-up parties, 14 side activities and 3 sleepless nights, these roughly sums up what happened at the 3rd edition of Asia's largest festival at sea – It's The Ship.
From 4-7 November 2016, over 3,800 music enthusiasts from all over the world including Thailand, Australia, Korea, Japan, Philippines and Singapore sailed off for a 4d/3n Musical Journey on-board the luxurious Royal Caribbean, Mariner of the Seas.
Organized by The Livescape Group, one of Southeast Asia's largest event companies this year's edition was a sold out event having presented more acts than the average music festival on land. over 15 different performances/activities happening in different parts of the ship each day, performing a myriad of music genres from EDM, Hip Hop, Trance, House and more.
Here are the 10 commandments we deemed suitable for It's the Ship 2016.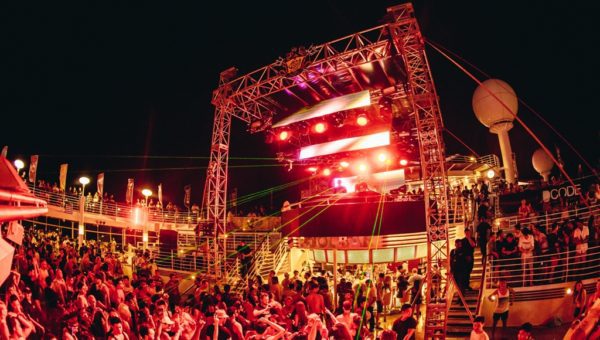 1. Thou Shall Get Hip on the Tunes
It's the Ship presented more acts than any average music festival on land and they simply blow our mind out as to which acts we should go to as there are some acts happening at the same time at The Main Stage, Hot Tub Time Machine, St.Tropez and Viking Crown.
The first night saw Swedish DJ duo Dada Life bringing the house down with their Electro House Music while Lucille Croft, Joel Fletcher and Kate Fox proved why Aussie's are highly in-demand during music festivals.
Heavy Rain didn't dampen the mood of the party-goers who are anticipating the major acts of the night headed by Thailand's Thaitanium, Bangkok Invaders and Asia's very own Far East Movement, people danced and partied till early morning, and we could attest it was one crazy night to remember.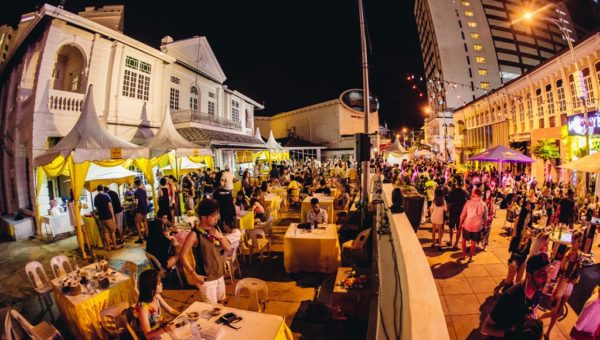 2. Thou Shall Drink and Be Merry
As if the party on-board the ship isn't enough, a street party in Penang was organized located at Upper Penang Road wherein the whole stretch of road was closed down and revelers get to try some Penang local delicacies, enjoyed numerous options of drinks available, explored the numerous bars/clubs along the stretch and of course, mingling and getting to know the rest of the Shipmates.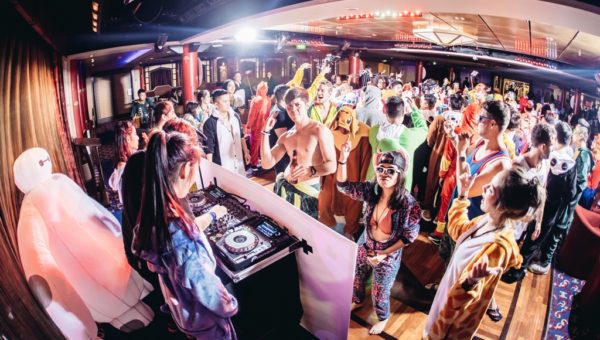 3. Thou Shall Work on your Endurance
Did you pack enough clothes for the 12 pop up parties? F Party Girl Power exclusively for the ladies, Dunk and Dip at the Pool Party for everyone, Zouk Sunrise Party for those who are having Insomnia or those who are early risers, this includes the Zoukout Sunrise Party which featured DJ's from Singapore's ever popular clubbing destination Zouk. The list won't be complete without the packed Onesie Party where everyone gets to dress to their favourite costume. Wow!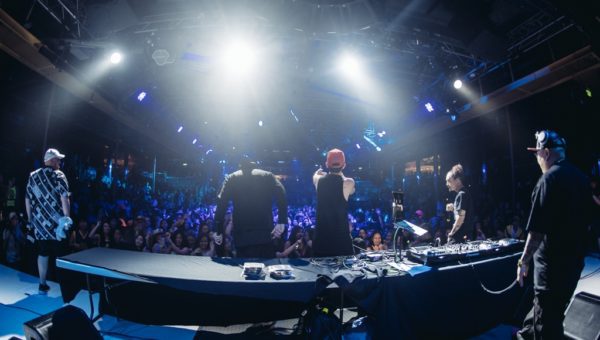 4. Thou Shall Not Look down on your Thai Neighbours
Among all the Acts in this year's line up, the most surprising overall favourite act was the Thai-American Hip Hop music group Thaitanium, they simply made the night crazy with the people dancing to their music followed by another popular act from Thailand, Bangkok Invaders founded by DjayBuddah and DJ Ono of the famed Thaitanium. Seems like we just can't get enough of the Thai Culture.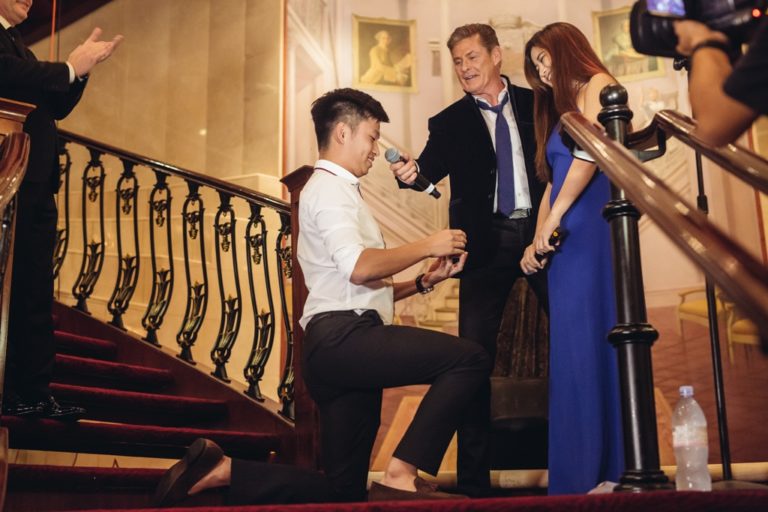 5. Thou Shall Remember your Wedding Ring
Where in the world would you have guessed that a marriage proposal would be made on-board a party cruise? Yes, someone just proposed to his girlfriend during the Ship's Gala Night in the presence of no less than Baywatch Hottie David Hassellhoff. Surely, this is a night to remember for the soon to be wed couple.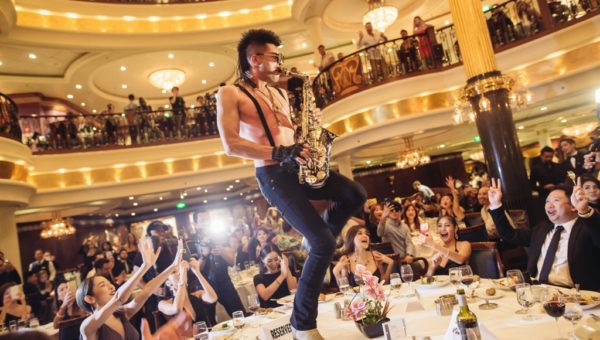 6. Thou Shall not Say NO to A Sexy Sax Man
Sergio Flores, better known by his stage name Sexy Sax Man, is an American saxophonist that mainly plays on the alto sax and he did this almost everywhere on-board the Ship. But the main highlight was when he serenaded the crowd during the gala night with his scintillating moves. Oh So Sexy!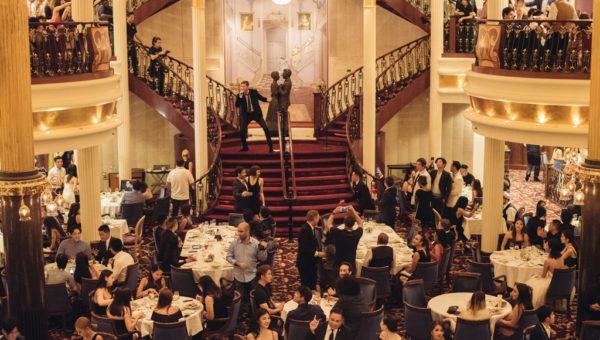 7. Thou Shall Remember the name Hasselhoff
We knew David Hasselhoff was an actor, but we didn't know he can awesomely sing! Yes! he performed numerous songs during the ship's gala night and serenaded everyone in the audience. By the way, we didn't tell you he have a great singing voice. Balladeer Hoff?
8. Thou Shall Party till Sunrise
We couldn't believe it, Zouk DJ's spinning from 4:00am till 7:00am and there was still a crowd? Don't you guys need to sleep? where do you get the energy? But yeah, it was an awesome experience and not mention a nice perfect view of Sun Rising while music is playing.. Just like in Ibiza!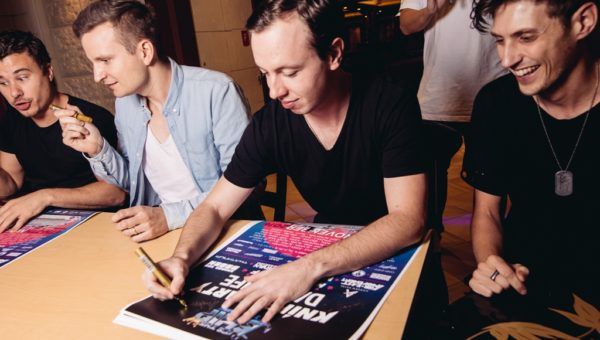 9. Thou Shall Remember Thy Names
Fancy playing golf with your favourite DJ's? maybe Arcade Showdown, have a whisky and cigar sessions, organize a Beer Pong tournament or just simply sit down and bite some hotdogs or chat over a meal. Yes, all these you can experience on-board It's the Ship, where everyone is treated special.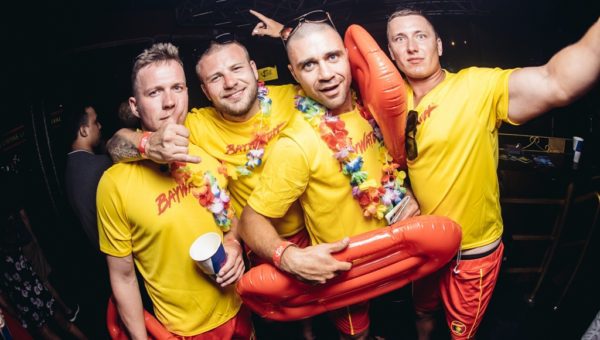 10. Thou Shall Return to your Home Country and Share the Memories
As we reached the end of the trip, everybody was just as excited to share the wonderful memories they experienced on-board It's the Ship 2016. well, we can't agree more.
To all those who weren't able to make it this year, See you all again next year for It's the Ship 2017!