v2.kyō: Kyō reopens after undergoing S$400,000 revamp, announcing expansion in KL.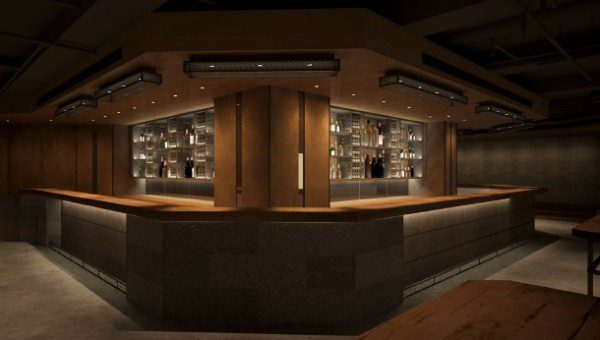 kyō reopened last 25 March 2015 which coincides with its  2nd Anniversary on the same weekend . The Popular Underground Club in Singapore known for its contemporary House and Techno classics welcomed music lovers and guests with a brand new sound system and an upgrade in lighting and furnishings.
The DJ console has moved to the back of the club, which allows for the club to accommodate an increased capacity. Not to mention, a bigger, sleeker DJ booth, elevating the music that pounds from the sophisticated American-built EAW sound system, breathing life onto the dance floor. The basement club is also introducing five new music programmes, bringing the monthly total to 15, and four new resident DJs.
The S$400,000 revamp is part of kyō's upgrading, which has been in the planning for a year. kyō opened in 2013 at a cost of S$1.8-million.
kyō's founder Godwin Pereira, who is behind its concept, says: "The V2.0 of kyō signals an important phase for the brand and for the team, who brought kyō to where it is today. kyō was conceived and born in a time where commercial music was at its peak in clubland Singapore. It was the underdog, one that went against the grain of mainstream music trends. Our belief in delivering quality electronic music to the masses persevered and kyō's success has a lot to do with that.
He  adds:  "Music  aside,  we  also  believe  in  offering  a  good atmosphere and experience at kyō. We study, analyse consumers' behaviour, trends and preferences. We engage them on a regular basis in the process of improving kyō for their enjoyment. That plays an important part in fine-tuning kyō and this is an ongoing process for the management and team."
Pereira adds that kyō's rebirth in Singapore also paves the way for the brand's expansion. In August 2015, Limited Edition Concepts, which runs kyō Singapore, will open its second venue in Kuala Lumpur. Preparation works are underway for this basement club. More details of kyō KL will be announced in June.
Kyō is located at 133 Cecil Street, Singapore 069535.