Boutique Hotel Naumi Liora Opens in Chinatown with a Rich Heritage Charm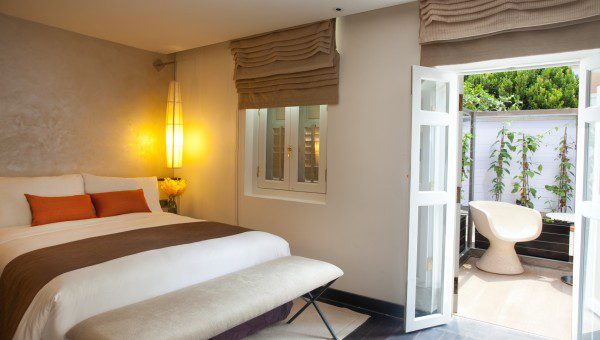 Following the success of luxury boutique hotel NAUMI at Seah Street, The Hind Group opens its second boutique hotel, Naumi Liora in Singapore's Chinatown. Located along Keong Saik Road, Naumi Liora ('Liora' signifies light) is every business and leisure traveller's glowing urban oasis within Singapore's bustling city centre.
Designed by Gaurang Khemka, founder of Singapore-based award winning design firm URBNarc, Naumi Liora offers 79 inspiring rooms, comprising of three broad room categories (Liora Quaint, Liora Heritage and Liora Porch), each room sized uniquely and has been contemporarily designed to preserve the delicate existing building structures. All rooms come with a private bathroom with luxurious New York brand amenities from C.O Bigleow, LCD Television, Nespresso machines (in selected rooms) and complimentary WIFI available throughout the hotel.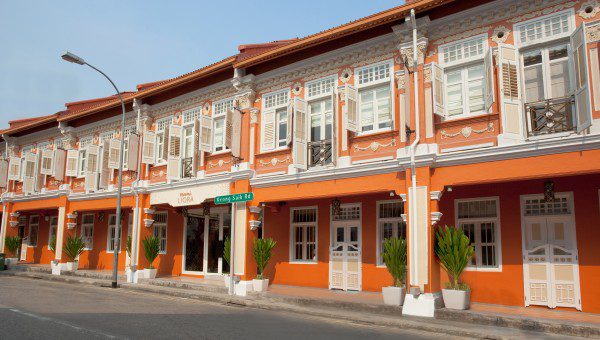 To remain true to the inherent spirit of the 1920's Peranakan styled building's heritage that the hotel is housed in, the original timber flowing, French styled windows and 'Five-foot way' have all been traditionally preserved. The setting of Naumi Liora creates an intimate atmosphere that invigorates and soothes through the use of its signature light motif alongside a harmonious balance of warm and vibrant colours such as hues of Chalk and Pumpkin, coupled with its vibrant façade that symbolises a reassuring beacon of light awaiting its travellers return, which is resonant throughout the hotel.
Guests can experience warmth, security and comfort through their personal butler, the Naumi Aide, who will offer Naumi's signature service philosophy from check-in to check-out throughout their stay. Unique to Naumi Liora are the mini figurine sculptures by local artist/sculptor KY Huang, which can be found around the hotel in their various states of work and play – reminiscent of Chinatown's illustrious past as well as the vibrant environment that Naumi Liora presents.
Completing the holistic experience, Naumi Liora offers a 24-hour self-serve Nibbles snack bar, ranging from ice-cream to biscuits as well as coffee and fine teas, and an essentially fitted 24-hour gymnasium which caters to the fitness buffs.
Naumi Liora boasts an unpretentious yet stylish environment that breathes life into a historically charming neighbourhood providing personalised services to hotel guests with a spark.
Naumi Liora is offering a special opening promo rate from SGD $175++ per night (with a minimum 2 nights stay) which comes with a complimentary welcome pack of beverages.
Naumi Liora, 55 Keong Saik Road, Singapore 089158, +65 6922 9000.
For reservations and more information, please visit www.naumiliora.com or email liora.aide@naumihotels.com