Hong Kong Celebrates 20th Anniversary of the Hong Kong Special Administrative Region (HKSAR) with Fantastic Deals
As we get closer towards the mid-year school holidays, many of us are already planning for the next trip to spend with the family. With a slew of events and activities for everyone in the family in Hong Kong, it is time to visit and experience the heart of Asia – Hong Kong.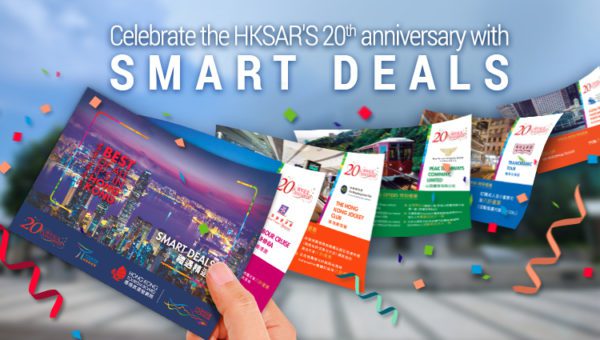 Enjoy 20th HKSAR Anniversary Smart Deals
In conjunction with the 20th anniversary of the Hong Kong Special Administrative Region (HKSAR), visitors to Hong Kong will be able to enjoy a wide array of fantastic deals from participating establishments such as Cathay Pacific, Hong Kong Disneyland, Madame Tussauds, and Ocean Park Hong Kong.
Some of these smart deals include 20% off specific purchases or HK$20 attraction tickets for those born in a particular month, free special souvenirs from various attractions, valid now till 31 October 2017. Get your 20th Anniversary Coupon Booklets from Hong Kong International Airport, HKTB visitor centres and various hotels upon arrival.
For more details, please visit the HKTB website: www.discoverhongkong.com/eng/plan-your-trip/latest-promotion/smart-deals.jsp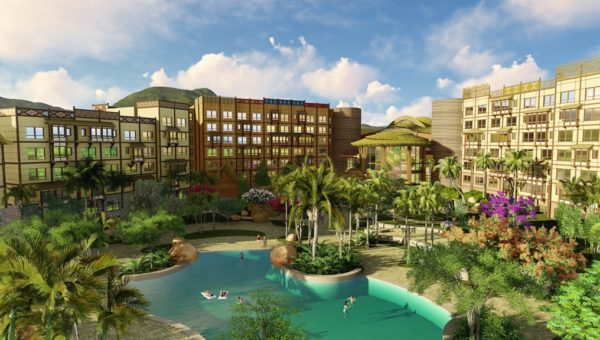 Experience Exotic Getaway at the new Disney Explorers Lodge
Exotic adventures beckon families at the new Disney Explorers Lodge at Hong Kong Disneyland Resort's newest hotel, slated to open on 30 April 2017. Guests are inspired to explore and dream as they are immersed in the adventures of fearless explorers. Guests can explore a total of seven themed lands and a comprehensive range of attractions, shows and entertainment offers.
Have an epic adventure exploring the four lush themed gardens that reflect the cultures of Asia, South America, Africa and Oceania, and dine at one of their three new restaurants for an unforgettable culinary experience. For information on attractions and vacations at Hong Kong Disneyland Resort,
For more details, please visit www.hongkongdisneyland.com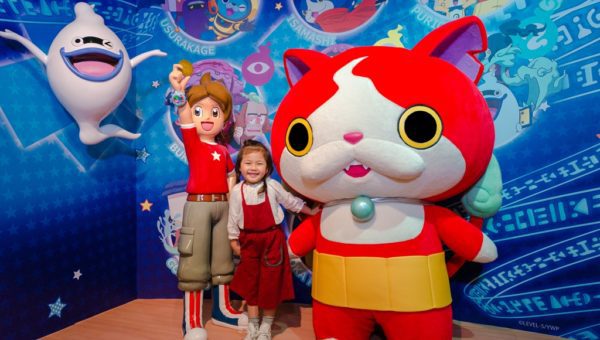 Madame Tussards goes from Wax to Animated World
A new immersive experience is now at Madame Tussauds Hong Kong this April, starring world famous animated characters like Balala the Fairies, McDull and Mrs. Mak, Yo-kai Watch, Marvel superheroes and Hello Kitty.
This is the first time that Madame Tussauds Hong Kong has integrated animated figures and gaming technology into the attraction, drawing from the concept of origami, which denotes children's creativity. With the use of projection technology, the sinuous partition wall covered by geometric blocks reflects the pantone colours of the corresponding characters. Visitors are able to see perceivable colours change when moving to various positions that offer a unique visual enjoyment.
All five areas are housed with digital installation inviting guests to enjoy an immersive and interactive gaming experience with their favourites characters. For instance, transform into a little princess with Balala the Fairies; build your ideal city with McDull and Mrs. Mak; win an exclusive character from Yo-Kai Watch's match – three puzzle game; join the Marvel heroes Hulk, Ironman and Spiderman to fight against the villains and take photos at Hong Kong landmarks with Hello Kitty! Visitors can also take selfies with their favourite characters close-up.
For more information, please visit www.madametussauds.com
Immerse in one of Hong Kong's Major Cultural Events
For something different, why not head over to the Hong Kong International Film Festival. Be prepared to be enthralled by film professionals from all over the world on one of Asia's oldest and most reputable platforms for the arts.
Screening over 250 titles from more than 55 countries in over 11 major cultural venues, discover new talent and unearth your love for the arts and culture.
The Hong Kong International Film Festival will take place from 11 – 25 April 2017.
For more information, please visit www.hkiff.org.hk
So what are you waiting for? Bring your family and friends and gear up for an exhilarating trip to Hong Kong today!