OSIM Launches World's First Gaming Chair with Built-In Massage Functions
Homegrown health and wellness powerhouse OSIM has launched the world's first gaming massage chair – the uThrone. The uThrone incorporates OSIM's time-tested health and wellness technologies housed within an ergonomically-designed chair, bringing to users greater comfort and relief when gaming or working at their desks. The OSIM uThrone features homegrown mandopop singer JJ Lin as its ambassador, a synergistic collaboration given his efforts to grow the local e-sports scene.

As a testament to the comfort and efficacy of the uThrone, JJ Lin even lent his creative eye to the development of his own custom-designed chair in deep purple. 17 of these custom designed chairs were given out to his closest friends such as fellow musician Jay Chou, NBA star Jeremy Lin and DJ Steve Aoki.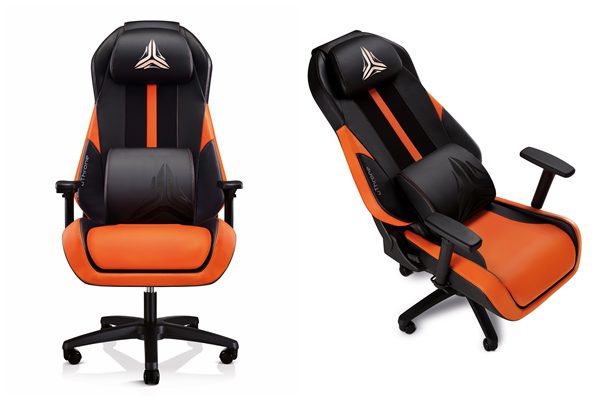 Engineered to deliver effective and customised stress-relief, the uThrone features OSIM's proprietary V-Hand massage technology that will target the specific aches and pains experienced by gamers and individuals that spend long periods of time at their desks. Emulating the skilful techniques of a masseuse's hands, users will enjoy the realistic experience of a professional massage that specializes in extracting deep-seated knots on the neck and shoulders. Boasting a streamlined design with double Bluetooth speakers embedded within its headrest, the uThrone brings users an immersive audio quality experience and empowers them to always bring their A-game.

Developed to withstand the high humidity in Singapore and long hours of use, the uThrone is clad in PVC leatherette that has been certified by BOKEN – Japan's leading testing organisation for textile and lifestyle goods. Each chair has also undergone rigorous stress tests to ensure maximum durability and comfort in every game, and is certified by Intertek Testing Services to ensure the highest standards of product integrity and performance. Complete with an adjustable backrest and lumbar support to fit any frame, the OSIM uThrone delivers gaming comfort for all users.


With changing consumer habits and the shift to remote working, modern working professionals are also realizing the importance of investing in a well-designed office chair as they spend long hours sitting in front of their desks for work. Research has shown that, prolonged periods of poor sitting posture can take a serious toll on our bodies, leading to musculoskeletal aches and pains. This highlights the need for ergonomic products to relieve individuals of their aches and pains, ultimately enhancing their gaming and work performance. Complete with an adjustable backrest and lumbar support to fit any frame, the OSIM uThrone delivers gaming comfort for all users.

Ms Lynn Tan, Deputy CEO of OSIM International said, "The ground breaking uThrone comes about as the global e-sports and gaming industry continues to grow rapidly, developing into a central form of entertainment for many young audiences around the world. Concurrently, we have noticed that chronic aches and pains have become an issue for younger and younger individuals over the last few years, due to prolonged periods of sitting at their desks for work or entertainment purposes. As OSIM advances with the evolving needs of our customers, we have always remained committed to developing products that seamlessly integrate into their lifestyles to empower them to lead healthier and happier lives.


With the Covid-19 pandemic, more are also seeking an engaging distraction at home that offers social interaction. These last few months of working from home has further reinforced the importance of good posture, stress relief and healthy living, further highlighting the importance of paying attention to your overall health and well-being. The uThrone being the first of its kind for the market, seeks to address these exact issues through our time-tested massage technologies, and encourage users to take charge of their stress levels and wellbeing even as they work or play."

The launch of the uThrone marks another milestone for OSIM as the brand continues to establish meaningful global collaborations, serve unmet needs, and expand their range of products that cater to the different lifestyles of a wide range of customer demographics.

The uThrone is currently available for pre-order till January 2021 both online and across all OSIM stores, retailing at S$899. Deliveries for pre-order will begin from end-February.