Stroke Support Station Charity Gala Dinner: Raising Funds for New Developments to its Programmes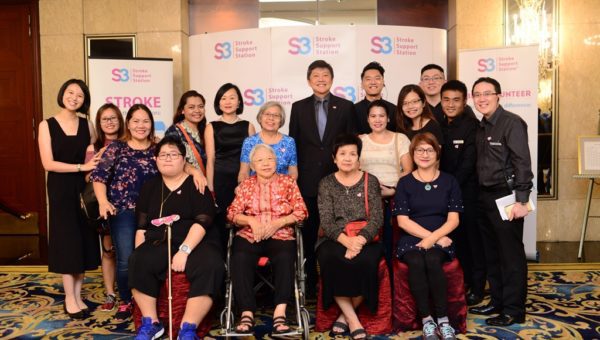 Stroke Support Station (S3), an integrated holistic wellness platform for stroke survivors and their caregivers held its second charity gala dinner last 18 May 2018. The not-for-profit IPC charitable organization announced new developments to its programmes and raised much needed funds to scale its services across Singapore. The developments include new Wellness Centres and Stations that set post-stroke survivors on a smooth continuum of care from hospitals to their homes and communities.
Through the Charity Dinner, S3 intends to open a second Wellness Centre in 2019, situated in the West and targeting to reach 1,000 stroke survivors and 600 caregivers annually. If fundraising goals are met, three more Wellness Centres are planned to be launched in the North, East and Central parts of Singapore by 2022.
S3 Wellness Stations aims to facilitate a smoother transition from hospitals back to their homes and the community. S3 engages the caregivers and families of stroke survivors to provide education, counselling and help them navigate their post-stroke recovery journey. The first Wellness Station in Senja Community Hospital opened in March 2017. The second Wellness Station opened at Tan Tock Seng Hospital in the Stroke Ward in April 2018. Six more will be rolled out by 2020 across various hospitals in Singapore.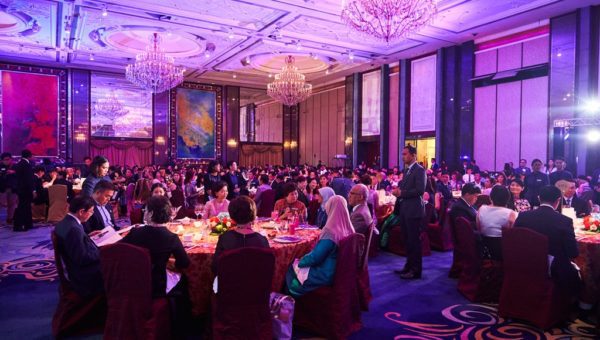 Guest of Honour, Madam Halimah Yacob, President of the Republic of Singapore said: "I am glad that S3 plans to expand and increase the number of wellness centres across Singapore, to spread affordable and accessible services to more residents in the heartlands."
Data showed that there was significant improvement to the mobility and aerobic fitness of patients which sees the effectiveness of S3 Wellness Programmes, having participants experienced a significant improvement in function after 3 months with continued improvement for up to 9 months. Both groups in the Walk-On programme as well as the R.E.A.L. programme exceeded expectations in their scores in mobility and aerobic fitness. For mobility scores, measured by the Timed-up and Go-Test, the Walk-On group improved by 32% while the R.E.A.L. group improved by 21%. For aerobic fitness, measured by the 6-Minute Walk Test, the Walk-On group improved by 26% while the R.E.A.L. group improved by 19%.
Moreover, a social impact report was conducted through a Field Service Project in the National University of Singapore's Business School. This report analysed the social return on investment in S3's R.E.A.L. programme. Based on 26 in-depth interviews with different key stakeholders (i.e. stroke survivors, caregivers, volunteers and programme staff), the study revealed that for every $1 of input, the R.E.A.L. programme generated $2.91 worth of social impact. Social impact includes happiness levels, sense of relief, social integration, knowledge accumulation, perseverance levels, physical mobility, cognitive health, and financial relief.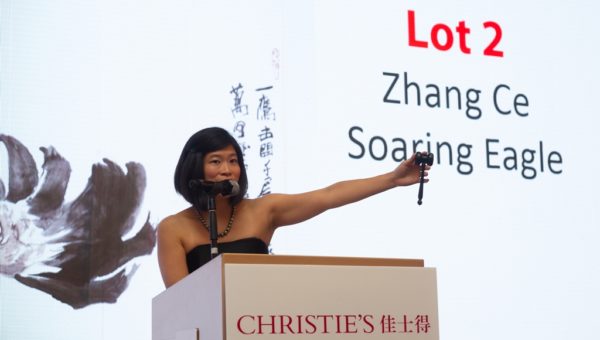 Dr Effie Chew, a Senior Consultant in Rehabilitation Medicine from the National University Hospital who led the analysis of the data, commented that the results are testament to the effectiveness of S3 Wellness Programmes, and evident of the need for concerted efforts that are 3 focused on long-term health maintenance and physical activity in stroke survivors, beyond initial post-stroke rehabilitation.
Mrs Teo Poh Yim, Chairman of S3, shared: "There is a gap in the post-stroke continuum of care in the community after they are discharged from hospital. The S3 model of care have been proven effective in improving the quality of life of stroke survivors and their caregivers. Evidence-based results point to measurable improvement when stroke survivors have access to these programmes earlier in their post-stroke recovery".
The Charity Dinner culminated with the auction of various notable art pieces which was facilitated by Christie's.
For more information or to pledge your donation to Stroke Support Station, please visit: www.s3.org.sg