Up Close with Roy Liang, General Manager Of Oakwood Premier OUE Singapore
CONTENT: Andrew Kho
IMAGES: Oakwood Premier OUE Singapore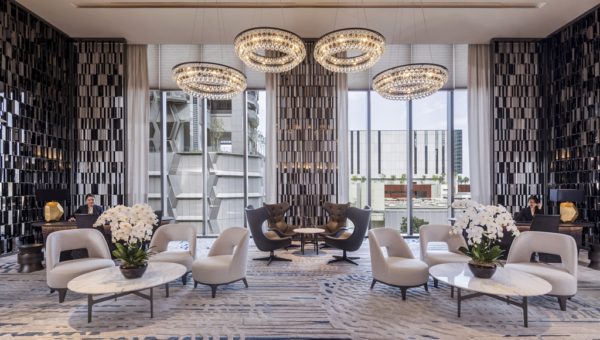 The newly launched Oakwood Premier OUE Singapore has raised the standards for a premium serviced apartment in Singapore. The 268 luxurious furnished studio, one and two bedroom apartments with fully equipped kitchen combines luxury accommodation and the first premium serviced apartment in Singapore with an In-House restaurant, bar and executive club lounge.
We interviewed Roy Liang, the General Manager of Oakwood Premier OUE Singapore and he shares with us more about the property, his career path and his great passion for hospitality.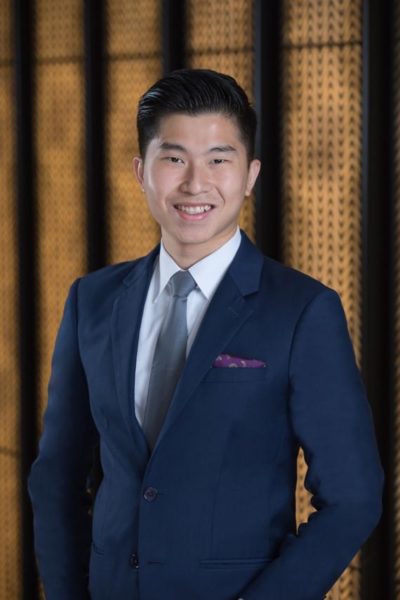 Luxe Society Asia: For those who don't know you, can you give a brief introduction of yourself?
I'm Roy Liang, 31 years old and the General Manager of Oakwood Premier OUE Singapore. I have a great passion for hospitality and have been fortunate enough to gain some great international experience in my career, with roles in Singapore, Jakarta and Kuala Lumpur in the past 7 to 8 years.
Luxe Society Asia: When did you first cut your teeth in the hospitality industry?
Upon graduation from university, I joined the CapitaLand Graduate Development Program as a Management Executive and has since developed a deep interest for the industry.
Luxe Society Asia: Correct us if we are wrong, but you are the one of the youngest GM's in the hospitality industry. How old were you when you first joined the industry?
I do hope I am! I joined the hospitality industry and started working full-time in the serviced apartment operations since I was 24 years old right out of university.
Luxe Society Asia: How have you managed to beat your competitors and become so successful?
First, Putting in the hard work to make sure you learn the technical skillset faster is important to convince people of your substance. I always enjoyed volunteering to do more tasks and roles at the start, which accelerate the learning process during the initial career stages. Secondly, Be sincere, credible and resourceful with every person you meet, be it your team, your bosses or your clients. Your reputation precedes you and you need to make sure people can trust you enough for everything they need. I always strive towards hearing people comment "It's Roy, don't worry, he will get it done. " and lastly, Passion. your journey will never be fair, smooth-sailing or logical. Passion will see you through times you that you cannot justify yourself moving ahead.
Luxe Society Asia: What was your first big break?
When I was appointed Residence Manager of the Somerset Grand Citra, Jakarta, where I was in charge of leading the general management. It was a steep learning curve which involved me leading a 20-year-old property, with a strong union and in an unfamiliar environment with a different culture and language. Part of the experience also includes spearheading the planning and renovation process of the property and managing the private condominium common areas.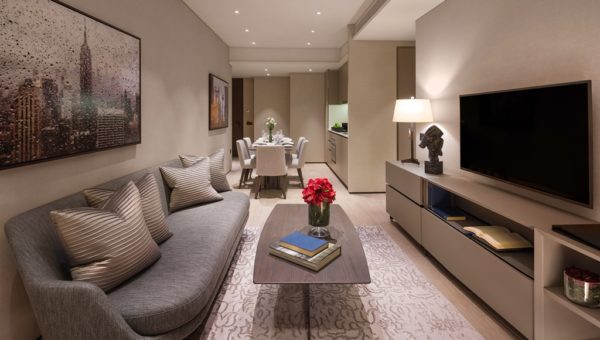 Luxe Society Asia: Can you remember a low point in your career?
When I had to manage a dated property that has not gone through any refurbishment. The condition of the property affected the morale of the team and myself as the guests were getting verbally abusive on issues that we were not able to resolve in the short term. One even threatened to beat me up in the lobby in front of all the guests! Likewise, it was also difficult to compete with new hotels and serviced apartments in the vicinity, thus adding a lot of pressure to the team.
Luxe Society Asia: How did you get through this?
Passion! At times, I wonder why I have to go through such struggles when many of my friends were having a cushy job in corporate offices. It was the passion for the job that pushes me ahead during difficult times when logic will convince you to do otherwise. Without going through these challenges, I would otherwise not be able to progress in my career.
Luxe Society Asia: What motivates you in your job?
My team and my guests. It gives me great satisfaction to be able to value add to the lives of my team members and guests.
Luxe Society Asia: Do you have any mentors in your career? If so, who, and how did he/she mold you into who you are today?
Kenneth Rogers. My Regional GM when I was the Residence Manager in Jakarta. I was a new Residence Manager on my first overseas posting, in a city where I did not understand the language or culture. As his office was located in the same building, he would spend some time every day to review my routines, set short term goals, explain legacy issues of the property or people. He would also advise or correct me in a very professional manner without demoralizing me or lifting me up to cloud 9. As a hands-on leader who leads by example, he would also not spare any effort to regularly walk around the property to share his opinions on how operations could be improved in the different aspects. Working under him was demanding as he sets very high standards but it felt like a well-paced marathon. As such, it inspired me to be like him in the way he manages the property.
Luxe Society Asia: How do you hope to mentor those working for you?
I hope to be able to run the race along with them and see them grow. Not just setting work related goals but also to go through different issues in their life with them. That is the difference between a mentor and a boss.
Luxe Society Asia: Looking back at your career, what is one experience that has made you proud?
I managed to clock in 6 different properties in 3 different countries, 3 openings, 1 closing, 1 renovation.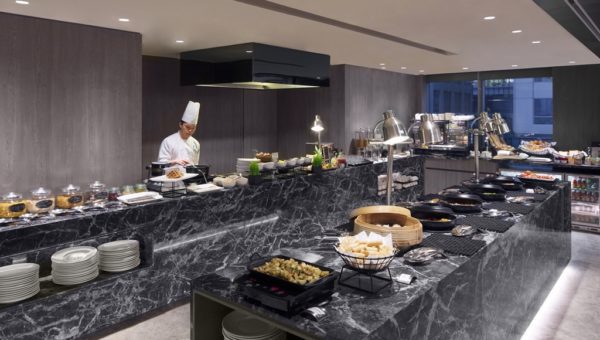 Luxe Society Asia: Prior to joining Oakwood Premier OUE Singapore, you held various positions with The Ascott Limited (specifically at Somerset Serviced Residences) what made you decide to move to a new company?
After being in Ascott for 7 years, I wanted to be exposed to a different organization to experience a different culture and management approach. Ascott is at a mature stage of their development, and with the recent acquisition of Oakwood by Mapletree, I am excited to join Oakwood in a critical period where I would be able to grow together with the company.
Luxe Society Asia: What are your plans for Oakwood Premier OUE Singapore in the coming years?
I plan to make this the best in class! And to maintain it. This must be the place that you would be willing to pay more for the quality.
Luxe Society Asia: How is Oakwood Premier OUE Singapore different from Oakwood Studios Singapore?
At Oakwood Premier, we offer luxury facilities and tailored services. Our guests are discerning, driven and assured, and are frequent travelers who demand comfort in a traditional/formal environment. The product caters to the world's power players who work hard to deliver results and expect the same of their accommodation. On the other hand, Oakwood Studios appeals to guests who have a millennial mindset that transcends any age. The Oakwood Studios guests are social butterflies who are open to new experiences and are intrigued by the quirky and eclectic, but at the same time, expect good, unobtrusive service.
Luxe Society Asia: What is your best piece of advice for someone hoping to become a successful GM?
Balance. You don't need to be the best in everything but you need to have a balance of all the good factors.
Luxe Society Asia: If you weren't in the hospitality industry, what path do you imagine your career would have taken?
Management consultant! I used to be in the Business Case Competition Club in University and many of my teammates went on to become management consultants.
Luxe Society Asia: Outside of the working environment, who is Roy Liang?
A simple guy who plays badminton regularly, grew up in a small and closely knitted family, and someone who loves to travel and experience the world!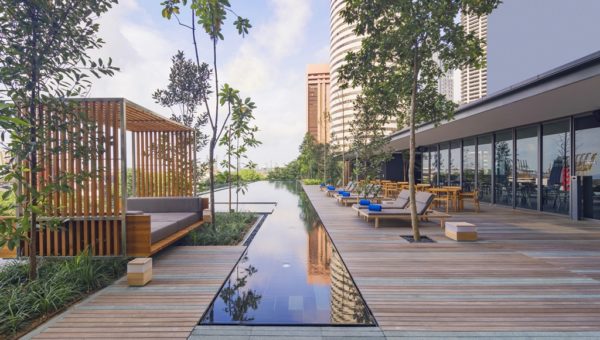 Luxe Society Asia: Staycations are very popular nowadays. If you had the opportunity to have a staycation anywhere in Singapore, where would it be and why?
W Singapore. Having always managed city hotels and serviced apartments, my idea of a holiday has always been a resort kind of place, where it's close to nature. W has a great branding and it's tucked neatly in Sentosa – away from all the hustle and bustle!
Luxe Society Asia: Lastly, why should people choose to stay at Oakwood Premier OUE Singapore as opposed to other luxury hotels/serviced apartments?
Location, Facilities and Reputation. Location wise, this is Shenton Way and Tanjong Pagar, our corporate clients wakes up at 8 am and take a stroll to office. After work, they are surrounded by endless award winning restaurants and bars. Want a little bit of healthy detox, Gardens by the Bay is round the corner.
Facilities, on the outside, we are right on top of OUE Downtown Gallery, the latest retail mall where you don't have to step out of the building to fulfil all your lifestyle needs. On the inside, Oakwood Premier OUE Singapore boast some of the best facilities any serviced apartments have to offer. A luxurious all day dining restaurant at Se7enth, first ever executive club by a serviced apartment, to a 24-hours fitness center and a cosy bar for your afternoon coffee or evening drinks – we complete your needs. and of course reputation, Oakwood has been providing corporate housing solutions for the past 60 years, which is before Singapore's independence. When you do something over and over again for this number of years, you tend to get pretty good at it. It is with this experience and reputation that we assure you we know what is the perfect balance in managing a serviced apartment.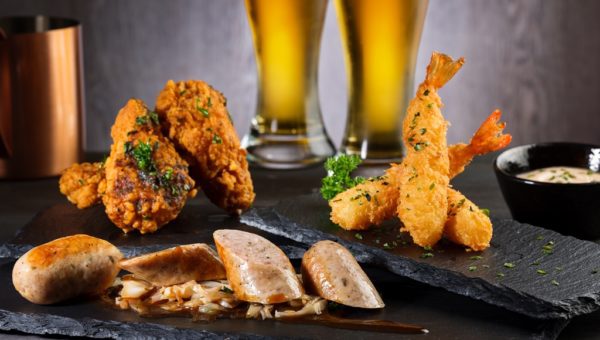 So the next time you are at Oakwood Premier OUE Singapore and happen to see a young fine looking gentleman, that might just be Roy Liang!
Oakwood Premier OUE Singapore is located at 6 Shenton Way, OUE Downtown 1, Singapore 068809
For more information on Oakwood Premier OUE Singapore, please visit www.OakwoodAsia.com/Singapore-CentralBusinessDistrict