3 Covetable Kenzo – La Collection Memento N2 picks at the new Kenzo store in MBS
CONTENT: Henry Boen
New fashion store openings are pretty much a hype in the past – but what the retail outlet brings might just do the trick to earn that needed attention.
This June, visit Kenzo's newest store at Marina Bay Sands, Singapore. The 226m2 store has been fitted with Kenzo's curated and technological approach to retail, developed by Creative Directors Carol Lim and Humberto Leon, to showcase the brand's continued ethos of revitalisation. Also, be sure to catch the newest line for the brand, Kenzo – La Collection Memento N2, an ode to the house's past classics and rich archives. Don't worry about hunting them down aimlessly in the store! We have already picked out three most covetable designs that you just cannot miss.
Hawaiian Pink Cap
East meets West in this Hawaiian Pink Cap number. The accessory brings a youthful touch of the vibrant Japanese culture (we're getting a little Harajuku here with the colour mix) while incorporating the iconic Kenzo tiger prints in graphic-blocking style. Classic, unisex and simply fun!
The Great Wave Off Kanagawa Tote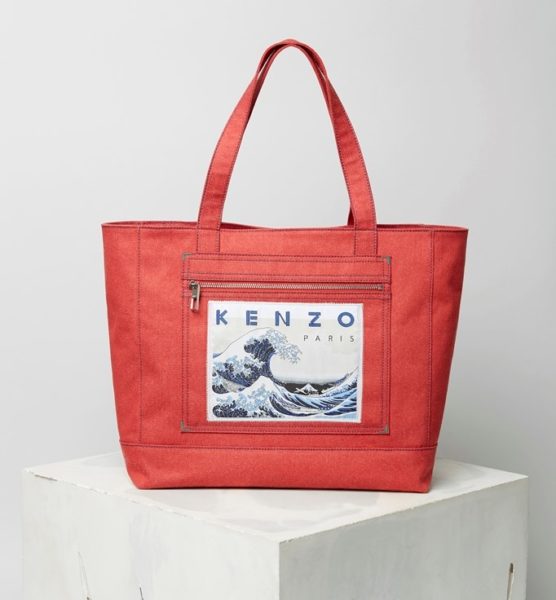 Both the samurai red denim and famous Japanese print were directly adopted from the original 1986 Kenzo Jeans collection (which was the biggest inspiration for the La Memento N2 collection). Nothing gets more collectable-worthy than a tote bag that contains historical symbolism, is extremely practical and versatile for anyone's wardrobe.
Bum Bag
We've seen the slow revival of fanny packs over the seasons by numerous brands and we're pretty sure it will hit its peak soon. before that, perhaps one can invest in a suitable bum bag (like this one form Kenzo) to stay ahead of trend. Let's be real though – either you're on top of your game or be unadventurously plain. After all, fashion's all about taking that extra risk.