LOEWE Opens First Standalone Store in New York City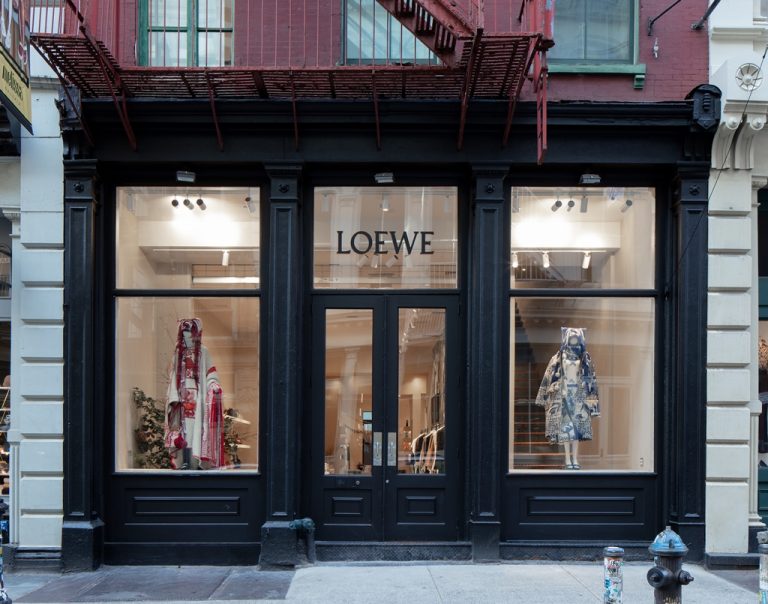 LOEWE has opened its first standalone store in New York. Located in the Lower Manhattan district of SoHo, the hybrid space showcases the brand's latest accessories and runway collections alongside its ever-growing collection of art pieces. The store marks the latest chapter in the brand's plans to expand its retail presence in major cities across the globe.
LOEWE employ familiar touchpoints that are found across all the brand's stores. In keeping with the character of SoHo, the renovation respect the classic architecture of the neighbourhood, restoring much of the original building to its former glory with a focus on natural materials. The walls are lined with stucco and the original oak floor will be revealed. Other finishes include podiums filled with various items including glass marbles, copper and light bulbs with others made from ceramic, concrete and Campaspero limestone from Spain's Valladolid region.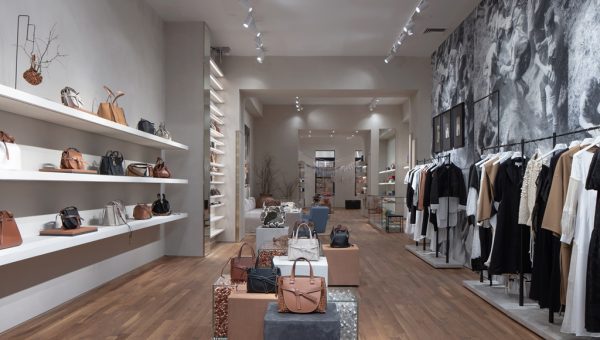 The space showcase the full range of women's and men's ready-to-wear, bags, small leather goods, soft accessories, shoes, eyewear and jewellery. At LOEWE Greene street store, a series of 40 floor-to-ceiling spindles in tones of grey act as a dramatic feature at the back of the store. Inspired by antique cider presses from central Spain, Portugal and the south of France, their form plays with light and shadow and gives a sculptural accent to the modern interior.
The LOEWE store feature the work of eight artists drawn from the LOEWE collection – a growing anthology of art, craft and design. From painting and sculpture by contemporary artists to handmade objects and furniture, the collection reflects a fluid relationship between art forms. The LOEWE art collection will rotate, creating an ever-shifting series of installations inside the store.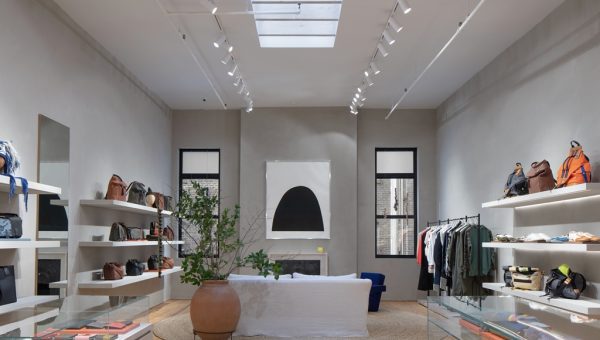 Also on display are three tapestries, specially commissioned by LOEWE for the women's Spring Summer 2018 show. The tapestries depict photography from the 19th and 20th century that were transposed by means of advanced software onto thousands of threads, before being woven by master weavers near Limoges, France.
The LOEWE Greene street store also debuts the New York Postal bag that will launch elsewhere around the world and online two weeks later.
LOEWE is also available in Manhattan at Bergdorf Goodman, Saks Fifth Ave, Neiman Marcus and Nordstrom