Marina Bay Sands Welcomes A New Luxury Fashion Addition: Casa Loewe Store.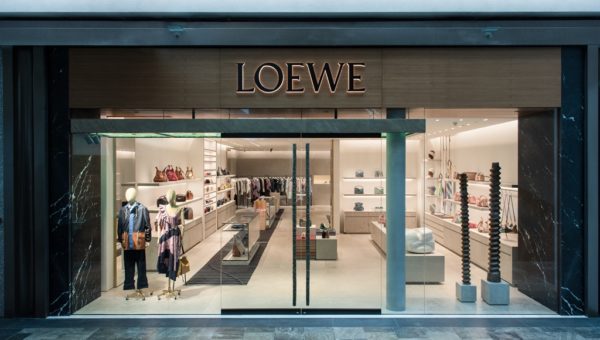 CONTENT: Henry Boen
Marina Bay Sands is one of the few luxury destinations in Singapore, and it just seemed fittingly right for luxury fashion house, Loewe, to imprint their newest Casa Loewe store's footprint at the particular space. It's the second Casa Loewe concept store – the first being launched in 2016 at Paragon Shopping Centre – and with the intent to cater to their ever-growing market demands in Singapore, the new store now promises an even larger and up-to-date products from leather goods, accessories, and Ready-to-Wear collections for both women and men.
The space was modeled after a curated interior template (by Creative Director J.W. Anderson) of the iconic Casa Loewe store in Omotesando, Japan. Spanning over 191 square meters, the minimalistic space features clean, sharp lines with luminous lightings. Ornaments such as the brand's signature green agate, specially commissioned rugs and artworks also added to the interior's beauty while simultaneously honouring the brand's creative DNA and its undying commitment towards excellence.
It's an open floor concept – and with the elimination of excessive walls- the room felt inviting with a reminiscent presence of an actual private residential home. The ensembles and products glowed prominently in the cleverly positioned lighting (think about the heavenly crepuscular rays) while the bright colours contrasted well against the plain backdrop.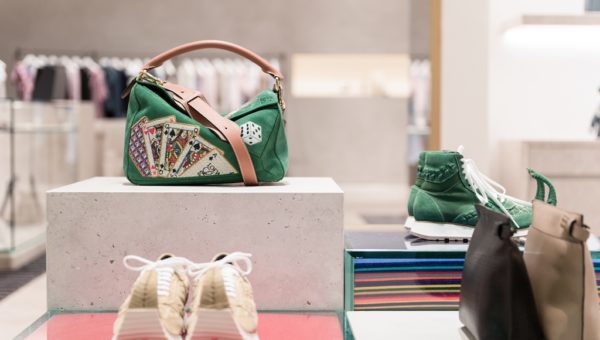 The store will also be introducing an exclusive spin-off of the playful puzzle bag as part of the celebratory opening. Featuring a hand-embroidered motif of playing cards and dice on the velvety billiard-green suede calfskin, the house's quadruple-L Anagram emblems were also integrated into the card front and back designs.
The new Loewe Casa store at Marina Bay Sands opened on 30th March 2018.