Our 5 Petite Guide to Giving Back in the upcoming Mother's Day
CONTENT: Henry Boen
With the impending arrival of yearly Mother's day, there are bound to be times when we just don't know what to get for our family matriarch – and often, we'll just spend our time contemplating for the best gift ever but never getting anywhere. Perhaps a little splurge on the materialistic aspect – but she might complain that you're wasting money. Or maybe a luxurious dine-in – but wouldn't it be too late to make a reservation as of now?
Whatever's the case, always remember that nothing beats a good ol' quality time spent with your dearest mom – but if that's not enough to show your overwhelming appreciation, here's some that we will suggest you to give. Oh – and we tried our best to suit each categories so pardon us!
For the Young Mom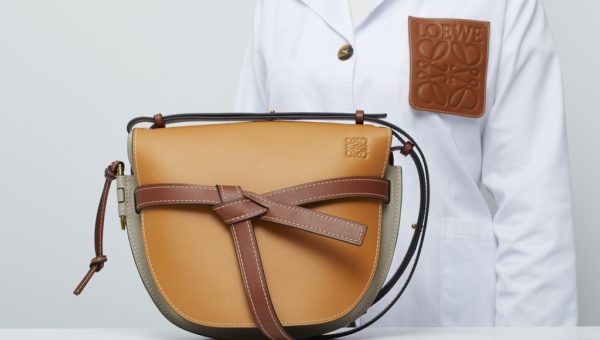 Okay, let's get this straight to the husbands out there: Mother's day do not have to just be celebrated by women with kids, it should be a celebratory day to all women out there – including your newly-wedded (or not) wife with or without kids. Treat your wife to a second valentine's day with something nice – like Loewe's newest take on the classic saddlebag. Named after The Gate, it is made from the highest quality of soft natural calfskin with an ingenious innovative construction to pair. The knotted belt fastening alongside a side latched metallic pin shows a modernistic touch that is simply eye-catching, while the leather strip allows the wearer to carry or sling. We find this extremely suitable for the younger ladies out there that needed a statement accessory to pair well with her existing wardrobe.
For the Edgy Mommies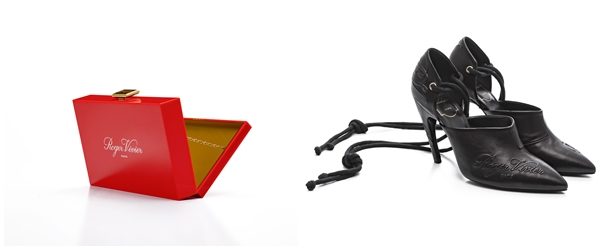 The edgy mom are definitely not afraid to rock out a leather jacket, or don a bright red dress that shows off their womanly curves. And nothing goes better with those than the reinvented Roger Vivier Spring/Summer 2018 La'Bel collection offerings. We love the La'Bel Box clutch for its dynamically shaped exterior, a full-red reflective sheen and a perfect size that nestles gently in the palm of a hand, just waiting to be touched or gawked upon by others. The La'Bel Choc is also another great option to choose from that brings uniqueness and assertion through its unique cuts with a humorous 'tongue-in-chic' expression of luxury. Both accessories will only be available exclusively in Singapore at Ngee Ann City.
For the Zen-Mom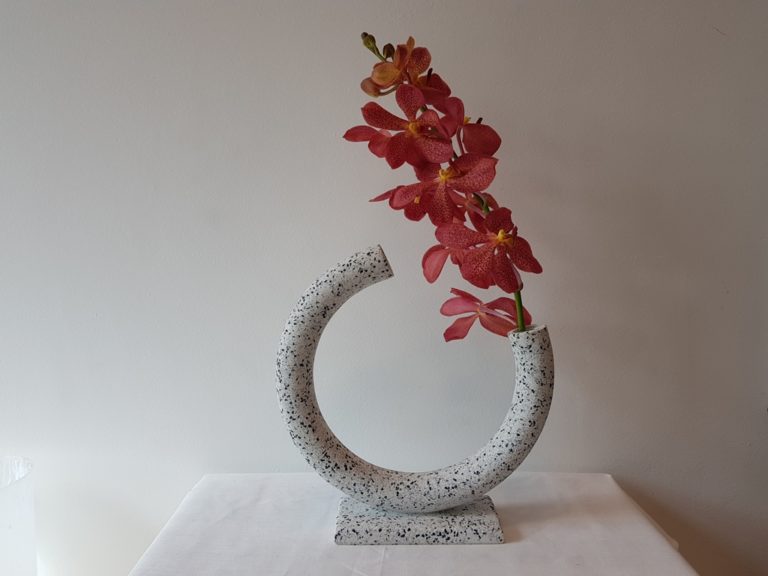 We all know a Zen Mom – she's always in-touch with her spiritual consciousness; meditates regularly for her well-being; teas for water; knows the difference between eucalyptus and vetiver essential oils.. They are instinctive, creative and frankly, kinda cool – and this Luna Terrazzo Vase complements their nature beautifully. Painstakingly handcrafted by regional artisans, the circular vase can be decorated fuss-free with or without the delicate blooms of her own personal choices. The furniture also boasts an artistic aura on its own – be it on a counter-top, sideboard or the entranceway. Find out more at www.candlesoflight.com
For the Tai-Tai
Now, we know that most of you will think that Valentino may not be synonymous to the idea of 'Tai-Tai', but that is your own skewed perception of the word itself. We, however, refer Tai-Tai's to be women of certain affluence, wealth and status, regardless of race or age. And to be honest, these Valentino handbags do not have any age attached to its tags either. From the left, the Valentino Garvani Rockstud Spike Handbag brings a more subtle, dainty look while the Valentino Garvani VLTN Candystud Bag bring out the exuberant and more youthful side of the wearer. Our chosen choices are not really made to stand out per se, but more to compliment the extensive wardrobe she might already have and to just play around with the rules of luxury styling a little.
For the Golden Girls
Aging is a beautiful matter-of-fact in life, but it does come with a not-so-pretty cost: bones will become brittle, skin starts to lose its youthful glow and pains will be imminent. Yet, that does not mean that we should overlook it – especially for the second generation (now that we should be the one taking care of them). Entity helps. Entity is iX Biopharma's new nutraceuticals arm, which has formulated a revolutionary line of science-based, next generation supplements developed to offer perceptible, tangible improvements to the quality of life. One of such is the FortefiX Plus that combats osteoarthritis; preserve joint movement and flexibility while maintaining bone health.We will also recommend the MetaboliX Plus, RejuveniX and RevitaliX. Find out more at entity-health.com
Be it a single mother, a mother-to-be, a wife or anyone with a sense of belonging to the joyous occasion, We Just want to wish you a Happy Mother's Day and thank you for spreading your unrequited love to the world.