Singapore's Leading Watch Retailer ALL WATCHES Celebrates 35 Years of Success
All Watches, a major Singapore watch distributor and retailer has celebrated its 35th Anniversary with exciting announcements of further expansion plans for the future. Originally founded in 1984 at the iconic Orchard Road shopping centre, Lucky Plaza, All Watches currently has four retail outlets in Singapore and presence in Kuala Lumpur in Malaysia.
It is the authorised retailer of over 30 of the world's most prestigious and innovative brands and exclusive retailer of nine Swiss and China watch brands. The founder of All Watches , Mr. Sunny Ng, 70, said the family-run business will embark on a new direction of brand expansion under the close eye of his daughter and General Manager Edna Ng, and his son and Operations Manager Darren Ng.
The expansion plans also calls for further expansion of Aptimos, a separate All Watches entity that carries more fashion-based watches for shoppers who have a more distinct eye for fashion and includes the opening of a new retail outlet at Jewel Changi Airport in order to attract new customers from other countries. Mr. Ng attributed the success of All Watches due to its strong relationships with partners and his customers.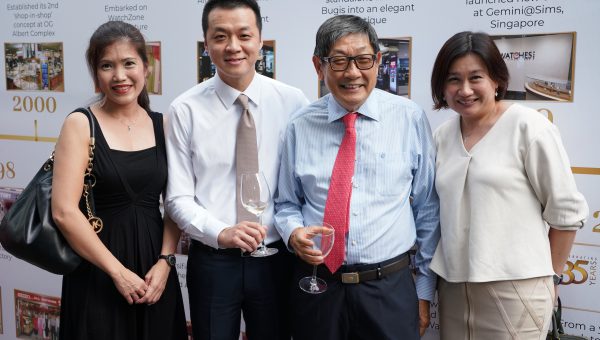 "As All Watches celebrates its 35th Anniversary, we want to show our appreciation to our partners, our customers and most importantly to our team. The retail industry can be an unforgiving industry and without the ability to establish trusted partnerships, internally and externally, success can fade very quickly. All Watches team has also had the advantage of being a family-run business with complete control over its destiny." said Mr Ng.
For more information, visit their website at https://allwatches.com.sg.