SocietyA Spring/Summer 2018 Lineup Feature: Printed Matters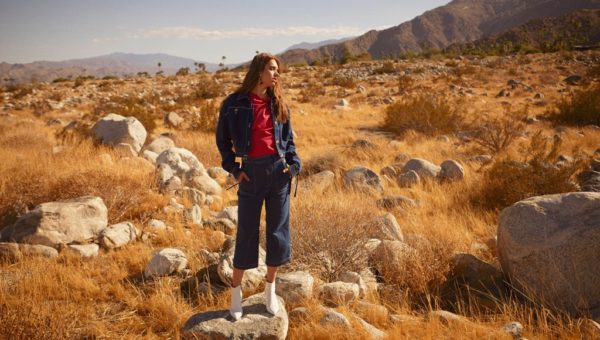 CONTENT: Henry Boen
When the day seemed a little bleak and the usual funny videos on Facebook can no longer put a smile on your face, perhaps you can try masking your sadness with a colour/print coordinated ensemble to shut those unhelpful "Why are you so quiet today?" statements up. You can opt for the elaborate colour-blocking prints for the maximum effect: She's wearing red and blue and green and yellows? She must be brimming with joy! Or if you're not a fan of overwhelming prints; those classic stripes and polka dots can really drive the attention and get you multiple compliments on a fitter body that "you-must-have-been-working-out-on", which will ultimately brighten up the day.
Whatever the case, prints are our fairy godmother in the fashion world. And, these brands are the preachers that materialised the magic to gift us the unorthodox blessings of prints in fashion.
PH5
When you hear the word knitwear, it's common for images like the unforgiving winter and heat packs to appear subconsciously. Or worse, the thought of frizzy woollen sweaters, heavy layers, and the resurrection of unflattering silhouettes and prints make it unnervingly cringe-y. Sure – it may be cosy, and style may not be as practical during the winter's wrath, but is it fair for knitwear to suffer such tacky impressions in the fashion realm? Not for PH5.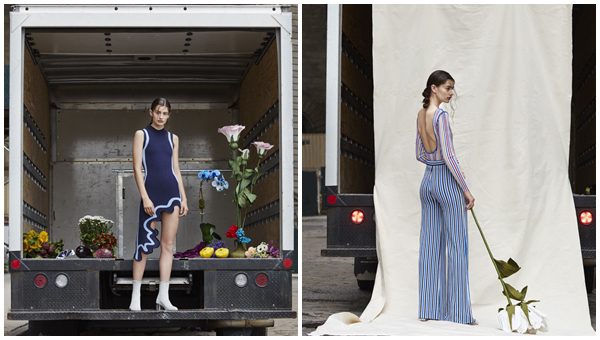 Going to the total opposite of the misunderstood qualities, New York based designers, Wei Lin and MiJia Zhang, centralises reinvented forms of knits in all of PH5's collection to combat the wronged stigma and show that knitwear can be fashionable and worn in every season. Their Spring/Summer 2018 collection, Artificial Flowers, saw no difference. Whimsical colours and finishes dissected different planes of the body; while sharp vertical lines played on an additional slimming effect on the already body-skimming silhouettes like the multi-coloured open back jumpsuit. The pieces also appeared unfittingly small at first, but the natural elasticity had shown its potential to compliment the body's curves flatteringly without much constriction or heaviness. The duo, drawn to Marc Quinn's series of hyperrealist paintings, placed an emphasis in this collection to construct corrupt beauties that peeks into the potential future. And if that is to reflect the intended tracks of PH5's knitwear fate, we can't help but to jump in on the bandwagon as well – literally.
VLEEDA
Learn it from the classic quote: "There's a pot of gold at the end of the rainbow". While we hold no intention to promote anything but positivity, what we're trying to point out is: sometimes, things just don't make sense from the start and in the midst of it all, the gruelling process may take a toll on everything about you. However, it is the process and your determination that will create something beautiful at the end of your journey. But don't take our words for that, we merely got inspired from Daeun Lee and her brand, Vleeda's Spring/Summer 2018 collection.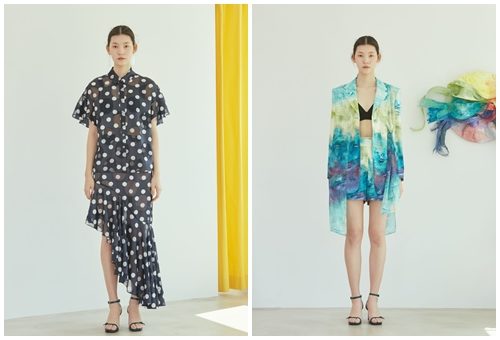 "Twisted Rainbow" reflects the complicated nature of the journey to one's ultimate aspiration. It's a celebration to Vleeda's women, including Lee herself, which is currently in pursuit towards their bright and beautiful dreams. The intention is brave, and reflects well in the collection's journey from neutral grey tones towards high chromatic colours. Washed-out prints stood out exceptionally, but the lacklustre of warmer tones from the rainbow palette made it look slightly too reserved and un-relatable towards the fiery passion it supposedly speaks of. The range's selection of softer and lighter fabrics along with the skilled draping techniques also added a mesmerizing motion of flamboyance to each ensemble. Just keep everything light and easy because nothing invites positivity more than a simple outlook on life. That – and a sheer, frilled, polka-dotted mermaid skirt. Simply adorable!
LIE
Lee Chung Chung entitled this collection Perfect Imperfection. It celebrates the flourishing of the modern-day woman who is full of energy and determination, and whose every flaw is an alluring charm. The LIE's women are also receptive of bolder hues; does not shy away from experimental silhouettes, and have a penchant for tiered finishes. These tiered options came in numerous styles ranging from an elegant white tiered pants; a jazzier asymmetrical pleated blue skirt and a neon-printed dress that added a cheekier trait to the lineup. We definitely gravitated towards the flirty tiered pants because it was such a simplistic-but-clever detailing to bring versatility into pants that will go from a classic day at work to a dance-y evening by the beach.
Lee's excess layering proves that it can captivate curious onlookers for a second look, but may have placed the inner pieces in an unfavourable spot. Underneath the eye-catching coats reveals subtle separates ranging from printed tops with flutter sleeves to sophisticated flounce blouses that could have been amazing standout pieces – if it were not flattened down by unneeded weight of a third piece. Don't get us wrong; we love the exquisite coats, but we do prefer seeing them separated in different hangers on a rack than onto each other and stealing the spotlight of other quieter pieces. It's a questionable case, but no doubt a collection that's worth a go at.
XINNATEX NEW YORK
Striped prints are a legend in fashion, and XINNATEX is an avid follower to that faith. It's a go-to haven for the brand – and much like the inspiration point of seeking a hiatus from the big city, the overall lineup was given a much laxer interpretation this time. The stripes stayed chic – as per expected from the amassed experiences over multiple seasons – and found in various directions; vertical, horizontal, or plainly experimental. A neutral beige stripe in both the sleeveless top and jacket; a cascading angled blue, white, maroon stripe on an A-lined skirt; a dress with black shoulder straps that carefully plays along the line to give a 3D-stripe printed effect against the white backdrop.
It was overtly simple, but the narrative makes perfect sense. It's a type of persuasion that makes women think, I can definitely wear this look for my up-and-coming holiday! Because let's face it, who will think that it's actually sensible to go against the relaxed nature of a get-away with an ensemble of the complete opposite – like a corporate dress? The collection was well-timed, relatable and plain honest – adding a plus point to women that just wants to shop without making too much of an aesthetical fuss.
Physical products of the stated brands can be found at SocietyA, Ngee Ann City, Singapore or browse online at www.society-a.com