Experiencing All Things Local At PARKROYAL Beach Road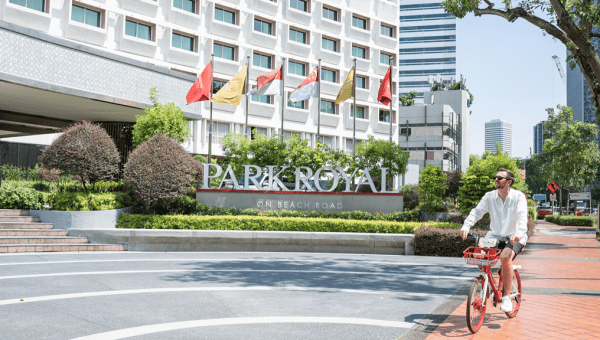 CONTENTt: Michelle Ng

Visiting a new precinct can be quite overwhelming for some, never mind a whole new country. There are so many fresh sights and new things to do, it can be hard to find somewhere to start. The PARKROYAL Hotels & Resorts has made experiencing a new place a breeze with the launch of 'All Things Local' their new range of stay-and-play packages across their properties in Asia, where guests can pick from curated experiences, tours and workshops to discover the local culture.


Launching the 'All Things Local' packages is PARKROYAL at Beach Road, where its location in Singapore's historic and culturally vibrant precinct Kampong Gelam is the perfect place to discover artisanal entrepreneurs. The All Things Local package includes a two day one night stay at PARKROYAL Beach Road and one activity of choice, curated from Culturally for two people. Pick from a ketupat/ bazhang leather crafting workshop where you can craft a small item inspired by two of Singapore's famous dishes or an intimate visit to the home of local kueh mould collector Jasmine Adams to hear more about the history of domestic kitchenware.


After the workshop, the streets of Haji Lane are filled with plenty of shops, local designer boutiques, and eclectic eateries to explore before heading back to wind down the day at Club 5, the bar on the ground level of PARKROYAL Beach Road. The luxe lounge bar has a signature cocktail menu inspired by the Kampong Gelam's history as a spice trading hotspot in the 1950s by recreating classic cocktails. The Merchant's Old Fashioned is a spiced rum infused with spices that used to be traded in the open air markets and burnt vanilla and orange for a sweet and smooth finish, while the foodies will love the Nasi Lema'garita, a cocktail inspired by the fan favourite local breakfast with coconut tequila, pandan, cucumber, citrus, and served with a side of ikan bilis and peanuts to snack on.


Ginger, the buffet restaurant on the first floor that caters for all-day dining with buffet breakfast, lunch, and dinners are a huge hit with both locals and tourist, and it'll be fully packed in the morning and evenings. The halal-certified buffet spread is filled with plenty of local delights, including their signature Singapore Laksa and Chicken Rice, as well as favourites like Roti Prata with Chicken Curry, Hokkien Mee, and Sambal Stingray. The Western section of the buffet are also inspired by Singapaorean flavours, with fusion dishes like Chicken Satay Pizza and Mutton Ribs "Kut Teh".

PARKROYAL on Beach Road's All Things Local Stay packages are priced from SS$380++, and are available to be booked from 6 October 2023 – 6 April 2024.
Select PARKROYAL hotels and resorts across Asia Pacific also offers hyper-localised experiences, including a private guided tour of a horse homestead and a craft beer tasting experience at PARKROYAL Melbourne Airport and a garden nature tour at PARKROYAL Penang Resort.