Reach Your Travel Destination with Luxe City Guides
Global destination experts LUXE City Guides has relaunched their destination portfolio. Catering to the latest travel tastes and needs, print and digital content is now innovatively paired together.
Covering 30 destinations, the new-look premium print guides include a complimentary 6-month subscription to their corresponding digital guides (retail price US$14.99).
Housed in the LUXE City Guides app, digital guides are constantly updated by resident curators on the ground to ensure that readers not only have the most accurate, relevant and timely destination information but are given personal suggestions that have been tried and tested by like-minded locals.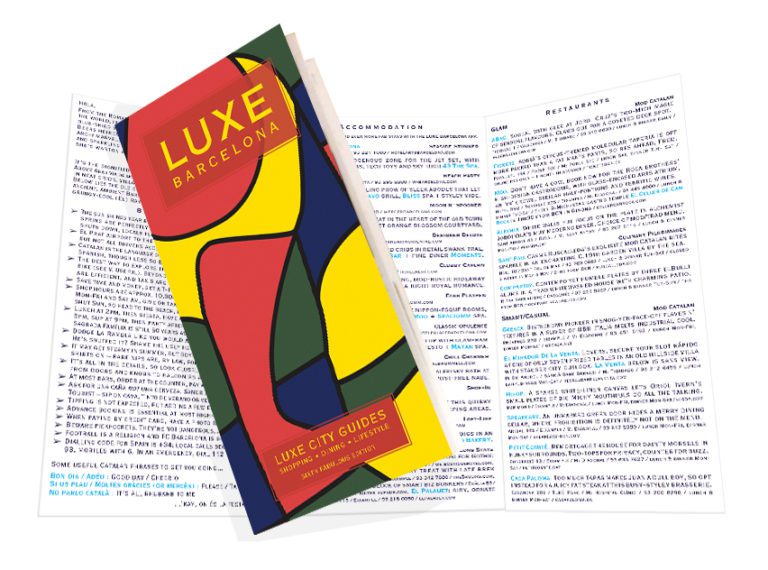 LUXE City Guides' resident curators are savvy, stylish, plugged-in individuals who deeply love and know the city in which they live, drawing intel from their personal networks to provide highly curated insider knowledge.
Digital guides also include a range of useful features, such as 100% offline content and maps, easy-to-navigate and customisable itineraries, plus weather information, a currency converter and other handy extras.
Redeeming the offer is simple, with instructions clearly outlined on the last page of each print guide. Once claimed, users can easily access their digital guides from any device using their profile login.
In addition to the complimentary digital guide, all print guides features a bold new front cover design, inspired by motifs from the respective destination. The colourway of covers is now changed to signify each new edition. Each guide remains pocket-sized, succinct and smart, making them easy to carry or use alongside the digital version.
Keeping the iconic opinionated style and accordion format, the new premium LUXE City Guides boast a refreshed layout for improved legibility, while new content features highlight content to specific interests.
The new premium LUXE City Guides are now available globally.
For more information please visit www.luxecityguides.com