42 Year-Old Founder Bak Kut Teh, in Danger of Closing in Next 2 Months!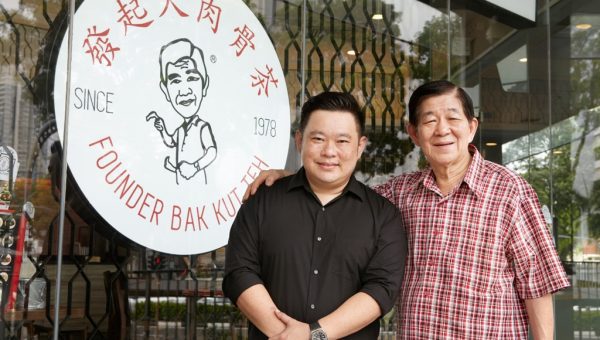 Local homegrown brand Founder Bak Kut Teh is in danger of closing if business doesn't pick up in the next 2 months.

Nigel Chua, the second-generation owner of the restaurant in his social media post made a public appeal to save the 42 year-old brand and mentioned that these few months are the most tiring, trying and difficult and made the plea to the public to save the brand, the jobs of its employees and the heritage.

Mr. Chua further revealed, for the last 5 months, sales have dropped tremendously by over 85%.

"We heaved sighs of relief when Phase 2 was announced and dine-in, finally permitted. My dad was elated, grinning from ear to ear, and gleefully headed down to the restaurant in the wee hours to prepare the aromatic Bak Kut Teh broth himself. We were hopeful that the situation would turn for the better. But we were wrong. Even now, we continue to walk into our empty restaurants with no diners in sight.

We are reluctant to give up but we are struggling. The decision to write this letter is a heavy one. I am appealing to everyone for your support so that Founder Bak Kut Teh can continue to serve you and future generations for many more 42 years to come. We do not wish to close our doors but we desperately need your help." Added Mr. Chua

Making their last attempt to save the brand, Founder Bak Kut Teh is offering 30% off curated family set menus from 17 July till 17 August at their Hotel Boss, Bugis and Downtown East outlets.


Founder Bak Kut The Outlets:

Founder Bak Kut Teh @ Hotel Boss
#01-09, 500 Jalan Sultan, Singapore 199020
Tel: 6816 2582
Operating Hours: 9am – 10pm daily

Founder Bak Kut Teh @ Bugis
530 North Bridge Rd, #01-01, Singapore 188747
Tel: 6255 3889
Operating Hours: 9am – 10pm daily

Founder Bak Kut Teh @ Downtown East
Market Square @ Downtown East, E!Avenue, #01-310, 1 Pasir Ris Close‬‬‬, Singapore 519599
Tel: 6344 2588
Operating Hours: 10am – 10pm daily