Ah Mah Homemade Cake Launches National Day Special Ondeh Ondeh Cake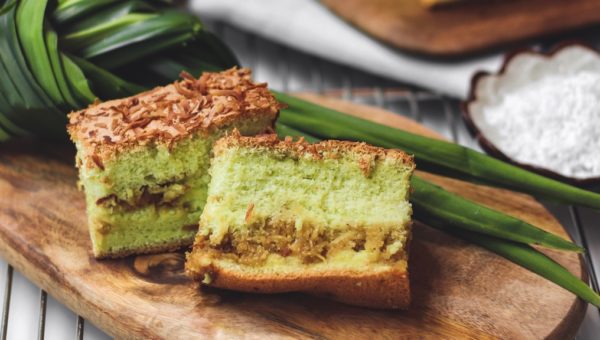 The ever popular Ah Mah Homemade Cake is launching its National Day Special, Ondeh Ondeh Cake for the entire month of August across all outlets! The new flavour was created after overwhelming requests from customers – a chosen by the people, for the people national day flavour!
Ondeh Ondeh is a traditional snack which most Singaporeans grew up with, comprising a perfect blend of delicious flavours of pandan, coconut and gula Melaka. Ah Mah Homemade Cake's brand new indulgent Ondeh Ondeh cake will give you the taste of this traditional goodness in a cake form!
The Pandan base of the cake gets its aromatic flavour from freshly squeezed pandan leaves. Every bite would be accompanied by thick and sweet gula melaka, and a fresh luscious coconut layer in the middle of the moist castella cake, then topped off with fragrant desiccated coconut. All Ah Mah Homemade Cakes are made with the freshest ingredients with no preservatives or artificial flavouring.
The special Ondeh Ondeh cake would also come with its own specialty box specially designed by local artist Lee Kow Fong, featuring a drawing of old Singapore streets, bringing back nostalgic memories whilst eating the traditional castella cake. Ah Mah Homemade Cake is well-loved by people from all walks of life, as depicted in the art piece with kids and adults alike enjoying and savouring the cake.
The author, Lee Kow Feng aka Ah Guo, is a local picture book author and a columnist. Lee Kow Fong's drawings have been featured in popular children's books, like the BuBu series, Secret Garden of Happiness and Fei Fei's Starry Sky. Lee has been a commissioned artist for several local Chinese and English language picture books, having a received an MA in Children's Book Illustration from Cambridge School of Art in 2011.
Ah Mah Homemade Cake's National Day flavour Ondeh Ondeh ($11) is available at all outlets from 1 to 31 August 2018.