Anantara Siam Bangkok Hosts the 17th World Gourmet Festival
Nine invited chefs from the World's 50 Best Restaurants, including a total of nine Michelin stars will gather at Anantara Siam Bangkok from 19-25 September 2016 as the property again hosts the annual World Gourmet Festival. Now in its 17th edition, the hotel has introduced two more luxuries to the Festival, A Champagne Journey with six prestigious houses takes over Bangkok's most iconic lobby lounge and a five-course French food pairing with the quintessential luxury perfumer Lampe Berger Paris entice guests to the year's most exclusive event in Bangkok.
Champagne Journey at the Lobby Lounge 19 – 25 September 2016, 11 am – 11 pm
A first of its kind in the city, Billecart-Salmon, Laurent Perrier, Taittinger, Montaudon, Moët & Chandon and Philipponnat congregate in one place to offer guests a Champagne Journey. Guests can visit the Lobby Lounge and take part in the journey through either a silver or gold package.
A passport is provided to guests on the Champagne Journey, whereby collecting stamps for each house sampled. Those looking to dabble in bubbles can buy the silver package. Included are three glasses which can be taken at any time the Journey is open, and gives the guest the option to choose their preferred trio from the Journey's selection. Discerning wine aficionados can take the Gold package, which includes one glass from all six houses, a Flammkuchen (German flatbred) and take-away Teuscher chocolates. Again, freedom reigns and guests can imbibe at their leisure throughout the Festival. Those ready to continue the celebration will enjoy heavily discounted prices on additional glasses, bottles and magnums.
The passports are THB 1,900 and THB 2,900 for silver and gold packages respectively. Prices are subject to 10% government tax and 7% hotel service charge.
Lampe Berger Paris Fragrance Discovery, Saturday 24 September 2016, 3 pm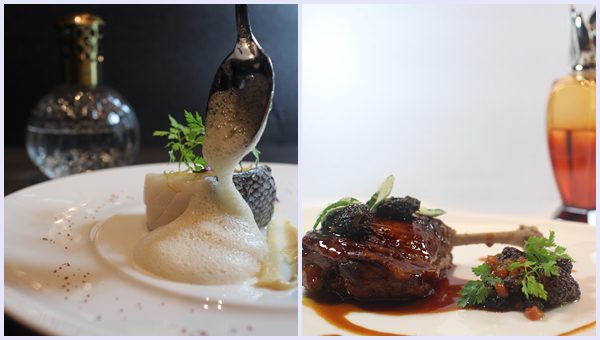 Anantara Siam Bangkok's Executive Chef Nicolas Schneller has crafted a menu worthy only of a pairing with acclaimed fragrance producer Lampe Berger Paris. It is said that our sense of smell is most closely associated to creating and recalling memories. On Saturday 24 September a limited audience will be treated to a sensory journey of five courses paired with wine and seamlessly matched with some of Lamp Berger's 52 home fragrances.
The perfumer carries 117 years of history and innovation, many of which are associated with the biggest names in luxury items. Cristal de Baccarat, porcelain de Limoges, and Jean-Baptiste Sibertin Blanc have all designed diffusers for Berger, which Picasso once called, "The smartest aroma." It now links up with Asia's most iconic gourmet festival. The product is a perfect combination of classic and contemporary styles, coupled with variety of materials, a finest selection of excellent quality materials. Lampe Berger Paris enjoys a truly international reputation around the world.
Lampe Berger Paris Fragrance Discovery is priced at THB 1,200 per person, including food and wine. Prices are subject to 10% government tax and 7% hotel service charge.
Tickets and passports are already on sale and can be bought directly at the hotel or through WorldGourmetFestivalAsia.com.