Barbary Coast: A Multi-Level Concept Bar that Oozes Charm with its Contrasting Decoration and Fancy Cocktails
CONTENT: Yiew Kai Jie
Taking up the space of three historic shophouses on North Canal Street lies the dual concept Barbary Coast bar, where a rustic bar named Deadfall takes centre stage on the first floor while a fanciful champagne-cocktail enclave named the Barbary Coast Ballroom lies at the heart on the second floor.
Taking inspiration from the actual district in mid-1800 San Francisco, the actual Barbary Coast was a fast developing town filled with bars, dance halls, concert saloons and variety shows due to a rapid influx of miners during the 1849 gold rush. As such, Deadfall was inspired by the bars of the same name during that era that was meant to be a working man's watering hole that involved an improvised bar filled with a myriad of spirits in order to soothe a working man's aching muscles and revitalise the soul.
The bar is furnished with a collection of tools and décor which were once a part of daily life in the area – from old Peranakan tiles, the bar tables are made of used wine boxes to locally sourced Kopitiam bar chairs. The walls have been stripped back to showcase its original antique wooden beams, brick walls and concrete floors that add onto the raw, rustic ambience and pays homage to the historic building which sits on one of Singapore's oldest estates.
While the bar has come a long way from what an original deadfall bar would have looked like and served to its customers, the modern interpretation stays true to being an affordable watering hole for the masses to come and unwind after a hard day's work. Stressing the need to use quality ingredients in their drinks yet stay affordable and accessible to the local populace, Deadfall features five different affordable, creative cocktails based on colour (S$14++ each) alongside a curated selection of ice-cold craft beer from Hong Kong (S$6) and wine (S$12++ per glass).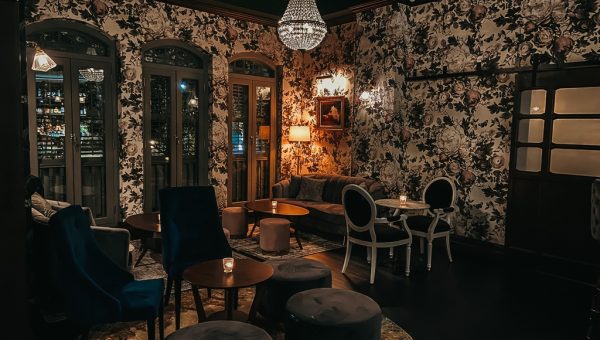 The drinks menu is accompanied by a selection of delicious and hearty dishes which showcases a blend of cultures and ingredients, making use of what's available in the local market.
An obvious contrast to the simple décor and "anything goes" ambiance at Deadfall, the second floor Barbary Coast Ballroom showcases lush, luxurious interiors – with high quality yet approachable-priced cocktails paired with the same warm hospitality given to guests downstairs.
Unlike anything that can be found in the Boat Quay area, Barbary Coast Ballroom has been filled with beautifully designed interiors that are modern yet pays homage to the old shophouse design by blending the contemporary design that blends effortlessly with the nostalgic physical space of the shophouse. Everything was designed with a purpose, from the bar counters to the seats to the fixtures of the parlour-style layout, the venue naturally invites guests to explore the bar to discover hidden secrets in each room.
The bar focuses on communal seating with comfy couches, lounges and booths that allows for Singapore's diverse community to settle in and enjoy breathtaking drinks in a cosy environment- a place where everyone feels right as rain. The most iconic thing about the ballroom are the two VIP booths that are adorned with a button that customers can push to have a bottle of bubbly (S$100 per bottle of Billecart champagne) delivered to their table.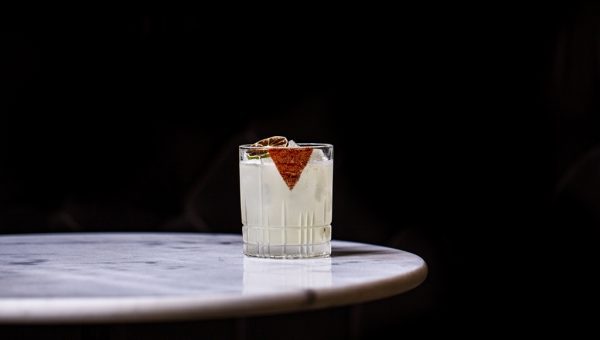 Key highlights from the cocktail menu include the sweet and easy drinking Tea with Raspberries and Cream (S$21++) with Beefeater and Botanist gin, Red Raspberry leaf cream, Chaste Berry and Raspberry that will prove to be a delicious yet dangerous cocktail to sip on. For customers who prefer a more classic cocktail, Passepartout (S$24++) is the bar's rendition of a classic martini. The Low High Brow (S$22++) promises a strong and savoury kick with its champagne and rye combination that will leave customers fulfilled with a skip in their step!
Once again contrasting the casual comfort food available at Deadfall, Barbary Coast Ballroom offers high-end noshes such as Cheese & Charcuterie boards (S$50++ for Petite, S$145++ for La Grand Dame) and Oysters Rockefeller (S$18++ for three) baked with furikake, dashi, kombu butter, togarashi and spring onion.
Barbary Coast is located at 16 North Canal Road, Singapore 048828.
For reservations, please email: info@barbarycoastsg.com.