Cask and Bangers: An Old School British pub grub nestled in the heart of Clarke Quay
CONTENT: Yiew Kai Jie
Adding on to the cosmopolitan F&B scene in Singapore's trendiest nightspot, Cask and Bangers is throwing its hat into the ring to add onto the zest and appease beer aficionados with it's vast amounts of craft beer and pub grub!
Emitting old-school British pub vibes, Cask and Bangers is fully fitted with a warm and modern contemporary interior with brick walls, comfy diner seats and a superb sound system- the only thing that's missing is a live telecast of a football show!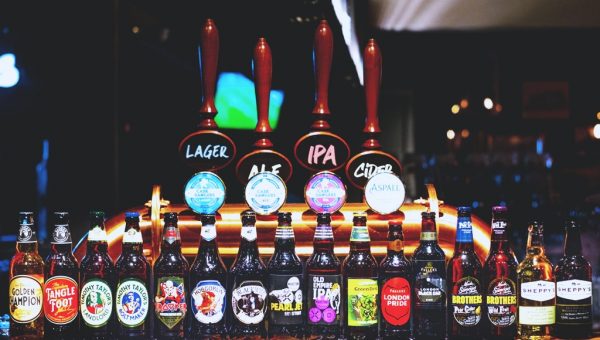 The gastropub combines an extensive range of drinks with its five-man resident band- Energy that plays live pop rock music from the 80's to the 90's with a selection of good food. Led by veteran performer and former Singapore Idol Judge Douglas Oliveiro, other veterans of Singapore's music scene will join him to play a repertoire of Adult Contemporary songs from popular bands of the 80's to the 90's including The Police, Coldplay, Queen and U2, in a mass throwback to the good old days. They will also cover current hit songs from different genres including pop, rock, soul and alternative.
The large selection of drinks includes a specially-curated collection of 'Strictly British Only' craft beers, ciders, gin, and even beer cocktails! Diners can also choose from other beverages such as IPA, lager beers and many more.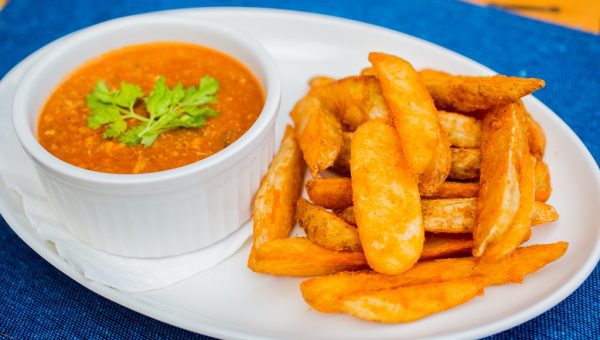 A gastropub experience is never complete without some hearty servings of delicious grub! Their signature dishes include an authentic Chilli Crab Dip ($16) that's perfect for sharing with friends or family! Containing bits of crab in it, the dip can be ordered with a side of mantous or potato wedges. Regardless of either choice, do not be shy- be generous in dipping the golden nuggets into the dip as there is plenty for everyone to go around!
For the health nuts who are looking for a cheat day but abstain themselves from having a pint due to the empty calories, the Haystack Salad ($15) is a literal cheat day salad that is filled to the brim with chicken tenders to go along with the nicely marinated greens.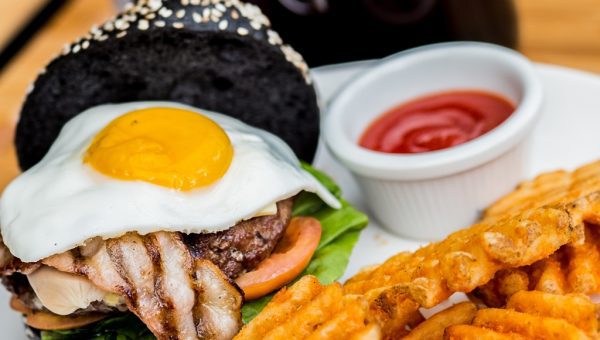 If diners are looking for more hearty British-inspired fare, their English Burger ($32), a quintessential beef burger with classic english breakfast ingredients like sausages, bacon, fried egg, cheddar cheese, tomatoes and onions is something to look forward to. Other notable mainstays on the menu include their signature Guinness Burger ($29) and Little Piggy Pizza ($24), a handmade salami ham tomato base pizza that is perfect for sharing with the rest of the group.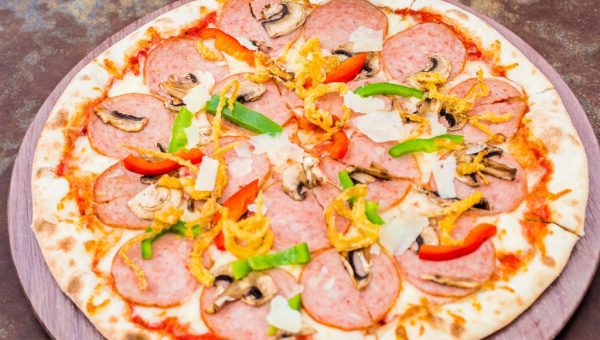 The menu also offers a spread of British-Indian food, which has been part of the English culinary culture for decades. The menu includes some indian classics such as Chicken Tikka ($18) and Dal Fry ($18), a hearty legume stew that is an absolute must order dish on the menu- especially on the rare occasions when it's cold outside or if one needs some food to soak up the alcohol after a night of heavy drinking. (Or if one is too wasted to even chew on something.)
Their best indian dish on the menu has got to be their Lamb Biryani ($28), where the curry is chocked full of herbs and spices that gives flavour to the lamb. Despite the lamb having a strong gamey taste, there is nothing to complain about, the curry and rice helps to compliment the lamb that ultimately produces a fantastic flavour explosion in the mouth.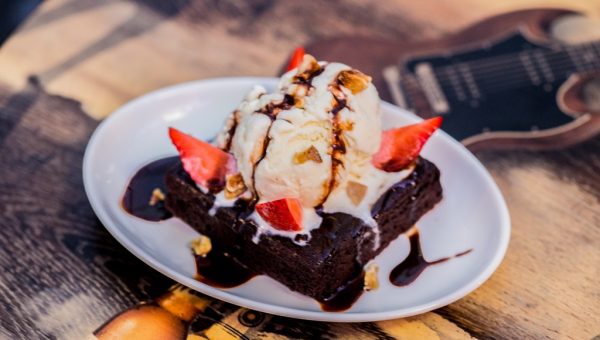 End off the meal on a sweet note, with either a scoop of Ben and Jerry's Ice Cream ($6) or their specialty dessert- Ooey Gooey Brownie ($16) that consists of a scoop of vanilla ice cream and hot fudge piled onto a freshly baked brownie.
Cask and Bangers is located at 3B River Valley Road, Singapore 179021
Cask and Bangers is open daily: 5pm-2am Sun to Tue, 5pm-3am Wed to Fri and 5pm-4am Sat & Eve
For reservations or more information, please call: +65 6259 3918 or visit: https://www.caskandbangers.com.