Catalunya Introduces Nine New Cocktails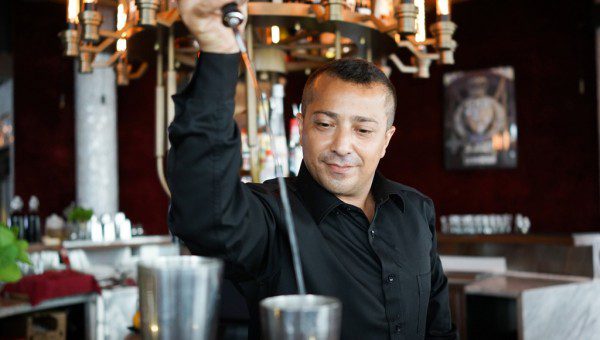 Catalunya Singapore introduces nine new cocktails created by recently joined Bar Manager, Miguel Espinosa.
Miguel joins Catalunya as Bar Manager with a decade of bar management experience across Europe, Argentine Republic, Spain and the United States. Known to integrate techniques from the elBulli kitchen and mentor mixologist Javier Caballero, Miguel has adapted the science of culinary techniques into his creations like his twist to the classic Bloody Mary cocktail that he has named Bloody Rosemary. His twist starts with a sous-vide of green pepper and basil in vodka. Tomatoes are then grilled and puréed with dried chilli, cucumber and chipotle mix before adding to the mixture. Finally, rosemary is smoked into the vodka for an added edge to Miguel's all time signature, creating a full-bodied intensely flavourful drink.
Similarly, Triple Deck adopts various techniques before it is shaken behind the bar. The first step to creating the body of this sour cocktail is a sous-vide of rum with cinnamon at no more than 50 degrees celsius. After a night of the sous-vide process, the cinnamon infused rum is shaken with homemade grapefruit cordial before it is topped off with an extra dimension to the concoction. We say the best way to drink this is to sip the foam then the body of the drink before immersing yourself into this specialty
Experience an interesting twist to a good ol' classic with the Banana Rum Fashioned. This classic is a sous-vide of rum with dehydrated banana stirred well in muscovado sugar, a secret mix of bitters and dark rum.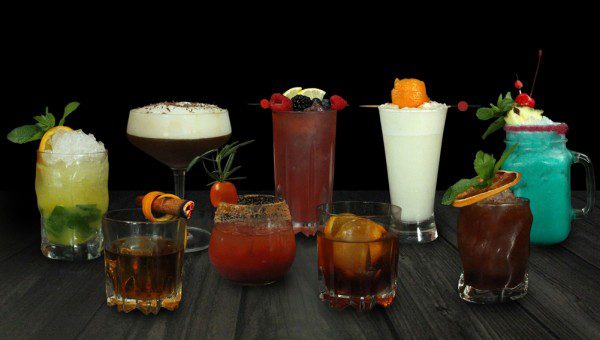 The Aged Negroni is no stranger to cocktail bars around the world. This special addition to Catalunya Bar is an original recipe of Bombay Sapphire gin, Campari liqueur and vermouth rosso aged in white oak barrels for a minimum of one month before it is aerated for two weeks. For those who love their Negroni woody with a hint of orange citrus, the Aged Negroni fits to a T.
Another trick up Miguel's sleeve is Hawaiian Tropics a mix of homemade banana rum, Look forward to an extra treat with a chunk of fresh pineapple to round up the pleasant looking turquoise cocktail.
Relish that sugar craving with Botanical Gin Fizz, as Miguel would say. This twist on classic Ramos Gin Fizz requires 12 whole minutes of vigorous shaking to achieve its rich and full flavoured profile.
Fans of long drinks look no further. Level up your cocktail experience with whiskey-based Breakfast Julep. Nothing like your orange juice at breakfast, Likewise, sake-based Japanese Spring Punch is comparatively concocted with Maraschino liqueur, red fruit purée, yuzu juice and ginger beer topped with a variety of fresh berries
Lastly, get the party started with Miguel's second signature, The Dark Side. Inspired from Argentina where he used to reside, The Dark Side is a good mix of Jägermeister liqueur, Campari liqueur and grapefruit juice topped with cava.
So immerse yourself in cocktails, tapas and music where you will experience the party culture of Spain only at Catalunya.
Catalunya is located at The Fullerton Pavilion, 82 Collyer Quay, Singapore 049327. For dining reservations, please contact Catalunya at +65 6534 0886 or email reservation@catalunya.sg.