CÉ LA VI's Sky High Brunch returns this Saturday for it's First Edition of 2019!
This Saturday, 16 February 2019, CÉ LA VI's iconic Sky High Brunch will be making its return. Set against the backdrop of the stunning Singapore skyline, CÉ LA VI presents the ultimate weekend party with a four-hour free flow of Veuve Cliquot Champagne.
Sip on a selection of premium pours and refreshing cocktails such as Pimm's Summer Cup, Aperol Spritz, Belvedere Caipiroska and Berry Bellini while swaying to the distinctive beats and rhythms spun by resident DJs. The rooftop party isn't complete without an extensive array of contemporary Asian creations from seven dedicated stations, created by Executive Chef Joey Sergentakis.
Indulge in a fresh selection of Oysters, Prawns and Mussels at The Raw Bar, while highlights from the Asian Tapas section include the Salmon Taco, Spiced Bell Pepper Muhammara Dip with toasted pita bread and BBQ Duck Bao.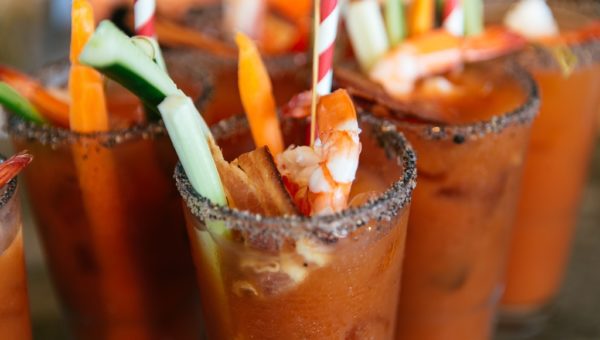 Unearth flavoursome and nourishing dishes at the Grill Station such as tender Wagyu Beef Sliders, Crispy Chicken Sliders served with chili aioli, lettuce and mayo. Over at the Hot Station, discover innovative dishes such as Young Jackfruit Curry, Duck Betutu and Crispy Pork Belly. Those with a sweet tooth will delight in mouth-watering desserts such as the Vietnamese Coffee Lolly, Pecan Caramel Tart, Jackfruit Pavlova and Green Tea Matcha Choux. The creative Dim Sum Chocolate Cake at the Live Station will leave your taste buds singing.
Revel in vibrant tropical beats spun by CÉ LA VI's talented DJs, elevating the atmosphere with captivating grooves and the freshest sounds. The perfect social affair for the weekend – relish in a never-ending parade of delightful bites, refreshing libations, infectious beats while soaking in the breath-taking view of Singapore. The iconic rooftop daytime party will take place this Saturday, 16 February 2019, from 12.00 noon to 4.00 pm.
Tickets are now available at https://ticketing.igo.events/e/353/sky-high-brunch-priority?ref=M
Ticket are priced at: Pre-sale $178 and at the door $188. Inclusive of: 4-hour free flow of Veuve Clicquot Champagne, cocktails, premium pour and buffet spread