Club Meatballs Gets Comfortable with a Revamped Menu and a Millennial Chef from New York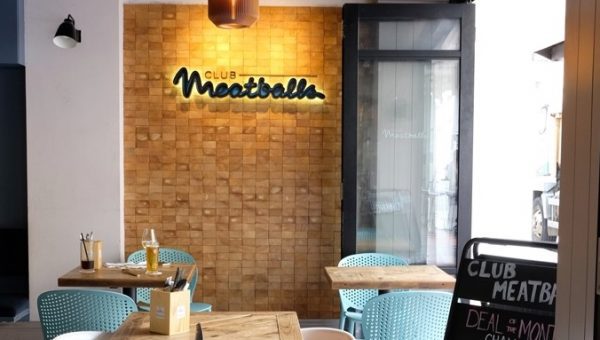 CONTENT: Yiew Kai Jie
Club Meatballs, an all-in-one restaurant, café, bar, wine cellar and co-working space located at the heart of the CBD district has announced bringing on board a new chef and a revamped menu featuring modern and delightful permutations of a humble comfort food- the meatball. The all new menu, designed by millennial chef La Mei Mei from New York, heralds in a new chapter at this three-year old restaurant.
A Juicy Background
Born and raised in the east coast of New York City, Chef Mei had Vietnamese and Malaysian descent in her blood and grew up helping out at her parent's Japanese restaurant and in various cafés in New Jersey. After realizing that being in the kitchen is her calling, she enrolled and graduated from The Institute of Culinary Education (NYC) in 2013 and consequently joined chef David Bouley at his famed 12-seater kaiseki Brushstroke on Hudson Street. Armed with ten years of professional F&B experience and a feature in the Epoch Times (NYC), Chef Mei moved to Singapore a year ago, lured by her dream of working in Asia. Her specialty lies in Pan-Asian cuisine and she hopes to serve "food that makes people happy".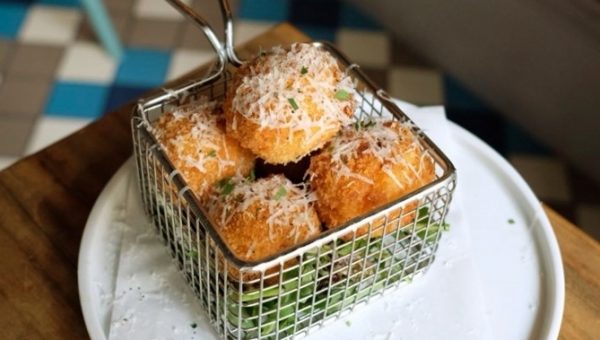 Meatballs of Fury
Meatball heaven is right here in the heart of the CBD as Club Meatballs aims to show the spotlight on baked meatball dishes that are inspired by different cultures and cuisines but with a modern twist.
Highlights of their menu include Mac and Cheese Balls ($12), which includes heartwarming mac and cheese inside a crusty breadcrumb exterior that is topped off with- you guessed it, even more cheese! While the dish lived up to its name with its impressive stringy cheesy interior, I was expecting more from this dish, such as the cheese to be even more stretchy and for cheese to explode and pour out once the ball was cut into half. and it was slightly dry at least for me.
The Club Meatball Pizza ($22) is a thin crust pizza that is chock full of meaty ingredients such as beef meatballs, salami and bacon. The various proteins on the pizza come together to work in harmony and the flavour of the beef is extremely fragrant and strong. A perfect dish to share amongst friends and a great accompaint for any drinks, this is a definite must order on the menu!
A trip to Club Meatballs is not complete without The Baller Platter ($25-$35) which comes with a choice of Club Meatball's signature flavoured balls – classic beef, ginger pork, garlic thyme chicken, cumin spiced lamb, panko crusted fish, tofu and mushroom; served on a bed of creamy mashed potatoes and topped with a selection of sauces of your choice – tomato, garlic aioli, mushroom, red wine onion gravy or pesto. Don't shun this dish aside for its simplicity as this dish is great for sharing and is a delicious accompaniment with drinks. Note that the flavour of this dish will depend on the type of meatball and sauce that goes along with it, so do choose wisely!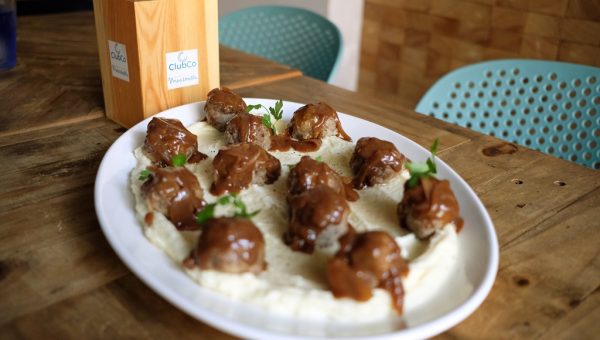 Staple Comforts
Besides the meatball staples, the extended bar bites menu and main dishes feature quintessential comfort food such as Cup of Chili ($10), CMB Spaghetti And Meatballs ($15) and panko breaded Chicken Schnitzel ($22). Their Beer Braised Short Ribs slow-cooked in San Miguel dark lager ($28) is another must order dish on the menu, due to its very flavorful sweet sauce that is generously and liberally poured onto the short ribs and mash. The ribs themselves are extremely tender and easily melt in the mouth after a few bites and the mash provides a mild balance just in case the sauce is a little too salty for some diners.
The pièce de résistance at Club Meatballs has to be their to-die-for Shepherd's Pie ($18) that is currently the most popular item on the menu- and with good reason! The pie contains generous and extremely well-seasoned portions of lamb underneath its soft crust. However, do watch out as it is served piping hot- straight out from the oven and you could accidentally burn your tongue if you are not careful! The taste of the pie is extremely comforting and will leave a non-gamey rich aftertaste in the mouth. Trust me when I say once you have this dish, everything else will pale in comparison!
Should you be around the CBD area in the morning, Club Meatball's breakfast menu presents a good mix of healthy options such as avocado and fruit toast. But for those looking for a heartier breakfast, the meatball Shakshuka ($17.50) with meatballs, runny eggs and feta cheese is a real crowd pleaser.
Cocktail Hour at Club Meatballs
Apart from the grub, Club Meatballs has great drink deals that are hard to beat and a mainstay at Club Meatballs. The wine cellar at Club Meatballs is an intimate space perfect for cozy catch ups or small corporate meetings. With bottles of wine from wall to wall ranging from $29 – $259, there is a wine to suit every occasion. On Wednesday for ladies night, ladies can enjoy a refreshing one-for-one Aperol Spritz ($15). Additionally, ladies in groups of four will be able to enjoy a complimentary bottle of champagne to help kickstart their evening.
Throughout the week, jugs of Pimms and Aperol Spritz cocktails ($45) are perfect especially for a slow Sunday brunch tipple. Happy Hour on weekdays are from noon to 2pm and 4 to 8pm and Friday all night from 4pm. Bottled beers start from $9++ and buckets from $40++.
Club Meatballs is a location that is perfect for any occasion, regardless if you are celebrating a birthday, catching up with a friend or holding a business meeting with a client. There is no better way to seal a deal by talking business over sharing a mouth-watering Shepard's Pie and concluding it over a bottle of wine in the wine cellar!
Club Meatballs is located at 20 Cross Street, #01-05/06 China Court Singapore 048422.
Club Meatballs is daily on Mondays to Fridays from 8am to midnight and weekends from 10am to 10pm.
For more information or reservations, please visit www.clubmeatballs.com or call:+65 6222 8660.