DFS Hosts Sixth Edition of the Prestigious Masters of Wines and Spirits in Singapore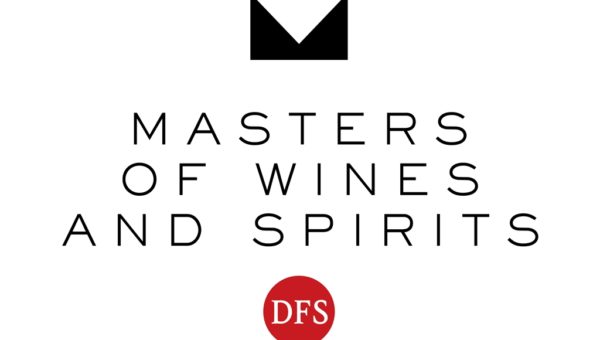 DFS Group (DFS), the world's leading luxury travel retailer, in partnership with Changi Airport Group, hosted it's sixth annual Masters of Wines and Spirits in Singapore.
More than 60 of the finest Cognacs, wines and whiskies from over 50 legendary houses were unveiled during the private event, which was held at selected shophouse venues along Singapore's historic Tras Street on Saturday, March 25, 2017.
VIP guests were given the first glimpse of the collection and were given the opportunity to interact with brand ambassadors while delving into the creation of each bottle in a master class format which took them around the world in a virtual experience.
Masters of Wines and Spirits showcases DFS' global travel retail leadership, innovation and unique ability to assemble bespoke collections of wines, spirits and their leading producers, as well as the expertise of its own in-house specialists and is also the most celebrated event of it's kind in the industry.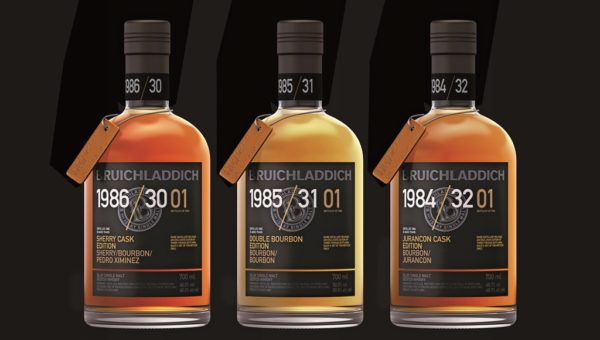 "We are thrilled to return to Singapore for our sixth Masters of Wines and Spirits and deliver another exceptional collection of the world's finest and rarest wines and spirits," said Philippe Schaus, DFS Chairman and Chief Executive Officer. "This year's exclusive collection has been globally sourced and carefully curated by our expert merchants at DFS to inspire and excite both novice and seasoned collectors. At the core of this portfolio lies an unwavering passion for the intricate composition of a bottle and for the unforgettable moments each offering is sure to create."
Master Class Events 
The Masters of Wines and Spirits event featured four exceptional master classes which inspired and enriched the experience of the guests. In honor of his 50th year in the whisky industry, Richard Paterson, Master Blender of The Dalmore hosted a bespoke tasting showcasing The Dalmore's rich heritage and artistry. Frederic Dezauzier, Global Brand Ambassador of CAMUS, introduced guests to the smallest and rarest cru in the Cognac region: Borderies, providing a unique tasting experience featuring a selection of CAMUS Borderies Single-Cru Cognacs, including a Borderies Vintage and an exclusive Borderies blend that has never been released. Thibault Pontallier, Château Margaux Asia Ambassador, conducted a vertical tasting across decades of Château Margaux, including the 1990 vintage of Château Margaux.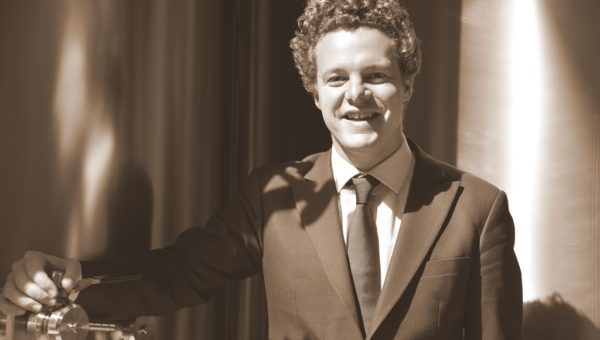 The fourth Master Class was a Whisky Panel by The Whiskey House, entitled Innovations of Today Shaping the Heritage of Tomorrow. The theme of heritage in the world of whiskies were discussed with Brian Kinsman, Malt Master at Glenfiddich, David Charles Stewart, Malt Master at The Balvenie, Mike Miyamoto, Global Brand Ambassador for Hibiki, and Brendan McCarron, Head of Maturing Whisky Stocks at Glenmorangie and was moderated by DFS' own Director of Spirits, Frederik Vanden Bulcke.
The Collection
Twenty-seven Cognacs and whiskies include the LOUIS XIII Le Mathusalem, which showcases the world's first 6L crystal decanter for cognac, CAMUS Rarissimes 65 YO, an exclusive blend for DFS that is composed from the finest eaux-de-vie, Martell Grand Champagne 1920, a very rare first time release since The House of Martell was founded in 1715.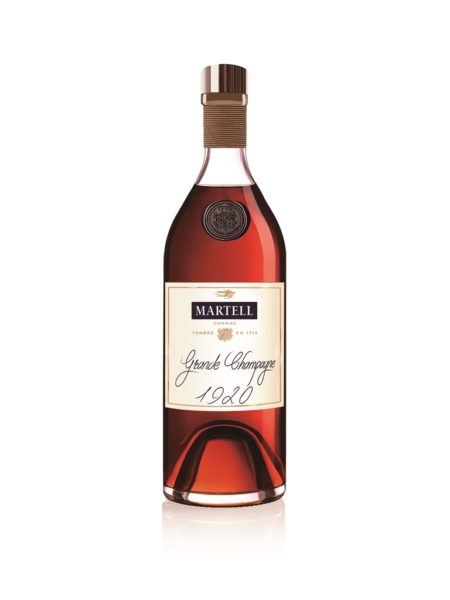 Making its official debut outside Japan for the first time is the Hibiki 35 YO Arita-Yako and Kutani-Yaki limited editions, a blend of carefully selected malt whiskies aged from 35 to 54 years, and grain whiskies aged over 35 years. From the world of Scotch Single Malts, the Bruichladdich Special Release showcases some of the brand's oldest and finest whiskies, Glenfiddich Rare Collection 1972, a sublime and precious 44-year old malt (hand-picked for DFS' Masters of Wines and Spirits), Glenmorangie Pride 1974, Glenmorangie's rarest, oldest and deepest whisky, carefully selected from the oldest whisky stocks, The Dalmore 50 YO, a commemorative bottling uniquely finished in Champagne casks, and The Macallan Fine & Rare Treasury Collection, a rare collection of 30 vintages in a bespoke cabinet created exclusively for DFS.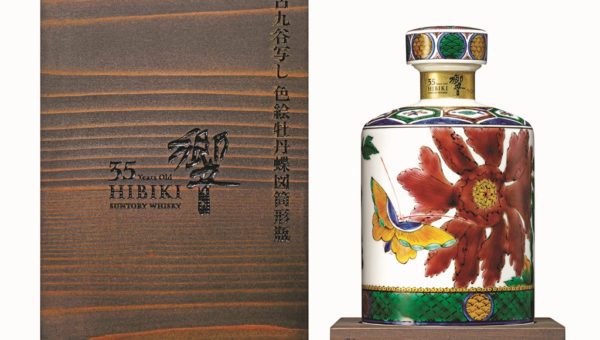 Over 25 prestige wines and Champagnes were showcased in this year's collection. Amongst them are outstanding bottles from the Champagne and Bordeaux region such as the Pyramid of Château Margaux 1990 Vintage, a collection of four bottles from the year's vintage earning the coveted 100 points score from Robert Parker. Recently released from the Château cellar in 2016, the Château Lafite Rothschild 1982 Vintage Imperiale is a unique wine offering with an extraordinary nose of caramelized herbs, smoke and cedar, available in a 6L format. Château Mouton Rothschild 18 Vintages includes extraordinary vintages from 1994 to 2012. Only three series were produced exclusively for Masters of Wines and Spirits, and they are specially packed in individual one bottle cases. Dom Pérignon Malle P2 offers the full history of the Sécond Plénitude of Dom Pérignon – the ultimate collection of the ultimate Champagne. With two bottles from each of the 10 vintages, the buyer will also receive an invitation to a private tour of Hautvillers in Champagne, where Maison Dom Pérignon is located.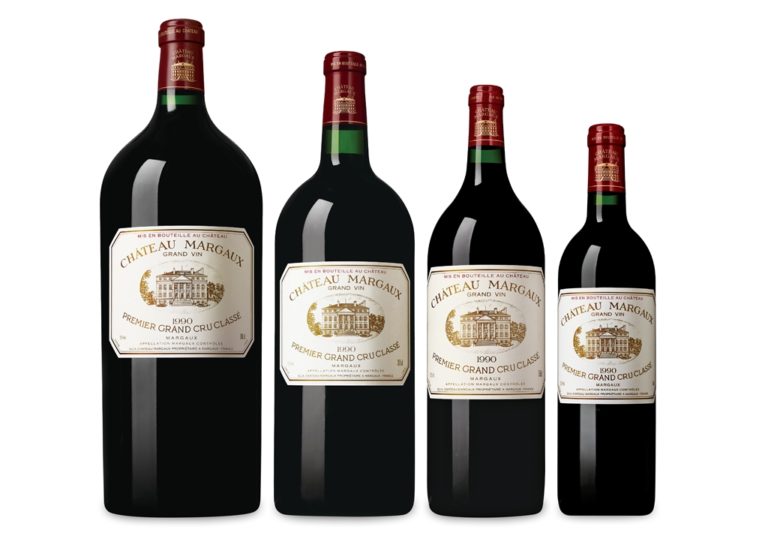 Available for the first time for sale by a retailer, Masi 5 Vintages of Amarone Costasera is a presentation case of five vintages of Costasera Amarone Classico, Masi's flagship wine, along with a beautifully designed timepiece made with 100-year old wood once used for maturing Costasera wine. Penfolds 2012 Bin 707 Cabernet Sauvignon Imperial brings an opportunity for oenophiles and aviation enthusiasts to own 10 limited edition bottles released to commemorate Boeing's 100th year.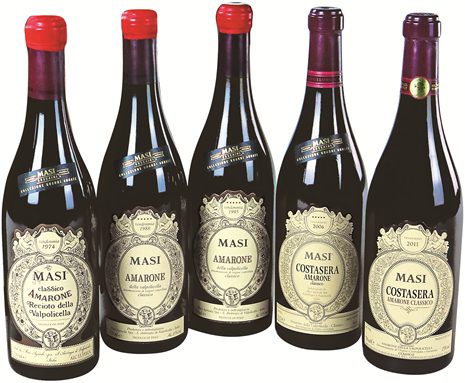 "The collection captures the heritage and craftsmanship of our selected brands, and is a true reflection of DFS' long-standing relationships with these exceptional houses. Masters of Wines and Spirits provides access to prominent producers and their in-depth knowledge, and of course their limited edition products, many of which are extremely rare or one-of-a-kind exclusives to DFS that represent the ultimate expressions in Cognacs, wines and whiskies," added Brooke Supernaw, Senior Vice President Spirits, Wines and Tobacco, DFS Group.
The Masters of Wines and Spirits curated collection will be available for travelers and shoppers at DFS, Singapore Changi Airport's Wines and Spirits Duplexes at Terminals 2 and 3.