Enjoy in Okinawan Specialties at Sun with Moon Japanese Dining & Café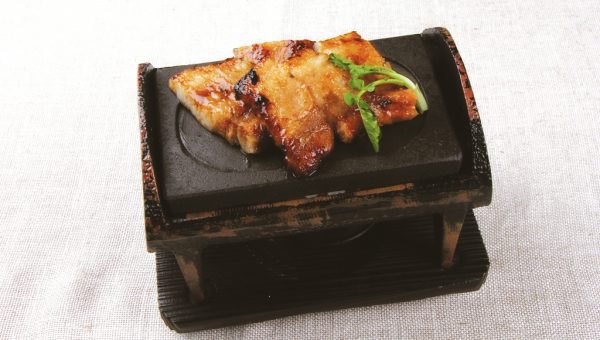 CONTENT: Andrew Kho
Well known for their delicious Japanese cuisine, Sun with Moon Japanese Dining & Cafe is introducing Okinawan specialties from now until 5 September 2018 as part of their seasonal menu.
Diners can expect a wide array of Okinawan favourites such as the dishes using Okinawa Agu Buta ( Agu Pork), this is an Okinawan breed of pig that has a beautiful marbling, sweet and deliciously unique as compared from other varieties of pork. Sun with Moon is serving the Agu Buta Aburi Yaki, grilled marinated pork belly served on a sizzling hot pan and Agu Buta Shabu Shabu, served with Okinawa's stringy and crunchy seaweed, Mozoku with a refreshing Shikuwasa ponzu dip. Sun with Moon has carefully maintained the taste and texture of the Agu Buta in these two dishes.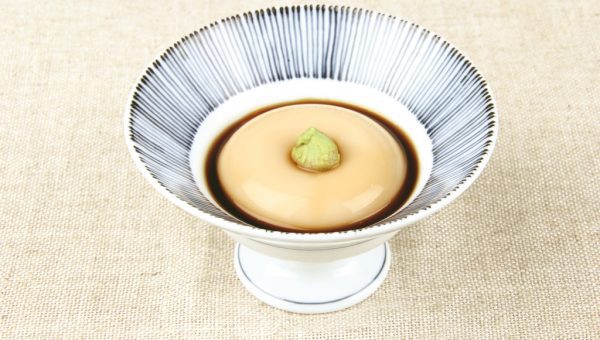 Next is the Jimami Tofu, one of my favourites, this is very soft tofu that melts in your mouth with a taste of caramel without being too sweet. One isn't just enough!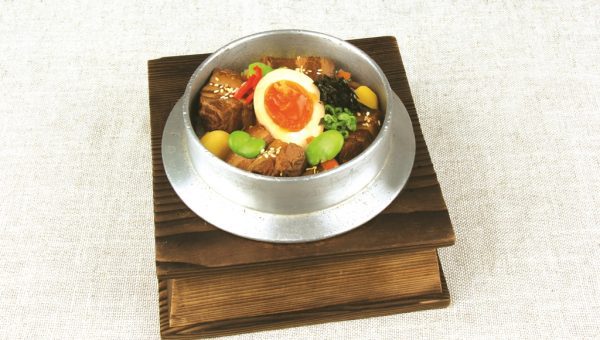 Known for their Kamameshi, Sun with Moon reinvents this popular dish with their Okinawan interpretation with braised rafute. This Okinawan-style braised pork is marinated in Okinawa Awamori Liqueur, Okinawa brown sugar and served with marinated egg served in a steaming metal pot with steamed Japanese rice. Surprisingly, the braised pork from Rafute Kamameshi is very tender and flavourful which is very similar to the Chinese style braised pork.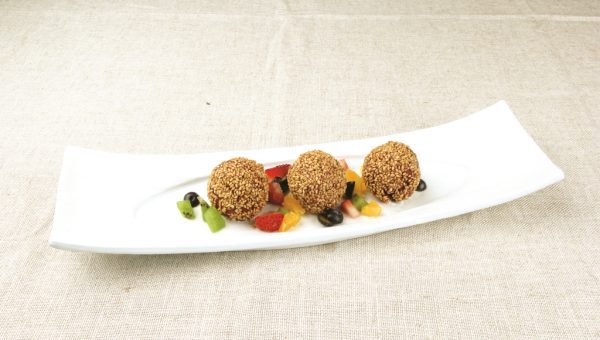 What is a meal without a sweet ending, kids and adults will enjoy their Beni Imo Croquette ( Okinawa Sweet Potato), this popular purple potato from Okinawa is filled into a round golden crisp-fried sesame coated ball reminding us once again of the Chinese version sesame ball. The only thing that sets them apart is that this purple potato is filled with nutritious health benefits packed with full of anti-oxidants, dietary fiber and vitamin C. The Ben Imo is one of the staple foods that supported the longevity in Okinawa.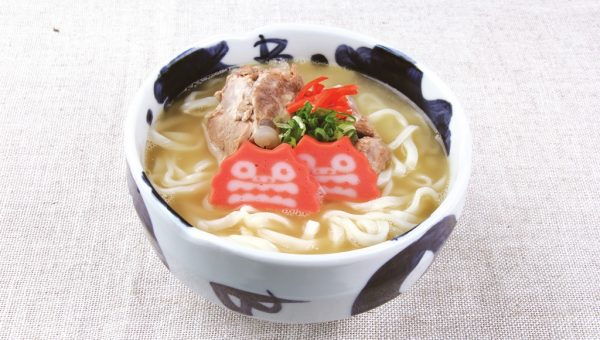 Other well-loved Okinawan items that is available during the Okinawa Summer Fair menu are Okinawa's most iconic Goya Champuru, a popular and nutritious stir-fried dish of bitter gourd, eggs and tofu bonito flakes. A comforting soul food to many Okinawans, the Yawaraka Nankotsu Soki Soba  is a sweet, clear seafood broth, topped with tender pork spare ribs. Savour the 'caviar algae of Okinawa' — the umibudo seaweed also known as sea grapes! The savoury sea grapes pop delightfully in your mouth, with a texture likened to caviar. The umibudo can be enjoyed atop the Churaumi Seafood Salad. For beverage, try the Awamori, a traditional Okinawan shochu great for pairing with the dishes. Made from an Okinawan local lime, the Shikuwasa yogurt drink with shikuwasa juice, yogurt liquor and soda will definitely be a refreshing treat for summer.
Sun with Moon Japanese Dining & Café is located at: 501 Orchard Road, #03-15 Wheelock Place, Singapore 238880
For reservations please call +65 6733 6636 or via online: https://reserve.toreta.in/sunwithmoon/#/
For more information please visit www.sunwithmoon.com.sg