Exclusive Interview with Mr Michael Halstrick, CEO of Bodega Norton Wines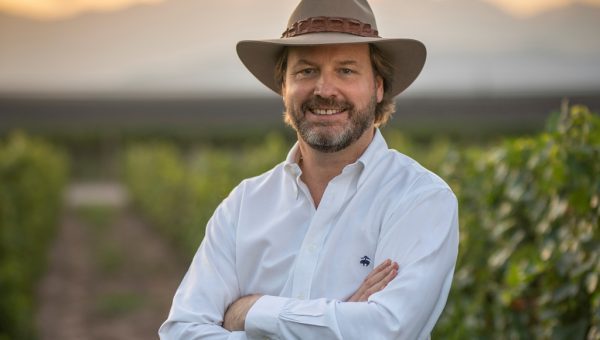 CONTENT: Yiew Kai Jie

Often regarded as a staple of human civilization for thousands of years, wine has been enjoyed by people from all walks of life and celebrated in cultures around the world. Ever since the 16th century, the complicated art of winemaking has taken root in several wineries that go back generations in Europe and South America, with each winery able to produce different varieties and flavours of wine, with its own unique flavour profile and taste.

One such winery in South America is Bodega Norton, nestled in the heart of Argentina's Mendoza region that has been producing award-winning wines for over a century, but it is particularly renowned for its Malbec wines. The winery also produces other varieties of wines such as Pinot Noir, Syrah and white wines such as Chardonay and Sauvigion Blanc to fully express the unique terroir of the Mendoza region, resulting in a diversified portfolio of wines that are complex, flavorful, and distinctly Argentine.

We managed to sit down to have a chat with Mr Michael Halstrick, CEO of Bodega Norton Wines to get a few insights into Argentinan wines and their presence in the Asian market.

Luxe Society Asia: Could you tell us a little bit more about yourself?

I was born in Germany, raised in Austria (origin of our family business, Swarovski) and lived in several countries until 1991 when I decided to move to Mendoza Argentina to follow my passion for wine. I am married to a mendocinian woman, with whom I formed a lovely family, with two daughters and two stepsons. I´ve been leading Norton for more than 30 years, and one of the things that makes me proud is the global development of our wines, which we currently sell to more than 70 countries.

Luxe Society Asia: Personally, do you prefer full-bodied or light-bodied wines?

Depending on the occasion, one of the things I love about wine is the diversity and surprises you get by discovering new terroirs. For example, Malbec is very close to my heart, but over the last years our high elevation Spakling wine "Cosecha Especial", our Altura Pinot Noir and Lote Negro have become one of my favorites.

Luxe Society Asia: What makes your winery unique from others in the region?

Our history, our location, our passionate team. Norton is one of the first wineries in the region with more than 130 years producing great quality wine. Over the years Norton became a pioneer in many things, it was the first winery in Argentina to export a Malbec in the 70's. Norton was the first winery to launch an ecological bottle 20 years ago and introduced new unique varietals in Argentina like Gruner Vert liner. We are located in one of the best and oldest regions to produce Malbec which is called "first zone" and we have one of the oldest Malbec vineyards in Argentina, with 100-year-old vines. Our passionate team transforms our terroir and our history into great wines which are recognize with fantastic scores and accolades across the world. I am very proud of our winemaker David Bonomi, which is one of the most renowned in South America and was chosen Winemaker of the Year by Tim Atkin and Decanter. He truly lives the Norton spirit, because he continuously seeks excellence in the winemaking process and tireless dedication to explore and discover new terroirs.

Luxe Society Asia: How does the surrounding region around your vineyards play a part in the production of your wines?

Amazing altitude from the Andes. We are at the foothill of the Andes mountains, in a desert with more than 300 days of sun per year, irrigated by the purest water coming from the meltwater from the Andes. Sunny days and cold nights at a thousand meters above the sea level, which makes the perfect condition for growing high quality grapes.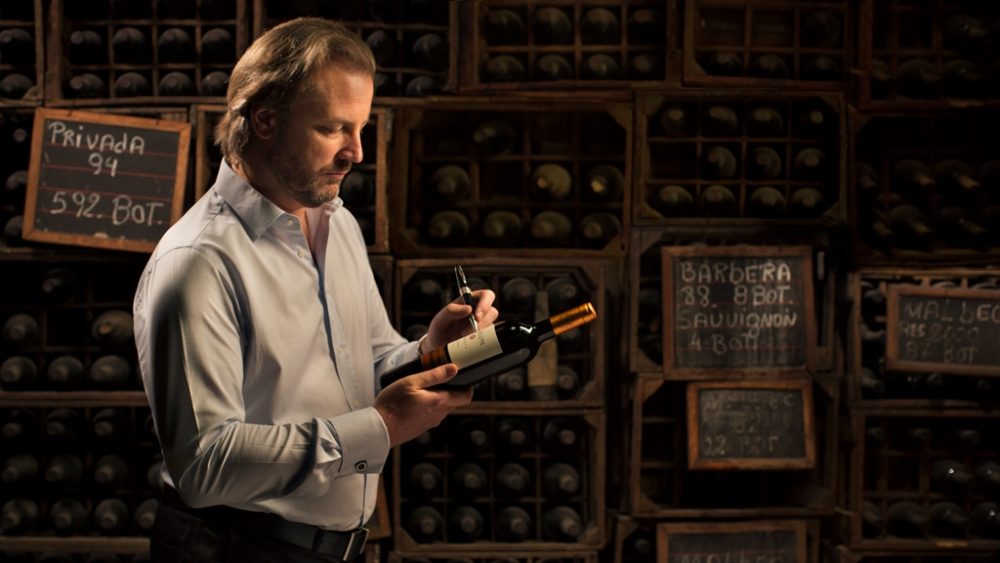 Luxe Society Asia: Do you think that Argentinian wines will be able to compete amongst wines from different countries in Singapore?

Definitely. Argentinian wines perform exceptionally well all around the world due to their elegant style and sophistication. At Norton, we combine the European heritage from the Swarovski family with terroir from our unique state vineyards.

Luxe Society Asia: Among the range of wines that your brand carry, which is your favourite?

Privada is my favorite because it tells the story of my family in the winery. It is a blend of Malbec, Cabernet Sauvignon and Merlot which my father loved and has been a top seller in more than 50 countries around the world.

Luxe Society Asia: What sort of local food would pair well with your favourite wine?

Back home, it is part of our tradition to gather with friends and family every Sunday for an afternoon of grilled meats or "asado" which makes for the perfect blend. I believe local equivalents of juicy, flame-grilled dishes made with lamb or beef (like satay or skewers) would pair best with the wine.

Luxe Society Asia: How would you sum up Bodega Norton's wines in a single word?

Passion.

Bodega Norton's range of wines can be found at Bottles & Bottle's website in Singapore.