"Fantastic Five" Deals at Hua Ting
For only a limited of time, Hua Ting is offering the best dining experience with five fantastic perks, featuring Masterchef's classics and creations most favoured by diners.
Enjoy exclusive savings on epicurean selections ranging from Hong Kong roast delights and seafood delicacies to group dining savings and wine offers whether for lunch, dinner or any occasion.
Hua Ting Signature Roasts
Hua Ting's signature Hong Kong roasts rank high among the top favourites of regular guests, in particular its Golden Suckling Pig and Signature Crispy Roast Duck. Connoisseurs of Cantonese-style dining take fancy to the marvellous crackling and succulent meat of both the crown jewels, painstakingly prepared and perfected using Chef's age-old recipe.
Fantastic Deal 1
Golden Suckling Pig $168 (U.P. $248)
Monday – Thursday | Dinner (Minimum 6 diners)
Fantastic Deal 2
Signature Crispy Roast Duck Half $24 (U.P. $45) | Whole $48 (U.P. $82)
Monday – Thursday | Lunch (Minimum 4 diners)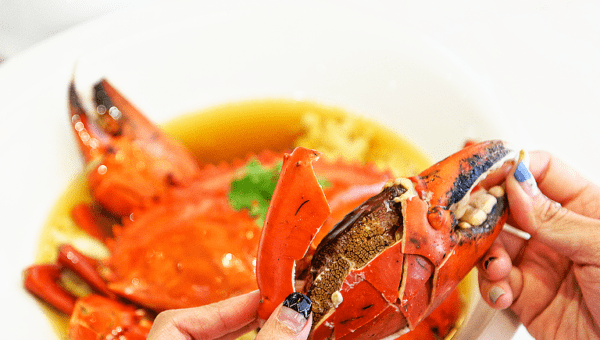 Seafood Delicacies
Seafood enthusiasts can expect to have their cravings quelled with the trinity of seafood delicacies. Fresh premium produce such as Australian Whole Abalone and Baked Hokkaido Scallop are perfectly executed with touches of contemporary flair. Chef Fai's interpretations of the Sri Lankan Crabs will captivate palates with mouth-watering flavours, from the iconic chilli and black peppercorn sauces to the soul-satisfying Chinese wine and chicken sauce, or even the tasty Crab Bee Hoon which has captured the heart of many.
Fantastic Deal 3
50% Savings on:
A) Sri Lankan Crabs $6/100g (U.P. $12/100g)
B) Australian Whole Abalone (3-head) braised with Superior Oyster Sauce $38 each (U.P. $76)
C) Baked Hokkaido Scallop with Bacon & Cream Sauce $9.80 per order (U.P. $19.60)
Daily | Lunch & Dinner (Minimum of $50 spent per person)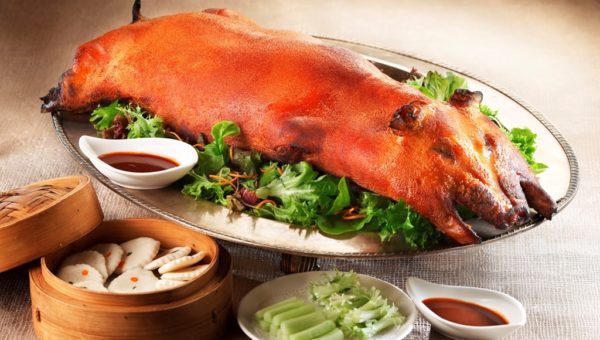 Dine Big and Save
Take advantage of Hua Ting's group dining savings for a detectable feast and exclusive perks to make it all the more memorable. Top it off with Rive Gauche Colombard Chardonnay 2015 or Rive Gauche Merlot 2015 at the very special price of $48 per bottle.
Fantastic Deal 4
Group Dining Savings for a table of 10 from $588
· Includes unlimited soft drinks and chilled juices for reservations of one table and above
· Celebrate with a complimentary bottle of house wine per table for reservations of five tables and above
Daily | Lunch & Dinner
Fantastic Deal 5
House Wine at $48 per bottle (U.P. $70)
Daily | Lunch & Dinner
Hua Ting Restaurant's "Fantastic Five" Deals are available for a limited time only, for lunch from 11.30am to 2.30pm on Mondays to Fridays and 11.00am to 2.30pm on Saturdays, Sundays and Public Holidays; from 6.00pm to 10.00pm for dinner daily.
Hua Ting is located at 442 Orchard Rd, Singapore 238879. For reservations or enquiries please call 6739 6666 or email huating.ohs@millenniumhotels.com