Four Singapore Food Personalities Launch Virtual Restaurants
Prominent local food personalities fronting the brands Miss Tam Chiak, Little Miss Bento, The Halal Food Blog as well as "Mombiz" mentor The Chill Mom has launched their own virtual restaurant brands, rolling out the country's first personality-led menus. Each brand offers delivery-optimised menus, which will also be made available for dine-in at Tampines Food Co.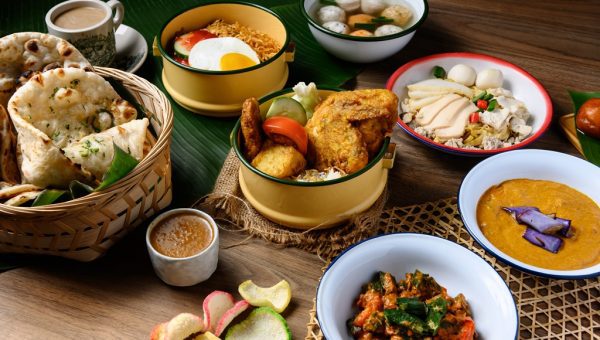 Chiak Local by Miss Tam Chiak
"It has always been Miss Tam Chiak's intention to introduce and endorse good eats in Singapore, and there is no better way to exemplify what we do, than to share these recommendations via our own virtual restaurant," says Maureen Ow, founder of popular local food blog, Miss Tam Chiak. "I am beyond excited to be able to launch my very own restaurant brand, without having to bear the set-up costs of a physical store," she adds.
Her menu, "Chiak Local", will feature hawker favourites such as "CHIAK Minced Pork Noodles" and "CHIAK Penyet", which can be enjoyed ala carte or ordered via its set menus, packaged accordingly to party size. Quirky set menu names include "No Money No Honey", which serves one; "Lovey Dovey", ideal for couples, and "Got Big Got Small", made for communal sharing among four. Unlike other food delivery options where orders must be made within a brand and hence limited to a single cuisine, the menus of these local personalities are varied and allow locals to enjoy more than one type of fare.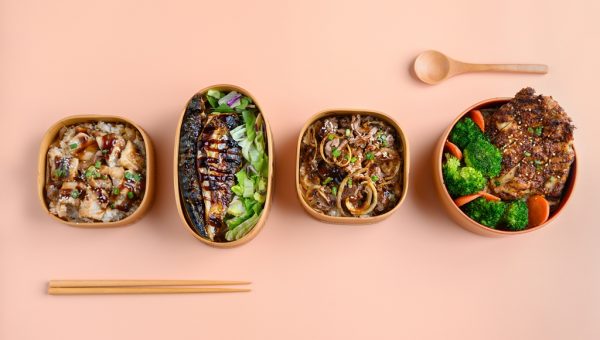 Little Miss Bento by Shirley Wong
Similarly, top celebrity food artist Shirley Wong will offer a range of Japanese bento sets under her eponymous virtual restaurant brand, Little Miss Bento. Selections include mains such as Saba Teriyaki Don, sides like Wasabi Shaker Fries, complete with sweet treats like Matcha Adzuki cake, made from Kyoto Uji green powder with Hokkaido red beans.
The food artist, who amassed an international following after she started posting pictures of her adorable bento box creations, is stoked at the idea of cultivating a bento-loving culture in Singapore with her virtual restaurant. "Bentos are an integral part of Japanese cuisine and is a way of life for them, as it is for me," says Shirley. "As the partnership with Tampines Food Co develops and unfolds, diners can expect to see more of the Little Miss Bento brand in the restaurant menu," she adds.
The Halal Food Blog with co-founder Adam Shah
Food delivery services have become a common and convenient option in today's market, as the pace of lifestyle in Singapore grows increasingly hectic. This apparent shift in dining habits are the main reason why delivery-only kitchens are making waves in the local food scene. Kitchens no longer need to serve out food to a physical dining area; rather, they can exist successfully within a food delivery app, doing away with the hassle of employing wait staff and all other overheads that come with having a physical location.
"Having gone through the process of setting up our virtual restaurant and experiencing how easy it can be, I am more than convinced that this is the best way for entrepreneurs to start a food business. The future of food lies in deliveries, and I am thrilled to see how our brand will do," says Adam Shah, co-founder of The Halal Food Blog, an online halal food recommendation platform. The Halal Food Blog menu will consist of various halal-certified dishes, including traditional favourites like Ayam Bakar and Maggie Goreng, as well as modern halal eats such as pizzas and burgers. Not only is the menu a reflection of Adam's favourites; it is also an expression of his personality, with amusing item names like "The Quack" (grilled smoked duck breast) and "If Buffalos Could Fly" (buffalo wings). "I like that they are having a slice of my humour when they order from my menu," quips Adam.
Chill Mom Kitchen by Michelle Hon
Created in mind for busy mothers who want to feed their family well, Michelle Hon's "Chill Mom Kitchen" menu was purposefully created for the family in mind, and is divided into options for dads, moms, and children. "With this menu, there's something for every member of the family – be it your meat-loving husband, wholesome fare for the children, or healthy options for the moms. I like that I no longer have to compromise what I really want to eat, which used to happen very often as the children's choices usually reign when I order in," says Michelle.
A well-known local mumpreneur who helps fellow moms build business from home, launching "Chill Mom Kitchen" was a dream come true for Michelle. Prior to having her firstborn, she was running a food and beverage business and always had the itch to return to the industry. "Delivery kitchens are a wonderful startup incubator," says Michelle, who currently runs two successful businesses. "It provides new entrepreneurs the perfect space for tasks such as menu research and development, and acts as a test bed for their products, at the lowest cost possible," she adds. "I hope the success of my newest venture will encourage more mothers to approach the idea of starting their own businesses," she adds.
All four menus is now available via major food delivery apps – Foodpanda and GrabFood, as well as for dine-in at Tampines Food Co.
Launch Promotion and Community Give-Back
In line with the launch and in view of the Novel Coronavirus outbreak, the four personalities will offer $3 off with a minimum purchase of $15 (applicable to dine-in at Tampines Food Co., and online orders on Foodpanda and GrabFood), as well as fund the delivery cost for any order on Foodpanda and GrabFood from their virtual restaurants in February and March 2020. At the same time, they will be funding a hand sanitizer for neighbours in need (lower-income group), for every $10 purchase made at each of their virtual restaurants on Foodpanda, GrabFood and at Tampines Food Co., as a way of giving back to society.
Tampines Food Co., which houses all 4 virtual kitchens, is also offering free delivery on Foodpanda for all the other restaurants under its purview. There will also be a 25% discount off a minimum purchase of $15 on Grabfood, where menu items start from an affordable $4.90.
Tampines Food Co. is located at: 10 Tampines North Drive 4, #01-05 Singapore 528553, open daily from 11:30am to 10pm (last order at 9:00pm).