Hard Rock Café Singapore 25th Anniversary: A Brand New Look & Programming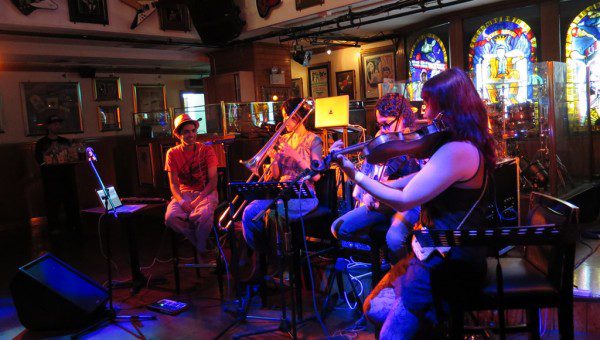 One of Singapore's most established F&B/ entertainment venues and iconic institutions – Hard Rock Cafe Singapore at Cuscaden Road – is making preparations for its upcoming revamp this year, as it looks to celebrating its silver jubilee.
Hard Rock Cafe Singapore – operated under HRC Holdings, an associate of Hotel Properties Limited that holds the franchise in selected regions in Asia – opened in the Lion City in 1990.
A brand synonymous with sumptuous classic American food and great entertainment, Hard Rock Cafe Singapore was the first venue to open in Asia. It was also one of the earliest international F&B brands to be launched in Singapore. Hard Rock Cafe Singapore at Cuscaden Road is the flagship of the chain of 11 Hard Rock Cafe venues in Asia under HRC Holdings. They are Singapore [Cuscaden Road, Singapore Changi Airport terminal 3 transit lounge and Resorts World Sentosa], Bangkok, Kuala Lumpur, Jakarta, Malacca, Kota Kinabalu, Manila, Bali and Bali Airport.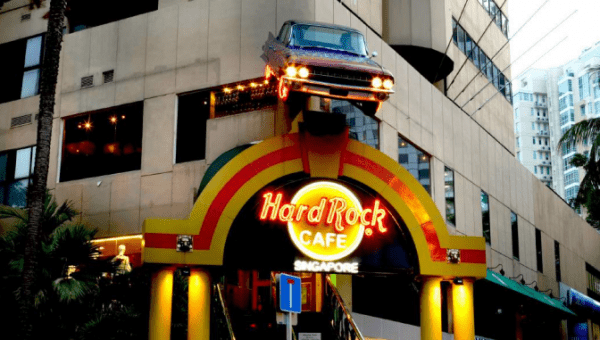 This year, the two-storey Hard Rock Cafe Singapore will undergo a facelift to its signature interior, updating it with a sleek and modern contemporary design. But just before it closes for renovation, the flagship is all set for its exciting five-month programme from January 2016 leading to its closing party in May 2016. The programming will include a grand reunion of musicians who have performed at Hard Rock Cafe Singapore as well as a finale – a charity event that will see the auction of some of its amazing collection of musical memorabilia as well as the iconic purple Cadillac that is perched on top of its main entrance.
Hard Rock Cafe Singapore will close for renovations in June 2016 and reopen in September 2016 with a new look and brand new programming. Staying true to its musical roots, the venue has also enthralled music lovers over the years having presented a string of international musicians such as Steve Vai, Def Leppard and Third Eye Blind, alongside local entertainers and bands such as Bushmen, Jive Talkin' and comedian Kumar, just to name a few.