Indulge in handcrafted rice dumplings at Mitzo for Dragon Boat Festival!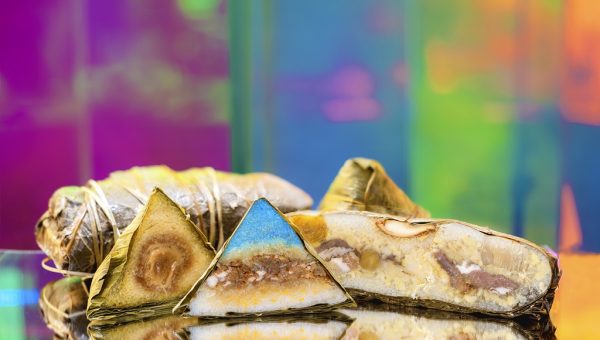 In celebration of Dumpling Festival, or as its also known, Dragon Boat Festival, Executive Chef Nicky Ng of Mitzo has created a selection of handmade glutinous rice dumpling exclusively available at Grand Park Orchard, from 14 May 2019 to 9 June 2019.
For the festivities, Mitzo presents three exquisite rice dumplings, packed with premium ingredients and unique flavour combinations. This traditional holiday is celebrated on the fifth day of the fifth month of the Chinese Lunar Calendar, with people feasting on rice dumplings to commemorate the festival.
Renowned for their contemporary take on classic Cantonese cuisine, indulge in a delectable selection of savoury and sweet rice dumplings. The decadent Abalone Rice Dumpling (S$28++) comprises of premium abalone, dried scallop, duck meat, kurobuta pork belly, lotus seed and green bean, wrapped in glutinous rice.
The classic Nyonya dumpling sees a modern twist with the Kurobuta Pork Nyonya Dumpling (S$15++). Within the fragrant glutinous dumpling, discover Kurobuta pork belly and sliced winter melon. The Sweet Rice Dumpling with Rose Lotus Paste (S$8++) is made with white lotus paste, rose tea and glutinous rice.
The rice dumplings are sold individually, and guests can enjoy a 10% discount when purchasing a bundle of three. Orders can be made via email at rsvn@mitzo.sg or +65 6603 8855.
The dumplings are subjected to availability and for bulk orders, please pre-order three days in advance.
Visit www.mitzo.sg to make a reservation!