Kwee Zeen Teams Up with Kin Hoi For A Magnifique Hawker Nights Feast!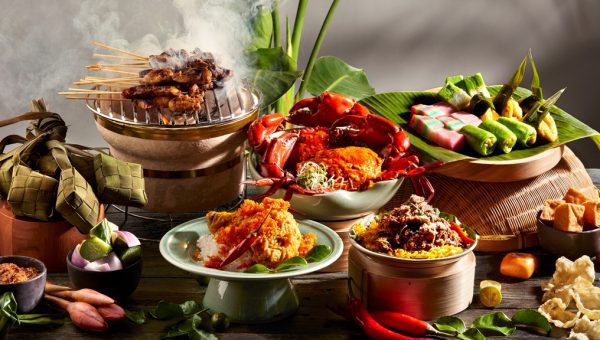 CONTENT: Yiew Kai Jie
IMAGE: Sofitel Singapore Resort and Spa

As Singapore slowly reopens after a series of no dine-in restrictions, Kwee Zeen has collaborated with well-known seafood hawker, Kin Hoi to celebrate the hawker culture of Singapore with a Magnifique Hawker Nights buffet spread!

Located at Sofitel Singapore Sentosa Resort and Spa, the culinary delights are whipped up by Kwee Zeen's Chef De Cuisine Nelson and Kin Hoi's Chef Alie and Thomas as their culinary teams work together to whip out mouth-watering delights for their guests.

Some of the key highlights from the buffet include a mouthwatering beef cube dish that is freshly cooked on the spot and taken from premium cuts of beef that will melt in the mouth! Don't be shy to ask for additional heapings of their Smoked Duck or Thai Honey Sliced Pork for their depth of flavours to go along with the carb staples of rice and noodles! Other highlights of the buffet include a wide range of seafood on ice that includes king prawns, clams and half shell scallops. Additionally, there is a popiah and rojak station where dedicated chefs will prepare a fresh roll of popiah or a thoroughly mixed bowl of rojak!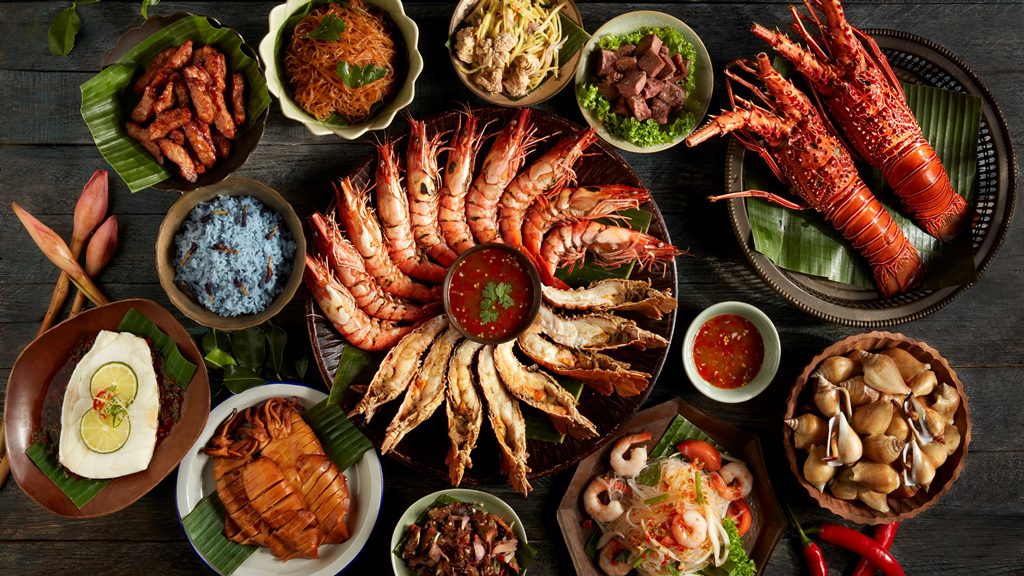 Outside, there are two stations that serve up some local Chinese and Indian foodfare! For the Chinese station, some dishes include a variety of familiar dimsum, laksa and fishball noodles, while the indian station serves up flavourful chicken tandorri, beef cheek rendang, roti prata along with satays and chicken wings!

Finally, guests can end off their buffet with sweet treats that include freshly made crepes, pandan chiffon cakes, nyonya kuehs, panna cotta and a wide variety of ice creams and sorbets! To really nail in the hawker theme, an assortment of old school drinks like Teh Ping (iced milk tea) and bundung served in old-fashioned drink containers that some older guests might recognise from their younger days.

Apart from the food, Kwee Zeen has also concocted a few tipples (S$23 per cocktail) that are representative of a location in Singapore! For a tipple to cleanse the palate and kick back to, the Good Vibes Only's refreshing minty spritz will revitalise any diner after a hard day's work, while the aptly named Werk It! will give diners a buzz like no other, ensuring that they have the boost of energy they need to last them for the buffet night!

Sofitel Singapore Sentosa Resort and Spa Magnifique Hawker Nights is available Fridays and Saturdays from 6pm onwards, priced at S$68++ per pax. For more details please visit website 

Kwee Zeen
Sofitel Singapore Sentosa Resort & Spa
2 Bukit Manis Road, Sentosa, 099891
Website