Man Man Unagi & Tendon Kohaku Launches Its Seasonal Autumn Dishes
Celebrate autumn with Man Man Unagi & Tendon Kohaku's seasonal offerings!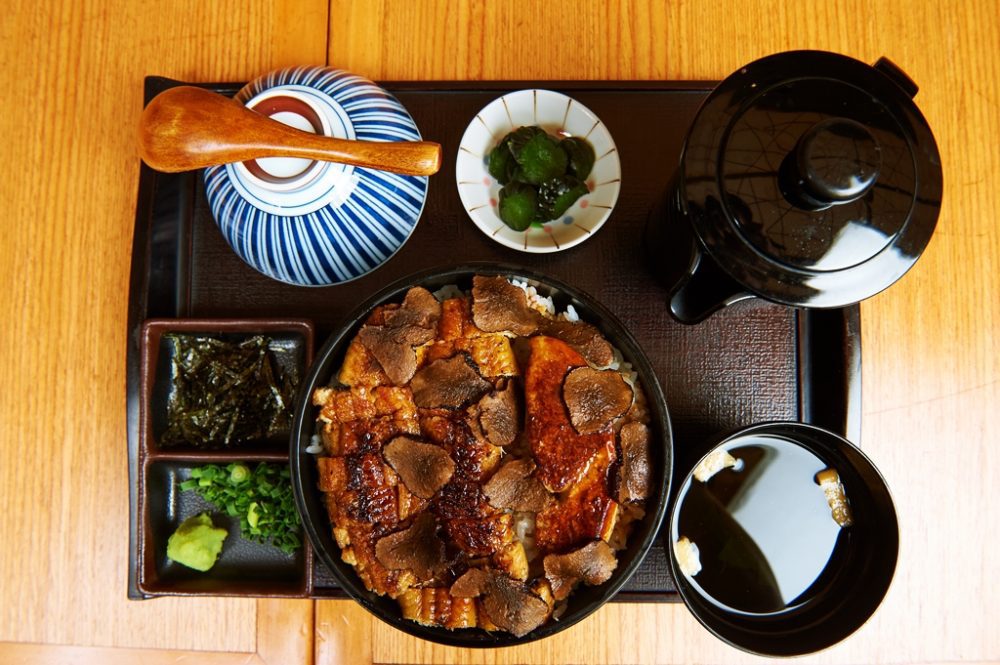 Man Man Unagi
This autumn, Man Man Unagi has launched the Buttery Charred Foie Gras Hitsumabushi with Black Truffle Flakes (S$39.80++), which is available exclusively at the Clarke Quay outlet from 16 October 2019 to 31 December 2019. Imported from France, the exquisite foie gras is charcoal grilled, and hence boasts a delightful smoky aroma. The foie gras is paired impeccably with the restaurant's signature grilled eel, and then generously topped with flakes of Himalaya black truffles. Drizzled with truffle oil for extra fragrance, this offering is a multisensory treat, pleasing both the stomach and eyes.
Tendon Kohaku
Tendon Kohaku reintroduces its Autumn tendon: Hokkaido Autumn Salmon (S$17++), which is a work of art. Two pieces of salmon are sandwiched with a layer of Hokkaido cheese and tempura. There is a medley of Autumn ingredients prepared tempura style, such as maple leaf, sweet potato, shiitake mushroom, enoki mushroom and chestnut. The renkon chips are thin slices of lotus root fried to perfection. The bowl is then garnished with aromatic chrysanthemum flowers.
Rounding out the line-up are Tendon Kohaku's signature prawn tempura, dory fish tempura and chicken breast tempura. The ingredients are then drenched with Tendon Kohaku's special tendon sauce, which comes in both spicy and non-spicy options. The offering will be available at all Tendon Kohaku outlets from 16 October to 30 November 2019.
Tendon Kohaku x Man Man Unagi Collaborative Dining Concept is located at: 6 Eu Tong Sen Street , Clarke Quay Central #B1-52 and #B1-53 , Singapore 059817