Menbaka, World's First Fire Ramen Opens in Singapore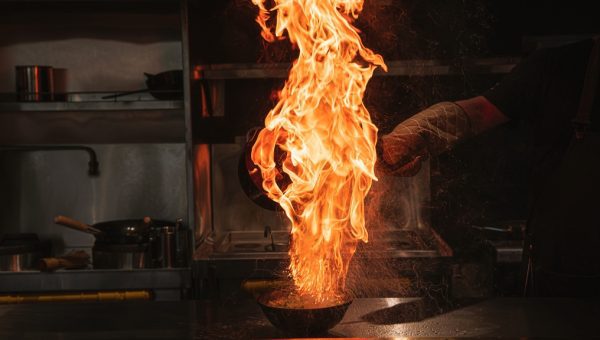 CONTENT: Adriel Yong

While many of us are unable to travel to Japan during the upcoming holiday season, Menbaka Fire Ramen has arrived in Singapore from Kyoto, Japan. Menbaka's first store outside of Japan will be based out of Cineleisure Orchard.

Menbaka is Kyoto's famous fire ramen, with snaking queues outside its store in Kyoto due to the strong media coverage and positive reviews left by customers. The fire ramen concept was invented by ramen master Masamichi Miyazawa, who has travelled across Japan to hone the art of ramen making. This culminated in the fire ramen concept which he has been serving up for the last 36 years.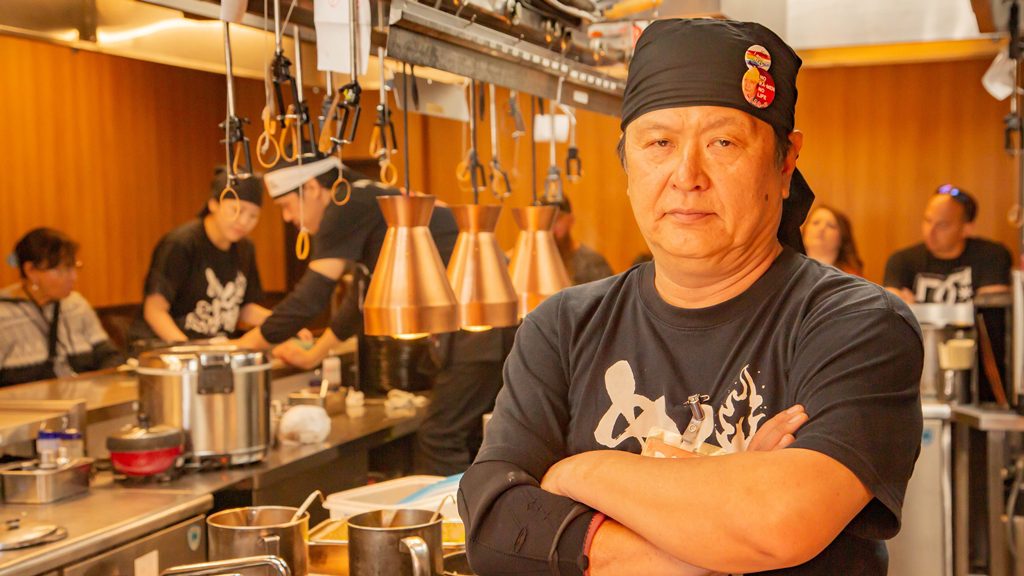 Beyond the dramatic dining experience where Chef fires up your ramen infront of you, the ramen has an intense smoky flavour, reminding you of 'wok hey', that leaves you wanting more. The fire effect is created by precisely heating up green onion (negi) infused oil to smoking point, before pouring a small amount over the bowl of ramen. At the outlet, we saw many kitchen assistants vigorously chopping up large amounts of green onions for the flavourful oil and to top the ramen with.

Surprisingly, when we tasted the broth, we found it rich and flavourful, without overpowering flavours from the green onion. Chef credits this to the blazing effect of the fire that brings out the sweetness and freshness of the green onions without putting off customers. He assures that even those who do not enjoy green onions will not be put off by the broth.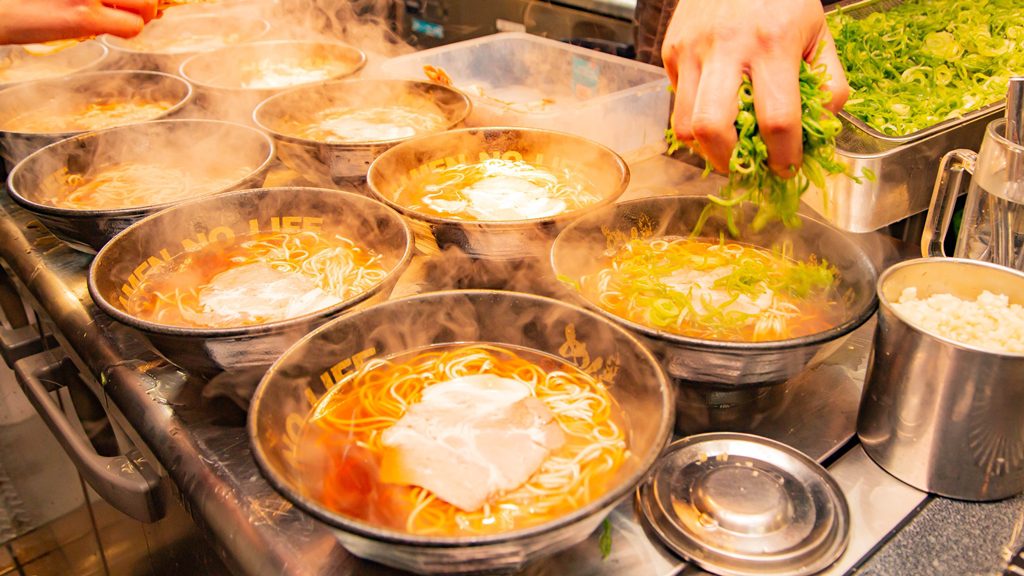 The signature Shoyu Fire Ramen is topped with tender slices of pork. The broth is brewed from the same Shoyu that is specially imported from Hyogo's 220 years old shoyu factory in Japan. The broth also consists of chicken, mackerel and bonito brewed for several hours to give it a powerful punch in flavours. Those who are vegetarian, don't worry. Menbaka has a Vegetarian Fire Ramen, that is still very tasty even though its healthy!

Menbaka's outlet in Singapore also has local specials such as the Tonkotsu Fire Ramen and the Crispy Charcoal Karaage Salad. The salad features well-seasoned juicy chicken chunks with a crisp exterior. The Singapore outlet also serves up their signature Kyoto Menbaka Fried Rice, made from Master Miyazawa's special recipe. This is a perfect dish for those who would prefer a comforting plate of fried rice instead of an intense, smoky bowl of ramen.


Finally, we recommend that you wash down the luxurious bowl of ramen with their authentic Kyoto Matcha Beer or Matcha Latte. Menbaka sources premium matcha powder from Uji, a small town on the outskirts of Kyoto.

Besides taste, your safety is also guaranteed. Before setting your ramen ablaze, Chef will give you reminders to keep your hands behind your seat and to surrender your phone so you do not get distracted. For those who would like to record their pyromaniac experience, the kitchen has installed phone holders to record your exciting memories in a safe manner. The kitchen is also equipped with a state-of-the-art exhaust that ensures that the flames are quickly snuffed out once the preparation is complete.

Menbaka is now open. As part of their opening promotion, Enjoy 1 FOR 1 on all their Fire Ramen from 27 to 29 November 2020.

Menbaka Fire Ramen
8 Grange Road, Cineleisure Orchard, #05-03, Singapore 239695
Operating Hours: Monday – Sunday 12pm – 9pm